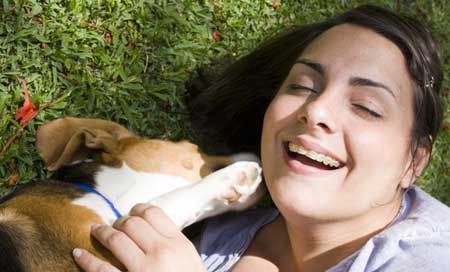 I haven't met a woman who didn't dread that time of the month, which meant careful fashion choices (no white pieces!), bloatedness, food cravings (chips and chocolates, anyone?), and mood swings.
But a pick-me-up doesn't necessarily have to be a high-sugar, high-calorie snack, which can make you feel worse when you get a sugar crash. A shopping spree might help, but more often than not, PMS and shopping don't go well together. Here are some quick tips to help make you feel good, inside and out:[readmore]
Think happy thoughts.
Easier said than done, but one happy thought can do wonders. If you're having a particularly slow start to your day, try to think of something to look forward to—like dinner with your girl friends or a movie date with your man. Or perhaps recall that midnight nookie with the hot guy you met last week. That's sure to make happiness course through your body.
Have a feel-good wardrobe.
For those days when you feel nothing looks good on you, have some clothes that you can wear and still look good no matter what. It could be a printed wrap dress or a classic structured top. When you look good on the outside, it'll help you feel good on the inside.
Arrange an impromptu dinner date with your girls.
A sure-fire way to have a perfect end to a busy week is to hook up with your girl friends. Whether it's a quiet dinner and coffee nightcap or drinking and dancing at your favorite bar, being with the girls chases the blues away.
Photo source
Continue reading below ↓
Recommended Videos