In September 2014, just a few months after turning 25, I packed my bags and temporarily left my life in Manila behind—to start a new one 7,000 miles away in London.
Prior to pursuing further studies, my life was about as cookie-cutter as you can get. I graduated from Ateneo, landed my dream job at my dream company, and went on doing that for the next three years. I did things people my age did: I went for drinks with friends, spent Sundays at the mall with my family, and saved up for the occasional vacation.
I was leading a normal existence and had every reason to be satisfied. But I also knew it wouldn't be long before I started to look for something more.
Eventually, I found myself going through the motions. I'd wake up, battle the traffic to the office, clock in, work on my daily tasks, clock out, battle the traffic home, and go to bed. I was doing the things that were expected of me and I was doing them properly, but my heart just wasn't in it anymore. I knew I couldn't stay passive forever—despite being in my early twenties, I didn't consider time to be on my side. If I wanted to do something, if I wanted some kind of change to break the monotony, I had to do it now.
I started to do my research about graduate school. I went to a study abroad fair to explore my options—I wanted it to be the UK and nowhere else. I spent hours looking up universities and postgraduate courses. I wrote and revised personal statements, sample articles, and my CV. I took the IELTS, blabbered my way through the speaking test (talking was never a strong point), and obtained the grade my prospective school required. A month before my birthday, my future professor interviewed me over the phone. At the end of our conversation, he offered me a spot in the program.
Soon enough, it was time to say goodbye to my friends and family, to the only life I'd known for the last two and a half decades. With half the clothes in my closet and a lump in my throat, I arrived in London to finally fulfill a lifelong dream.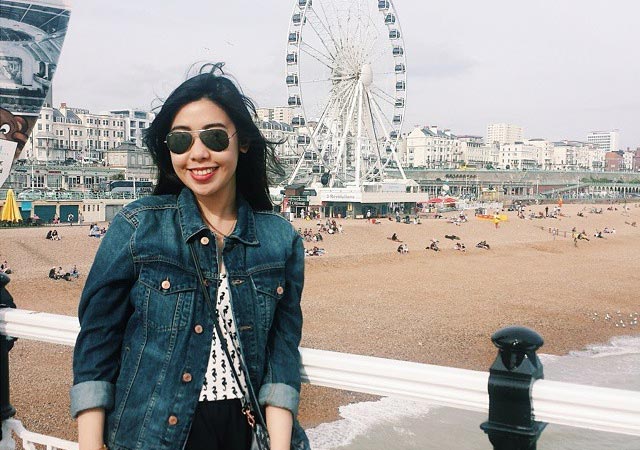 Settling into my new life was surprisingly painless. I figured out the ins and outs of taking public transportation, learned to walk faster to keep up with the locals, and found the most economical buys from the supermarket. I survived taking the night bus in parts of town I knew nothing about, and I steeled myself for terrorist threats that were scarier in a city of that scale. During the summer, I interned for a start-up footwear brand, doing PR and social media (and earning P70,000 a month on allowance alone). After school or work, I forced myself to do every chore and task no matter how tired I was, because there was no one else to rely on. I did adult things that should come naturally to a grown woman, but that felt more intimidating because I was attempting them in a foreign country.
Despite keeping busy, exploring London as much as I could, and being a self-proclaimed introvert who loves having time alone, I also missed home very badly.
I was caught between two time zones: where I was and where I wanted to be.
 I spent many nights cooped up in my room, counting down the hours until people in Manila would start waking up. I slept with my phone on my pillow, so I could randomly check social media or reply to messages at 3:00 a.m. (10:00 a.m. in the Philippines). An uneasy feeling would grow in the pit of my stomach when I'd think of how things were moving along back home and I wasn't there to witness them.
My struggle with homesickness would have probably left me permanently depressed, if not for my gang of Asian girls. Michelle, Kat, Joane, Kimm, and I were all going through the same things, so we banded together and became exactly what we were missing: a family. My memories of London are tied to my memories of these girls, and many of the events that stand out in my head involve them.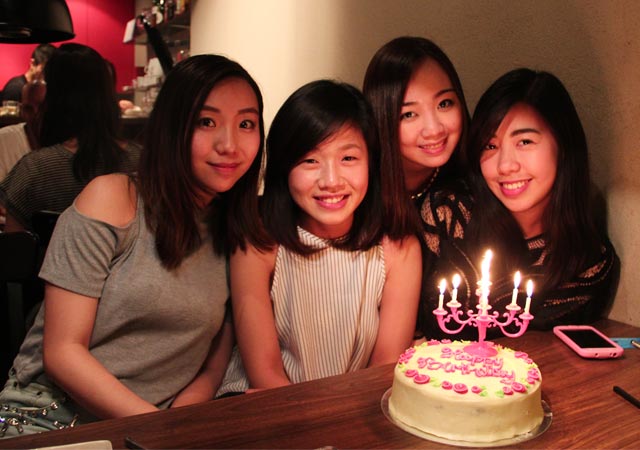 Michelle, in particular, made me realize that connections can form in an instant, regardless of how long you've known each other or how much of your life you've spent together. My Canadian bestie was (and still is) my sounding board, the one person I could talk to about anything and trust that she'll understand. Our first trip exploring Notting Hill turned into an entire year spent finding parts of the city to fall in love with, attempting to track down Benedict Cumberbatch's exact location, trying out restaurants we saw on our Instagram feeds, stressing over school requirements, and just being there for each other every step of the way.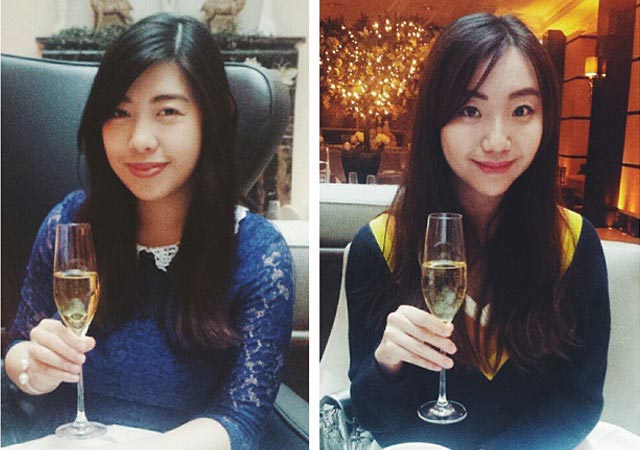 One of the things that helped me get out of my rut was a conversation I had with my now-boyfriend. He said, "If I were you, I'd be having the time of my life right now. Stop worrying about people back home." Though I didn't admit it then, I knew he made a whole lot of sense. I was in London, for crying out loud! I only had myself to blame for my homesickness and for my depressed mood. I made a conscious effort to appreciate every single thing the city had to offer me—free events and activities, efficient buses, reliable parcel delivery, cheap gigs by my favorite artists—and took it from there.
Throughout my stay in London and even now that I'm back in Manila (and in my old company, this time as Associate Fashion and Beauty Editor of Cosmo.ph aka Best Website In The World), I've had a lot of time to think about my experience living abroad. And the point I keep coming back to is this:
There are things in life that you wouldn't know how you feel about until you actually try them.
It can be something as simple as eating wasabi-flavored ice cream and finding out that, yup, you really do hate it. Or it can be something bigger, like striking up a conversation with the quiet guy at work, and realizing that he's pretty cool and that you might be in love with him (LOL).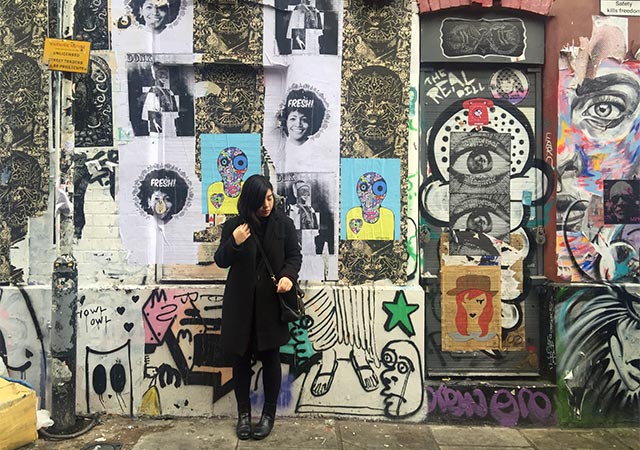 For me, that was moving away from home and being independent. While it scared the shit out of me to leave my comfort zone for something unfamiliar, I now know it can be done and that I actually did it.
It's easy to settle into a life of comfort or mediocrity, or taking things as they are because they're easy or because that's all you've ever known.
 And it's also easy to think that you have all the time in the world to accomplish things—when in reality, you don't.
Taking that first big step was nerve-wracking, but I knew that trying it out would be the only thing that would stop my wondering. And I got an amazing experience, priceless memories, and lasting friendships out of it. Now, I won't have to live the rest of my life asking myself, "What if?"
I can just live it.
Follow Patricia on Instagram.