When it comes to time management, there are two versions of me: There's the me who's focused and determined and able to finish 80 percent of my daily tasks before 11 a.m. (granted that I wake up at 4:00 a.m. like I usually do), and then there's the me who can easily burn through an entire afternoon watching mukbangs and FRIENDS bloopers on YouTube. Usually, when I resurface from a screen binge, I feel like I wasted too much time. 
And now that I'm contemplating taking on a third job, I needed to find a way to be more aware of how I'm dividing my hours in a day. I downloaded a time tracker app called Now Then Pro. There are plenty out there, but I wanted something clean and simple—with an interface that doesn't make me want to give up after the first day. Plus, it's free!
This is what it looks like: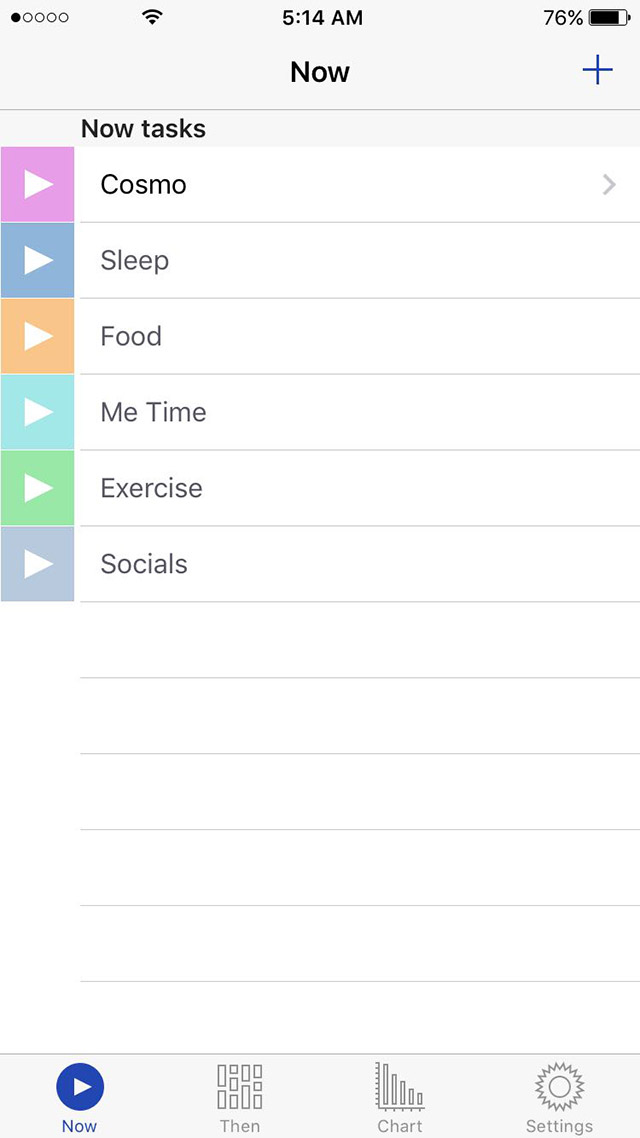 Continue reading below ↓
Recommended Videos
As you can see, I created clear sections. Under Cosmo (my main job), I added a sub-section for Sparkling Magazine (my side hustle); since they're both considered "work," in the graphs, Sparkling is just a lighter shade of pink. I also have Sleep, Food, Me Time, Exercise (telling you right now, you won't be seeing this color anywhere else because I did not lift a muscle outside of what I usually do as a living, breathing human), and Socials. You're probably wondering, why is Food separate from Me Time? Food is when I have my meals, and Me Time covers everything from paying my bills, going to the bank, and seeing my doctor to shopping for new jeans and yes, watching Netflix. 
I tracked my time for five days (Monday to Friday):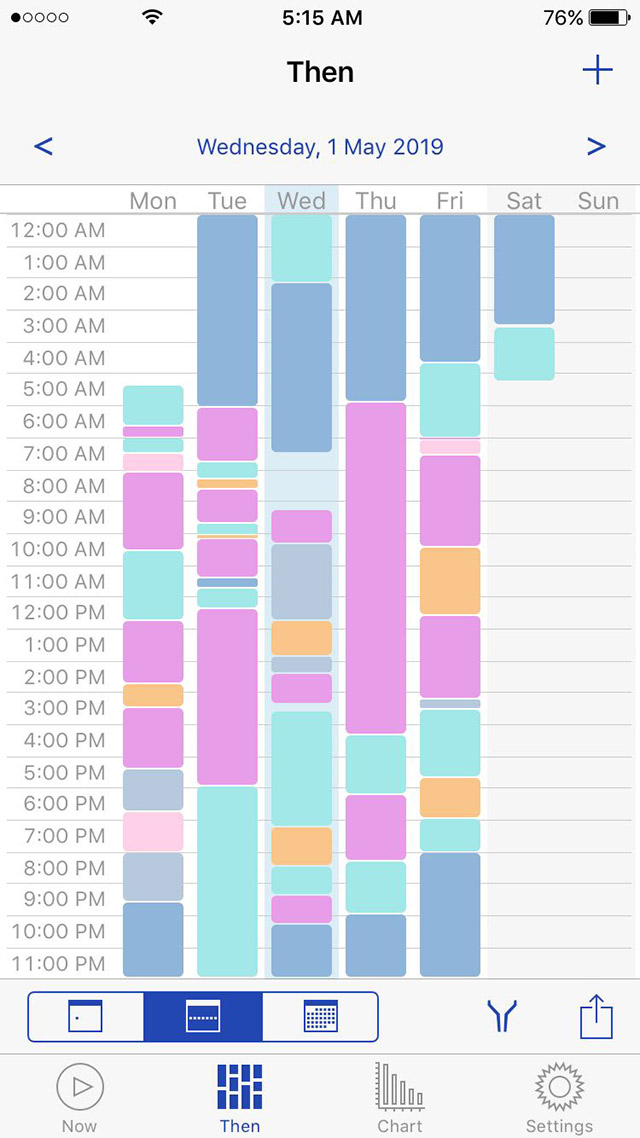 On April 30, the Me Time bar should really stop at 8:30 p.m. because I met up with my cousin to watch the latest Avengers movie that night (which is also why I was up until 2:00 a.m. the next morning). No, I haven't recovered. 
I have to admit that this isn't 100 percent accurate. For example, there were several instances when, in the middle of working on Cosmo, I'd have to reply to a couple of Sparkling emails, and this tracker doesn't reflect that. Also, more often than not, I work during my lunch break, which is filed under Food. Because of the nature of my job, it's easy to socialize with my officemates—something I struggled tracking because when we took breaks from talking about work, I'd forget to switch from Cosmo to Socials. But what does that say about how I socialize, right? 
In general, I noticed that I have a lot of Me Time towards the end of the day—time that could be spent working on that potential third job. I've also been wanting to make small changes in my condo, to make my space feel more me. A passion project would be nice. Or you know, just not watch seven 30-minute mukbangs in a row.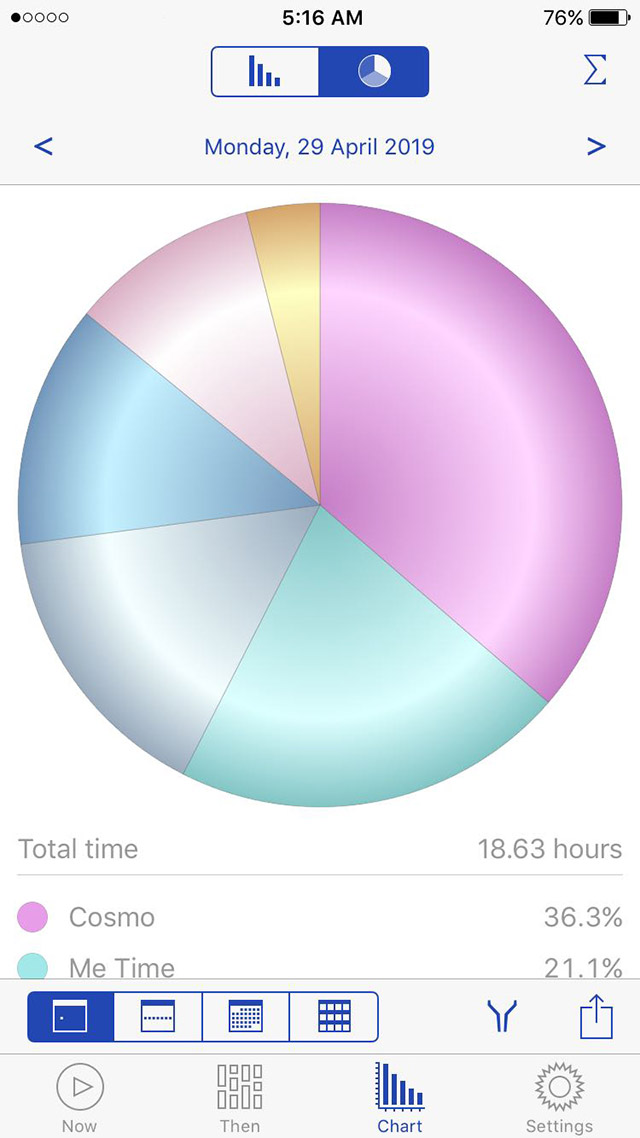 Some days, it feels like things are happening to me. It's not the best feeling for someone who needs to be in control. This tracking app, though a bit tedious, helped me visualize where my days were going—specifically, who and what I'm spending my time on. It also confirmed the fact that I am indeed a morning person and infinitely more productive before 3:00 p.m. 
I'd recommend Now Then Pro to anyone who needs to reevaluate their time. If you want to eliminate low-value tasks from your routine or figure out what else you could be doing to be more productive, test it out for five days and see what changes you can make. 
Follow Ysa on Instagram.