CGs, please be extra careful when you commute, especially when you're riding a cab by yourself. Knowing about the latest modus operandi of taxi drivers preying on unsuspecting victims can spell the difference between life and death.

A few things to always remember when you're riding a cab:
Take note of the taxi's company name and plate number, and send the information to someone you trust.
Make sure the car door is not on child lock.
Avoid wearing expensive or flashy jewelry when commuting.
Be alert at all times. Avoid falling asleep inside the cab.
If you notice something odd about the driver, get out of the cab ASAP. It's better to be safe than sorry.
If you manage to get away from a suspicious taxi, report it right away to the nearest police station.
Here are some of the most common modi operandi you should look out for:

1. Hidden Accomplice
How it works: A hidden accomplice of the cab driver will position himself inside the trunk of the taxi. The driver will suddenly stop the car, which gives the go-signal to the accomplice to emerge from the trunk. The two will then hold the passenger at knifepoint and will steal all of her belongings. Some go as far as molesting their victims before dropping them off. (gmanetwork.com)

Continue reading below ↓
Recommended Videos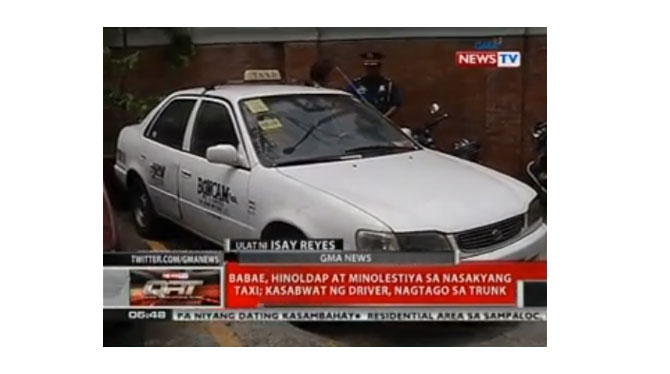 2. Sleep-Inducing Spray or Knockout Gas
How it works: The driver puts a piece of cloth in front of the air conditioner vent, which fills the cab with a funny smell. After a few minutes, the passenger will start to feel nauseous and light-headed, and will have trouble breathing. The driver will wait until the passenger passes out before stealing his or her belongings. (Philstar)
3. Martilyo Gang
How it works: Two men in a motorcycle ride through congested areas. The backseat passenger carries a hammer in his hand and smashes car windows of unsuspecting drivers. After he smashes the window, he will grab whatever he can and speed off. (wheninmanila.com)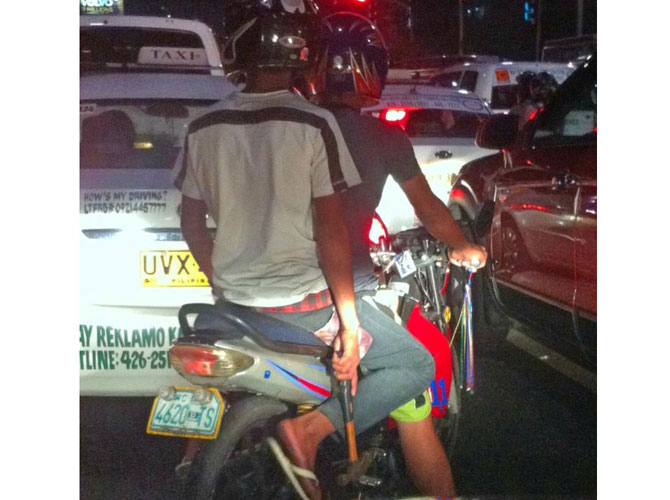 4. Sudden Passengers
How it works: When the taxi stops, a group of people will suddenly enter the car and gang up on you to surrender your belongings. If you refuse to comply, they will hit you or threaten to rape you. (abs-cbnnews.com)

5. "Batang Hamog" a.k.a. Attack of the Street Children
How it works: During rush hour, street children who normally beg for change or sell sampaguita will try to open unlocked cab doors from both sides (they usually work in groups) and will attempt to grab whatever they can from the panicked passenger. This commonly happens along C5 and the EDSA-Guadalupe area.

Need a ride? It might be safer to call for a taxi ahead of time. Here are some verified cab company numbers you can call: