We all have our own inspirations, and we all know of bloggers who are the epitome of #travelgoals, but this girl's admiration borders on the psychopathic.
23-year-old travel blogger Lauren Bullen—more commonly known as Gypsea Lust—became alarmed when people informed her of a woman who's literally been following her. And no, we don't just mean on Instagram. The woman behind @diana_alexa posted eerily similar photos of Lauren's posts, and of course, fans of Gypsea Lust noticed.
Not only were @diana_alexa's photos taken in the exact same spots, she also had the same angles, poses, props, clothes, and accessories!
See for yourself: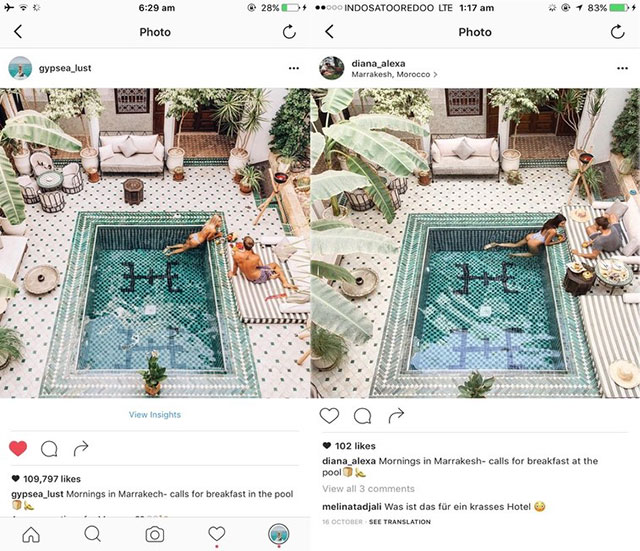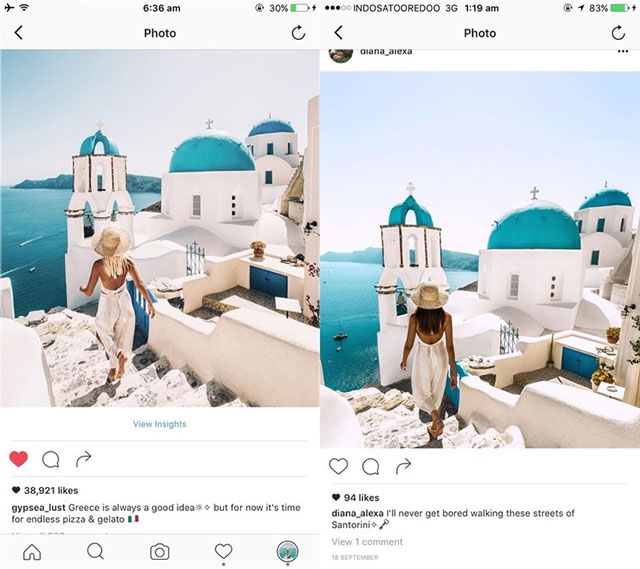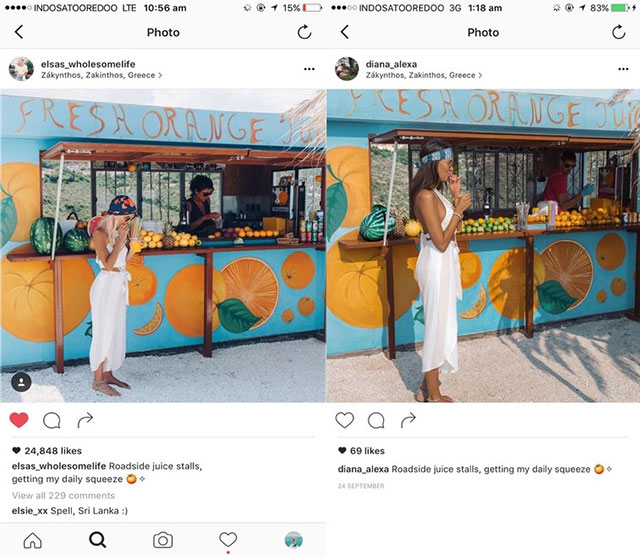 Continue reading below ↓
Recommended Videos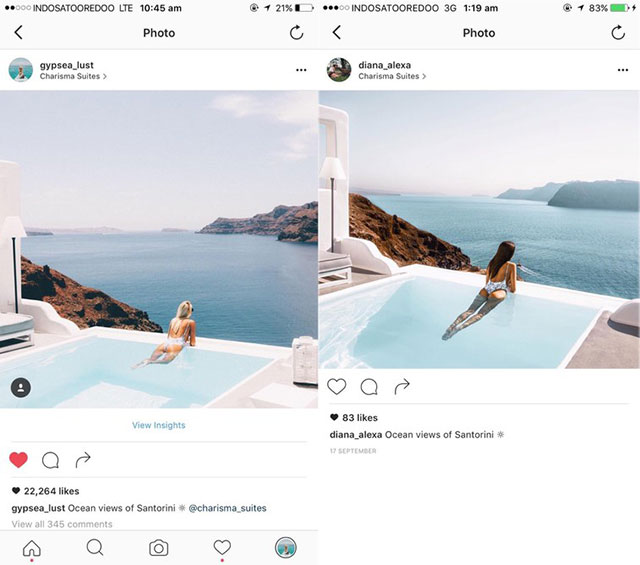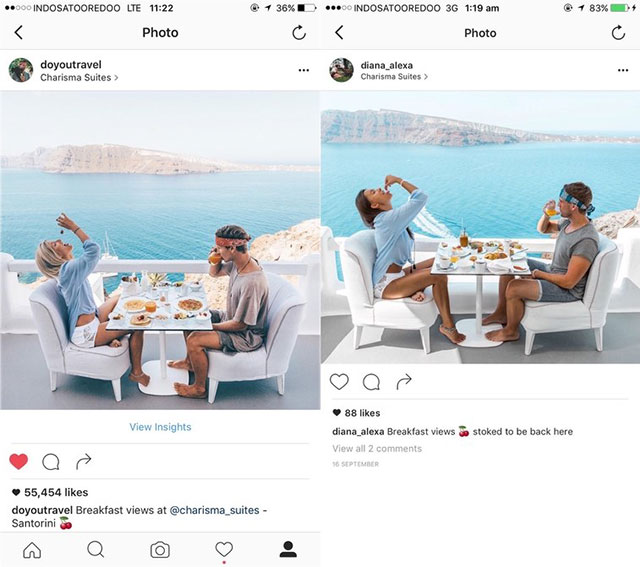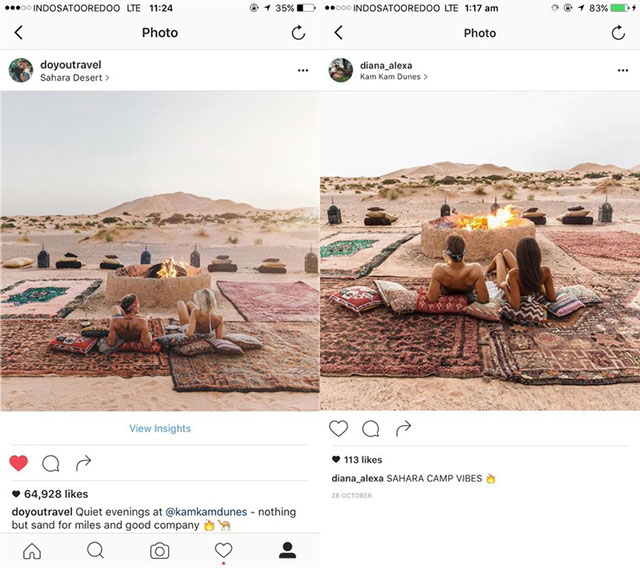 As if that wasn't creepy enough, when Lauren confronted @diana_alexa, this is how it went down: "I messaged her about discovering her page and how crazy and ridiculous I thought it was [that] she tried to justify it by just saying everyone copies us and even big accounts are taking same pictures at the same place & told me I should make my pictures private if I don't want this to happen," Lauren writes.
@diana_alexa has since deactivated her account, but we are *still* totally creeped out. 
Follow Ysa on Instagram.