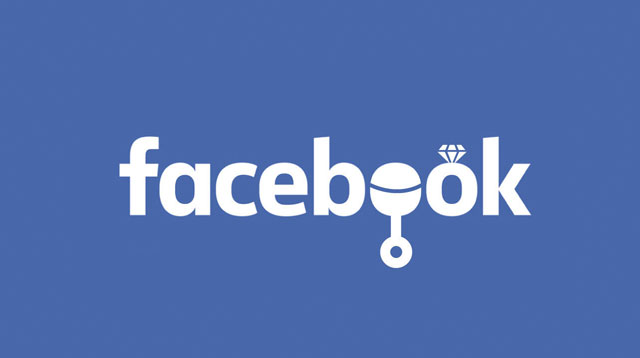 It feels like every single day, a new study "proves" that social media is basically destroying your life. Some say it's linked to depression. Others claim it can end friendships and contribute to eating disorders. But for everyone who has no qualms about fanatically checking Facebook approximately 3,000 times a day, there's hope: It could actually provide you just as much happiness as a major life event.
New research conducted by Carnegie Mellon University and Facebook published in the Journal of Computer-Mediated Communication suggests interacting on FB could make you just as happy as if you got married or had a baby. To get this data, researchers had access to 1,910 Facebook users' activities for three months. While the participants weren't personally identified, researchers got to see a physical log of how exactly they were using Facebook, like looking at photos, liking, commenting, etc. Participants then took a survey that relayed info about their mood and sense of satisfaction.
But it wasn't just your run-of-the-mill like or photo post that garnered feelings of true satisfaction. The researches found that what truly made people happy was interacting with someone they knew and felt connected with, especially when it involved "personalized posts or comments," according to a press release.
Which makes total sense. If you're constantly scrolling through photos of your ex's new girlfriend, yes, you're probably going to feel like garbage baking in the hot sun. But if you're using social media to develop deep, detailed connections with people you really care about, then yeah, hopefully that would make you happy!
If you need me, I'll be writing messages to everyone I fell out of touch with from college, and not at all bemoaning my lack of ring/infant. Nope. Not one bit.
Follow Ali on Twitter.
***
This article originally appeared on Cosmopolitan.com. Minor edits have been made by the Cosmo.ph editors.
Recommended Videos