Justin Bieber surprised his Pinoy fans yesterday (December 12, 2013) when he showed up in Tacloban unannounced. During his one-hour visit, Justin sang Christmas songs for the evacuees, played basketball with locals, and socialized with his young fans. He was seen giving hugs to children and even called a lucky birthday girl on stage and gave her a kiss on the cheek.

Prior to his visit, Justin used his social media accounts to raise funds for victims of Typhoon Yolanda (Haiyan) through hashtags #prayforphilippines and #givebackphilippines. He chronicled his visit on his Instagram and Twitter accounts where he posted photos and videos. One tweet read: "About to go perform the last #believetour show. The real last one and the most important one of the tour. #GiveBackPhilippines"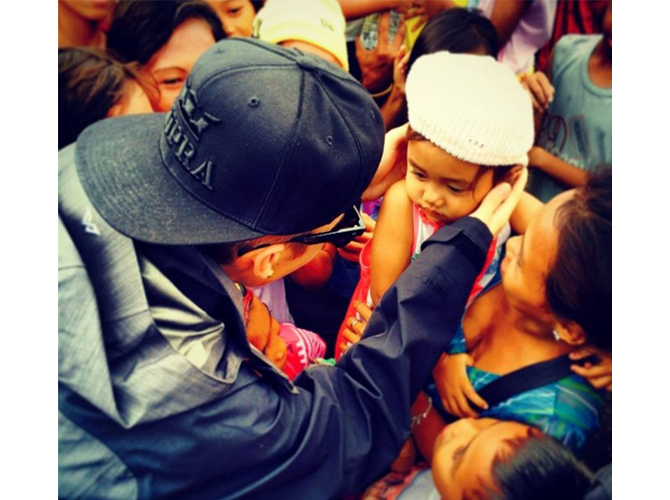 Continue reading below ↓
Recommended Videos
Photo: Justin Bieber's Instagram account
Though the pop star's visit is being commended by most on social media, others are doubting his intentions and are saying he is just trying to "salvage his career" or do "damage control" for his recent notorious behaviors, which include vandalizing walls with grafitti and hanging out in brothels during his world tour.

So CGs, what do you think? Sound off by answering our poll below!