"Bakit siya?" It's such a reflex question, right?  It usually crops up when we spot a new couple and get weirded out because  both the guy and girl are just so different from each other. Yes, there's always a point when, once we learn about an unlikely love match, our jaw drops, our gut burbles, and our hearts sink—and out pops the "Why him?" question.
"They're just not bagay," says a fan of former Pinay beauty queen and commercial model Liz Almario, when she decided to tie the knot with Wowowee TV host Willie Revillame, despite rumors of Willie's serial womanizing and sexual harassment cases. When Liz and Willie's marriage crumbled in a near-scandal a year and six months later,  critics couldn't help but think that yes, they were right. It was the wrong relationship for both parties.
Whether you've been in a relationship with a guy or are about to get involved in one, one thing is true: There are wrong matches, and they ultimately fail. Thing is, you may even already know at the back of your mind that it's not the right fit, that he's so not The One, that you're not even happy. Why then—despite repeated warnings by the most well-meaning people in your life and the little telltale signs in your relationship that something's amiss—are you still with him?
Continue reading below ↓
Recommended Videos
The solution lies in no one else but you, stresses Kate White, former editor-in-chief of Cosmopolitan magazine in the US andauthor of How To Set His Thighs On Fire. Once you acknowledge that you're responsible, she says, it "puts all the control in your hands for remedying the matter."
"You need to figure out what you're doing wrong," White stresses. "Why are you drawn to guys who, in the end, aren't a good fit for you?"
Continue reading on the next page.[nextpage]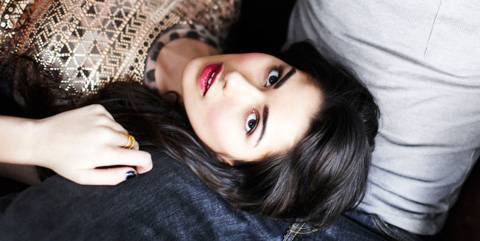 1. Addict Sa Love
You may be suffering from love addiction. A love addict's happiness and well-being are dependent on getting love from another person, says Margaret Paul, PhD, co-author of Do I Have To Give Up Me To Be Loved By You?
Love addicts are often drawn to "avoidance addicts," says Pia Mellody, co-author of Facing Love Addiction, Giving Yourself the Power to Change the Way You Love—the Love Connection to Codependence. Avoidance addicts, she explains, are the ones who avoid commitment and intimacy. They also tend to be very involved in alcoholism, work, and sexual affairs.
"Love addicts often wind up taking care of avoidance addicts," she adds. This usually happens when the avoidance addict's life becomes unmanageable—resulting in resentment, anger, and a trapped feeling. "Since [love addicts] can't tolerate being alone, they stay and take care of things," explains Mellody. "They can't leave, because they fear abandonment; but they can't be comfortable staying, because their desire to be rescued, cared for, and protected isn't being satisfied."
Relationship Remedy:  "Review all the things in the relationship that are satisfactory or even enjoyable," Mellody advises.  Identify what's positive, above the comfort line, or just plain intolerable. If you're in the wrong relationship, chances are, there'll be many areas that are intolerable. "I couldn't break away from my boyfriend Gus—even though naglalasing siya at sinisigawan niya ako lagi," admits Paula, 28, an entrepreneur. Once it hit her that she could not live with lifelong insults for the rest of her life, Paula steeled herself to finally leave.


Continue reading on the next page.[nextpage]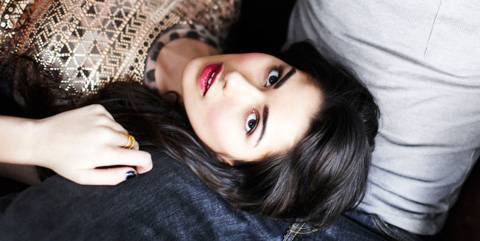 2. Pattern Blindness
"Ang malas ko talaga when it comes to love," laments Therese, 28, a med rep who's had a string of palpak relationships. Previously, she had hooked up with Jonas, 32, a  serial job-hopper who had insisted they keep an open relationship. This time, Therese is involved with the office playboy, Anton, who hasn't even brought up the subject of commitment—and looks like he never will. "Okay lang  'yan,"  Therese reasons. "For sure naman, he'll come to his senses soon."
Sometimes, you're so neck-deep in making a relationship work that you fail to pull away and look at it from an objective distance. The result? You gravitate towards more or less the same type of guy every time. You "fail to recognize your own patterns when in comes to relationships," says Jaelin K. Reece, a life coach based in Maine.
Relationship Remedy:  "Sit down and make a list of all the qualities that these men possess," advises Reece. "What were they like emotionally, what attracted you to them?  If you are always choosing men that cheat on you, what belief do you hold within yourself about men not being trustworthy and able to commit?" You're likely to see a general theme emerging. Only then can you "look within to see what you need to heal in yourself."
Attracted to imbalanced men? You may be imbalanced yourself. "It may be a belief that you are not worthy of love and care, or that your needs [aren't] a priority," says Reece.


Continue reading on the next page.[nextpage]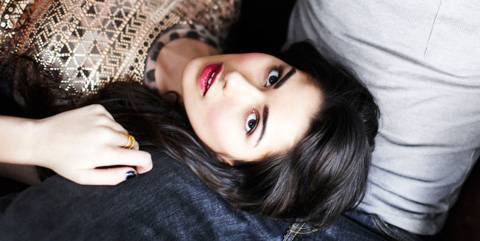 3. A Faulty Radar
"Ewan ko ba why I'm baliw na baliw over Sonny!" exclaims Grace, 30, a sales executive. Her live-in partner Sonny, 29, a lawyer, can't seem to last in any law firm for more than three months. So, he not only forbids Grace to talk about her own work achievements with him, but withholds affection—and even sex—when he's sinusumpong. "Napapagod na rin ako. I'm always the one assuring and encouraging him," Grace admits. "Sometimes, I want to be on the receiving end, too. Kailangan ko rin ng moral support from him, 'no."
Yet, Grace justifies, these constant slights are a small price to pay: "Sonny's really mabait deep down.  Ang sama lang talaga ng mga officemates niya that's why he's so down."
As in Grace's case, the signs of an ill-fated relationship may all be there, but we still don't get it. "There's an internal relationship radar in each of us," reveals Jeff Herring, author of Keep the Changes: 52 Tools for Successful Living. 
But yours isn't a hopeless case. It's not uncommon for both men and women to have a "faulty relationship radar that predictably chooses people who will eventually cause them pain." Our radar "picks up and locks in on certain kinds of people. If we are lucky, and/or if we've worked at it, our radar picks out people who're potentially good for us, and things work out." 
Relationship Remedy: Acknowledge that your relationship radar "may need some radical readjusting," advises Herring. Then, recall the guys you've fallen hard for and honestly admit to yourself whether you tend to choose people who ultimately wind up hurting you. 
The sharpness of your internal radar also depends on the level of your self-esteem. To up your esteem, Herring suggests learning to "self-soothe" and downplay emotional outbursts. This way, you'll feel empowered and learn to have more self-respect. Take a time-out when you're in a conflict and redirect your attentionelsewhere. Later on, you'll find that the issue isn't as powerful or significant. "This is exactly why it is important to learn to self-soothe when faced with emotional triggers," says Herring.


Continue reading on the next page.[nextpage]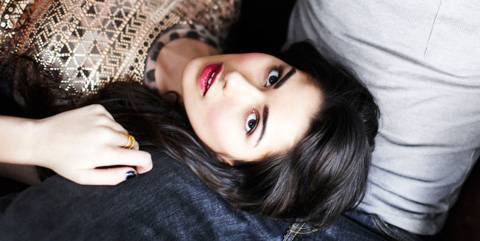 4. Fear of Loneliness
Triccia, 25, an executive assistant, has been secretly dating Adrian, 28, who'd just broken up with her best friend, Marivic. She knows he's still playing the field, but can't assert herself because of her non-GF status. "Plus, ang pangit ng feeling that it's a secret relationship. I may lose my best friend once the truth leaks out," admits Triccia. "Pero na-lo-lonely talaga ako eh. I just want someone to be with me!"
Loneliness can be a dangerous trigger, and sometimes, we just can't help but cave in. Some folks thrive in solitude, some don't. "Others were raised in more social cultures or families and find being alone strange and uncomfortable," further explains Jennifer James, author of Women and the Blues.
Relationship Remedy:  To steer clear of solitary insanity, "connect yourself to the world," advises James. Join an organization, write a letter, or shoot an email to friends—even if they live within Metro Manila. Get a pet—studies show it lowers blood pressure. Don't be prevented from doing the things you love just because you're single or don't have anyone to do it with.


Continue reading on the next page.[nextpage]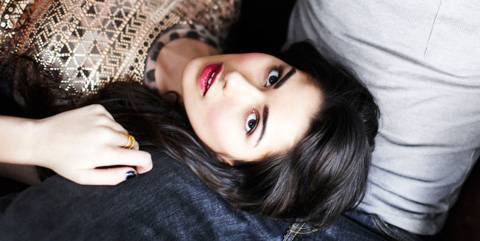 5. Low Self-Esteem
Experts agree that low self-esteem is a big reason why women dive headlong or wallow in an obviously wrong relationship. Self-esteem, explains US-based life coach Dawn Fields, is that feeling of self-worth from the individual's positive or negative beliefs in herself. Take Marites, 33, a hotel finance director. She has a great career, her own apartment, and yearly work trips abroad. Thing is, she can't get over Dennis, 45, a married man she's been seeing for two years. "Nag-promise siya to break it off with his wife," reasons Marites. "He's just waiting for the right time to do it."
Despite having a prestigious job, material wealth, and a great support group of friends, someone who suffers from low esteem will always take whatever success they have for granted. Instead, "they might say, 'my life without him would be far worse than my life with him.'" explains psychologist Dr. Evelyn Field, in an interview in todaytonight.com.
These types, she adds, tend to give their all to a relationship "even though they know in their guts it's doomed from the start." 
Relationship Remedy:  "Any shift you make that moves you in a more positive direction will help you relieve low self- esteem and low self-confidence," advises Andrea Rains Waggener, author of Healthy, Wealthy & Wise—52 Life-Changing Lessons For The 21st Century. An exercise to try: Say your own name out loud,  and find out how it makes you feel. Do you have positive or negative associations with your own name? If it's more on the negative, says Waggener, "think about taking a new name or coming up with a new version of your old name." Calling yourself something that brings up good feelings will ultimately, make you feel good about yourself.