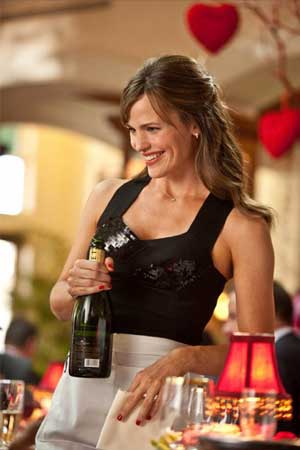 1. Frequently gush over your neighbor's impeccably decorated apartment, and he'll be more willing to watch over your place while you're away on a two-week vacation.

2. Lean on the counter at your fave fast-food joint so that the cashier can see your statement necklace slip into your cleavage.

3. Act all innocent and shy when the water delivery guy happens to catch you still in your short silk robe at 10 a.m. on a Saturday.

4. Ask your rubber-limbed yoga teacher to demonstrate an advanced asana that you've "always wanted to see done by a pro." He will love the chance to show off...and pay more attention to you in class.

5. Take a sip of your mocha latte, stare into the eyes of the cute barista who made it, and moan "Oh, yeah...that is sooo good." Next time, watch your drink appear before everyone else's.

6. Get the overworked intern's advice on where to take a friend for cocktails because "A cool guy like you must know all the in places."
ADVERTISMENT - CONTINUE READING BELOW ↓