"If you're not happy in a relationship, then you may not be right for that relationship," goes one of the guest psychologists in Tyra,  model and host Tyra Banks's talk show on TV. This, after a real-life couple went live on-cam and told the world their dilemma: The girl wanted her guy to commit to a long-term relationship.
The guy's response? "Uh, er, well…" Out came other sounds from him, all leaning towards the negative, caught clearly and crisply on camera.
Sounds familiar? Clearly, the girl's not getting her rightful share of the deal. If you've ever found yourself in the middle of a relationship you (or the guy you're with) can't define, be on your guard. "Talo ka d'yan, mare," was what Diane, 27, told her friend Ria, 27, who was hoping—even after a year—to develop a long-term relationship with Art.
We may not know it, but we may be getting dangerously lugi if we keep hanging—instead of—moving on. And sometimes, even if the signs are there, we don't know how or when to quit or give up on the guy.
"You'll know that if a guy doesn't make at least half the running, it's because of how he is," says Anne Nicholls, author of How To Achieve Better Relationships. You deserve an emotionally equal relationship with someone, where each side does his and her part.
Continue reading below ↓
Recommended Videos
Watch out for these lugi lines and sneaky statements where you're likely, in all aspects, to end up shortchanged.
Continue reading on the next page.[nextpage]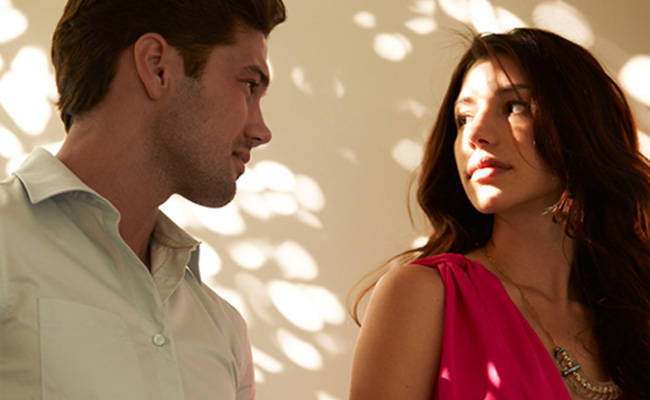 LUGI LINE 1: "You're my special friend." 

Shortchanged scenario: For a year, Gigi, 28, a marketing officer, described her life as a rollercoaster of ecstatic highs and abysmal lows—mainly because of Michael, 28. "I was attracted to him from the start pa lang, and we'd been texting casually as officemates, but one night during an office party, he confessed that he had 'feelings for me,' too," recalls Gigi. "Siyempre, I spilled everything." But if Gigi thought this was the start of a long-term relationship, she was mistaken. In the days that followed, they went out on dates, had passionate sex, but had no clear commitment. "This went on for nearly a year—but whenever I asked him what we were, he'd freeze," Gigi says. His standard reply? "You're my special friend."
Why you're lugi: "Passionate sex is no indication of love," stresses Nicholls. She says it's tempting to interpret it that way, "because it seems to offer hope that eventually he'll settle down with you." And, because your partner may insist that you're someone "special" and therefore, above everyone, it tricks you into thinking that it'll somehow evolve into something else, someday. Meanwhile, while you're in limbo and prepping yourself for whatever it is to come, he gets to call the shots.

Continue reading on the next page.[nextpage]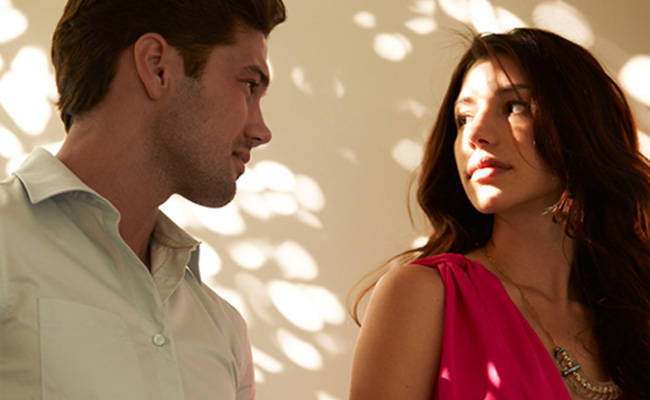 LUGI LINE 2: "I'm not ready."
Shortchanged scenario: Karen, 28, a call center agent, has been dating John, 29, for four months. "We met through a friend, then he actively pursued me—asking me out for dinner, movie, kung anu-anong gimik," she recalls. Unfortunately, even after several months of intense dating, she still finds him freaking out over any mention of the word "girlfriend."
"He says he really likes me, but he keeps stressing that he's not yet ready for a full-blown relationship," confides Karen. "Marami namang nanliligaw sa'kin, but I'm hesitant about going out with another guy—or even entertaining them at home—because I'm scared I might offend John."
Why you're lugi: Some men have a fear of taking on responsibility, says Steve Ubah, author of Passion Keys: A Woman's Ultimate Guide To Unlocking The Love In A Man's Heart. "With commitment comes responsibility, and there are some men who just hate to take on the kinds of responsibility that come with [long-term relationships]. They find it much easier to remain single." Meanwhile, how long are you going to wait until he becomes ready? Paolo, 27, a chef and serial dater, clues us in: "It's true when I say I'm not ready yet. This means: I'm not ready to settle for you."
Continue reading on the next page.[nextpage]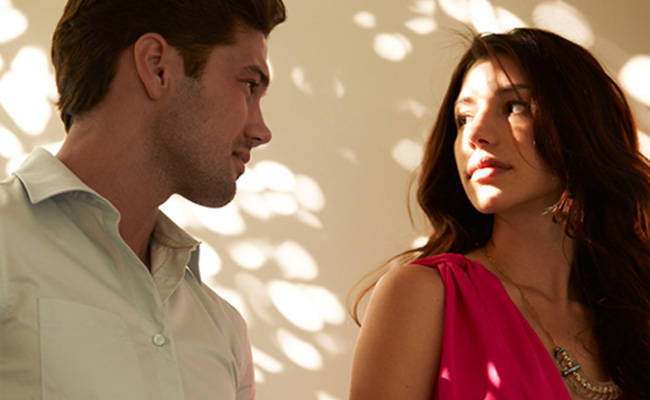 LUGI LINE 3: "If ever I'll have a girlfriend, ikaw na  'yun.

Shortchanged scenario: When Kay, 25, a TV producer, and Mark, 30, an entrepreneur, started off as friends, they spent practically each day together. But when Mark started behaving strangely whenever Kay would go off with her friends, she thought it meant that their friendship had evolved into something more. "One time, when he was medyo complaining about my girls' night out, I jokingly asked, 'Bakit, girlfriend mo na ba ako?'" To which Mark replied: "If ever I'll have a girlfriend, ikaw na 'yun." Sadly, after a year and six months, Kay is still waiting. "I'm still hoping," she says. "He wouldn't say that naman if he had no intentions of making me his girlfriend, right?"
Why you're lugi: Obviously, it's not a balanced deal: A guy emotionally lures you into pouring your time and attention into him, while he doesn't commit or promise anything. Meanwhile, you're left hanging and letting opportunities (like meeting better men), slide. "He hasn't chosen to put energy into a consistent relationship," states Nicholls. "All the signs say that this isn't going to blossom the way you've been hoping. If after a year it's not become an equal relationship, what evidence can you possibly have that he'll change in the future?"
Continue reading on the next page.[nextpage]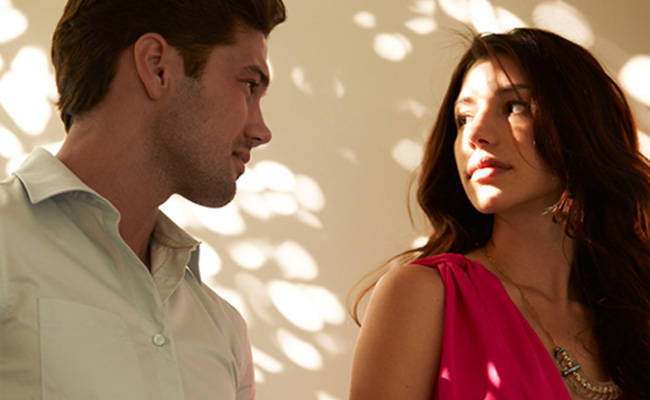 LUGI LINE 4: "I'm scared to hurt you."
Shortchanged scenario: For two years, Thelma, 30, a writer, relates that she has put her life "on hold" for Vince, 36,  who'd just broken up with his girlfriend—three years ago. "We'd meet up, he'd sleep over, and we'd do the deed," explains Thelma. Though she's confessed her true feelings to him, Vince still refuses to commit because he's "scared to hurt her." "I want to have a long-term relationship with him, but I love him, so I don't want to pressure him," Thelma says.
Lately, though, Thelma has started to become increasingly frustrated and hurt: Although Vince claims that he loves her, he continues to not answer her texts, seldom initiates meet-ups and dates, and simply calls her whenever it's convenient for him.
Why you're lugi: Men become very comfortable when they know that the woman is available for them, says sex and relationship expert David Delvin. "Sometimes the easiest thing for a man to do is just go with the flow." He's in his comfort zone and refuses to change the status quo, while you're tearing your hair out trying to figure out how he really feels, or how to bring it to the next level. "I'd have a whole day of depression where I couldn't function," reveals Thelma, "just because he hadn't texted—or would send back a super impersonal message four hours after."
Continue reading on the next page.[nextpage]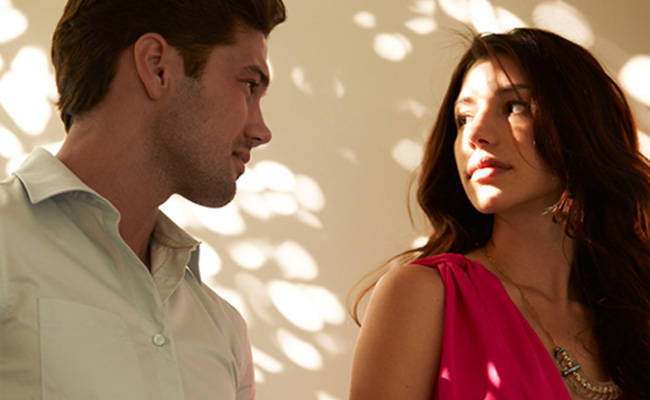 LUGI LINE 5: "Let's take it slow."

Shortchanged scenario: Tess, 25, an MBA student, has already broken up with her boyfriend Dan, 28, but, she admits, they've still been seeing each other since the breakup. "Ang hirap to break old habits eh," she confesses. "I was so dependent on Dan." So, until now, she'd hang out in his house, do her thesis work there, and even spend the night. "I'm open to getting back together with him, but he told me he wants to take it slow," she says. "Besides, feeling ko happy na 'ko sa ganito—that I see him, and that we have some sort of relationship, at least."
Why you're lugi: Though she says she's 'happy,' Tess confesses that the uncertainty bothers her. Worse, she admits that she has no desire to meet new guys and is still hoping to have something with Dan. What could explain Dan's passive behavior? James, 28, single and very much a player, tips us off: "If a guy wants to 'take it slow,' he's simply scared of being tied up with one girl and that some unattached guy somewhere is having more fun than he is."