If you grew up with a lot of ates whose love lives you monitored closely, then you probably heard dating advice like:
"Dapat siya mauna mag-text."
"'Wag ka mag-reply kagad."
"Easy to get, easy to forget."
"Dapat hindi ka masyadong atat."
Plenty of women approach dating with these beliefs, and while it might still work for some, making the first move or showing interest whenever you want to isn't bad, either. In fact, that's exactly what Bumble empowers you to do—and not just when it comes to your love life. 
Bumble may have started as a dating app but it has since evolved into a platform where you can network and even meet your new best friend. Unlike other social apps, women are the ones in control on Bumble; here's everything you need to know.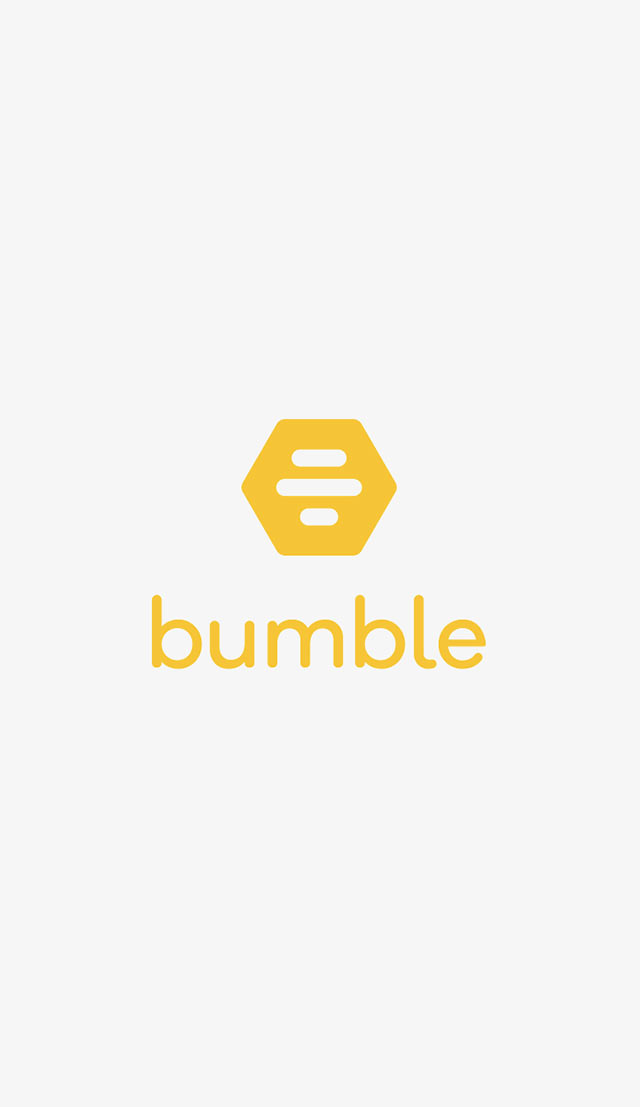 Continue reading below ↓
Recommended Videos
What's the difference between Bumble Date, BFF, and Bizz? 

Founded in 2014, Bumble started with Date. The first of its kind, it challenged existing dating norms by making it so that women have the control—we get to start the conversation whenever there's a match. 
As the name suggests, Bumble BFF is a way for you to meet new friends! If you're just creating your Bumble account, select "New Friends" during the process and it will automatically bring you to Bumble BFF mode. But if you're like me, who started with Bumble Date, you can access BFF by tapping at the top of the page to switch to a different mode. This is also how you go to Bumble Bizz, if what you want out of the app is to network or connect with professionals in your area.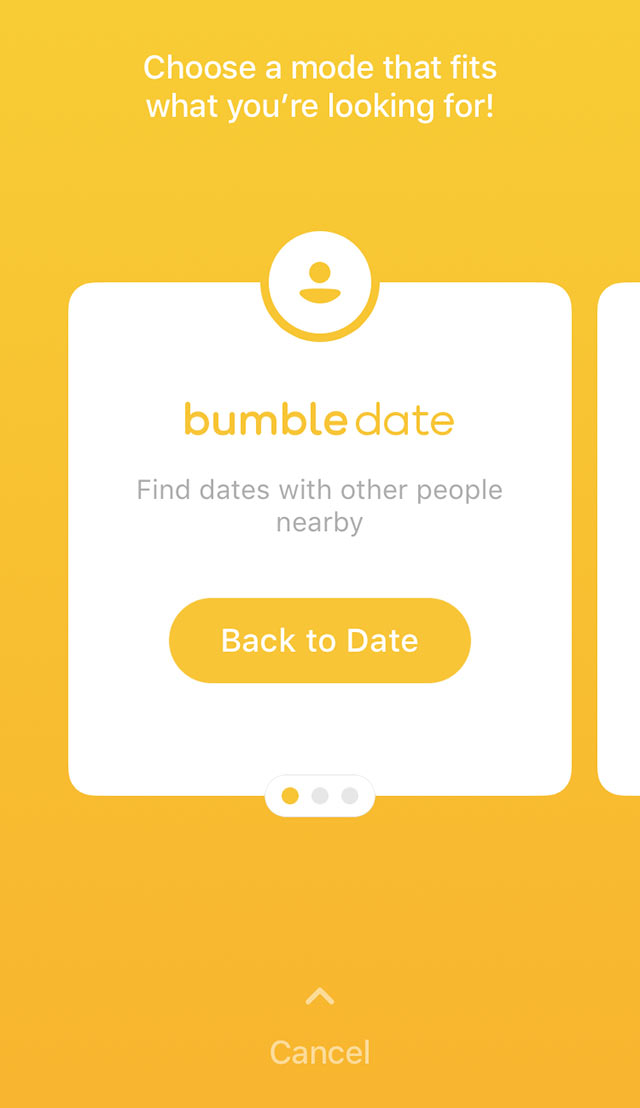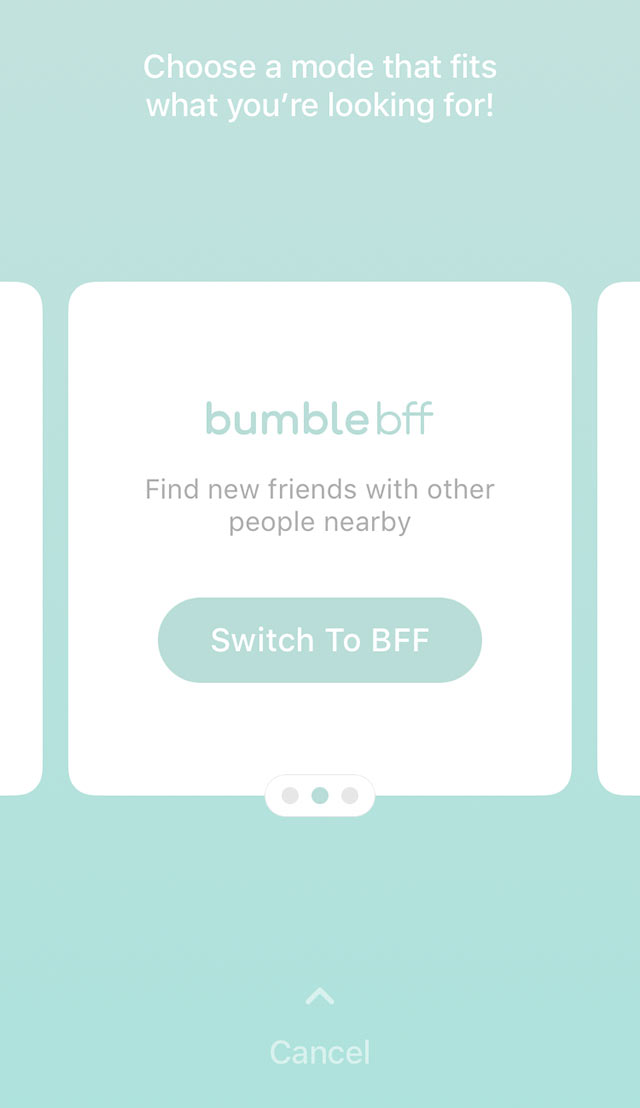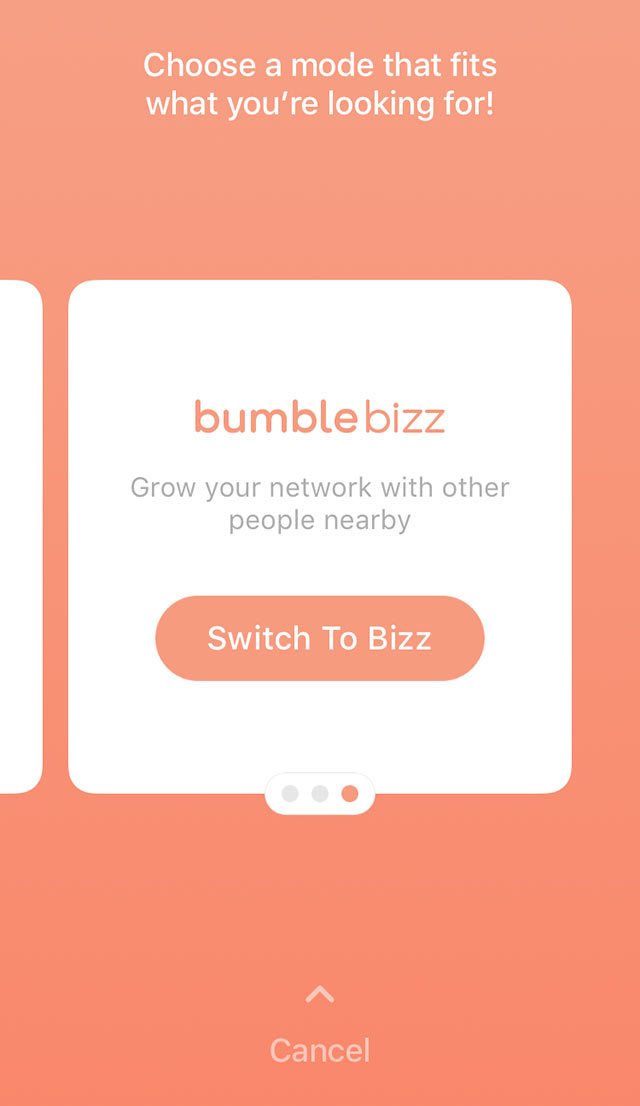 Interested in making new friends and expanding your professional network but not dating? No problem. You can actually delete the Date mode on your Bumble app. Go to the BFF or Bizz mode by tapping at the top of the page; this will bring you to the Bumble "menu." Tap the "x" at the top, left corner of the Date mode. 
How exactly does Bumble work?

Did you know that Bumble is the first app to bring "dating, friend-finding, and career-building to a single platform"? The best part is it keep things simple: Swipe right if you're interested and swipe left if you aren't. If two people both swiped right, it's a match! As mentioned, ladies, the ball is in our court. We get to start the conversation, and we have 24 hours to do it before a match expires. For same-sex matches on Date or matches under BFF mode, either person can send the first text.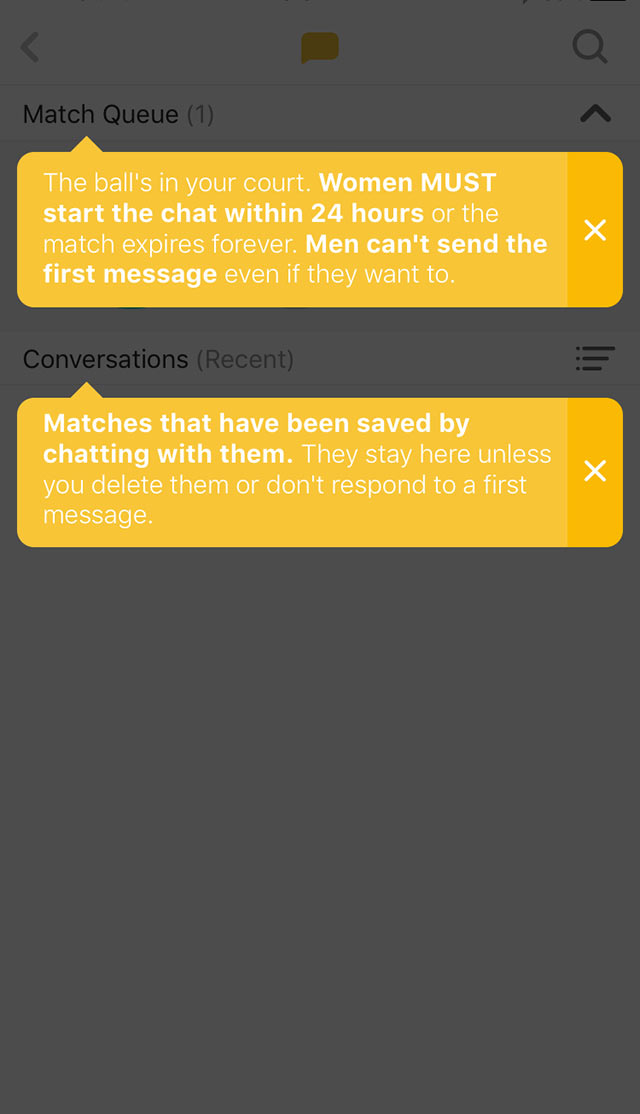 Don't worry, if you were too busy and completely forgot to send a "Hi!", there's still hope. Bumble Boost, one of the platform's ~*premium*~ features, lets you extend the match for another 24 hours or rematch with an expired connection (because second chances are a thing, you guys). What's more kilig is that with Boost, you can see all the people who have swiped right on you—adorably called your "Beeline." 
How do you sign up for Bumble?

The first thing you need to know about Bumble is that it's free; you'll only have to shell out money if you choose to use some of their premium features (like Boost). Now that that's out of the way, you can download the app from the Apple App Store or Google Play Store. If you have a Facebook account, you can create one with your FB profile to make it a bit easier; if, however, you aren't on FB, you can use your phone number. 
Your Bumble profile:

Creating your profile is pretty straightforward. There's an About Me section as well as spaces for you to indicate your work experience and education background. The basic info they ask for include: gender, height, religion, political preference, what kind of relationship you're looking for, whether you want kids or not, how athletic you are, and even your star sign! To give people an idea of what your interests are, you can also connect your Instagram and Spotify accounts to your Bumble profile 'cause what if he or she doesn't like K-pop?! 
They also have Profile Prompts if you want to get more creative with your answers. Here are some examples:
My dream dinner guest is...
If I were famous, it'd be for...
We'll get along if...
And if you're afraid someone else might sign up as you, you can have your account verified! Tap the verify button. Next, you'll be prompted to pose a certain way, take a selfie, and send it to Bumble. A real person will review your request and get back to you in a few minutes!
What are Bumble's Premium features? 

Apart from Boost, Bumble also has Coins, SuperSwipe, and Spotlight. Coins is its in-app currency aka what you use to pay for things like SuperSwipe and Spotlight. You can only use 20 Bumble Coins max at a time. 
SuperSwipe lets you tell someone that you're *really* interested in them; there are no games here. To use SuperSwipe, you'll have to tap the heart icon on a person's profile. One SuperSwipe requires one Bumble Coin.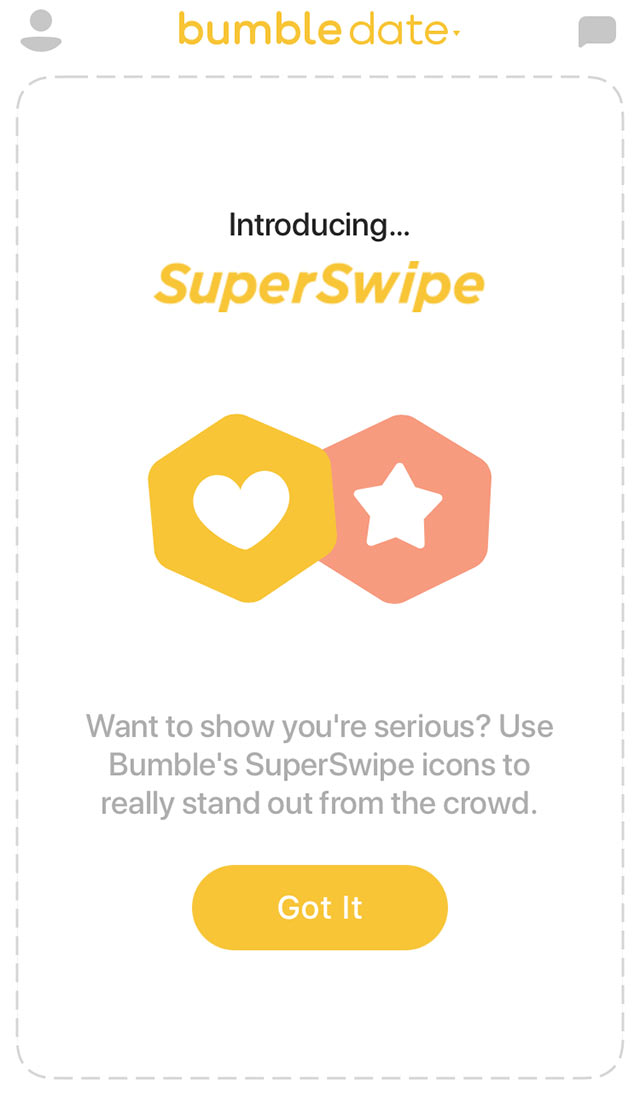 And Spotlight is a feature that pushes your profile to the top, which means potential matches see them before the rest. This "shuffling" of profiles happen for 30 minutes. It gives you an edge, since there are a lot of fish in the sea. 
What can you do if you're not in the mood to use Bumble right now?

Sometimes, life gets too hectic, and you just don't have the time (or energy) to swipe through a bunch of people—even if it's just to look for a drinking buddy. But you don't actually have to delete the app if you want to take a break. This is where the Snooze feature comes in. 
Snooze lets you hide your profile on Bumble, so you don't have to delete your current matches or miss out on potential ones: "We encourage you to go offline so you come back to our community a healthier, more balanced person—whenever you're ready." You can pause for 24 hours, 72 hours, a week, or until you're ready to come back. And when you do rejoin the community, your current matches get notified of your return. 
Everything else, you'll learn along the way. Bumble is not only fun, it's also safe. Happy swiping, CGs!
Follow Vivien on Instagram.