A lot of people must've thought Tinder was God's gift to mankind—it's like, boyfriend window shopping! But at the end of the day, Tinder is just a tool, and not your fairy godmother. So keep your expectations in check, or risk a #facepalm moment.
Expectation: He keeps on talking about his sexcapades when we're chatting OL, and he sounds so suave, like he can sweep me off my feet. *hurriedly books a date*
Reality: He's all bark and no bite...and those pickup lines sound so lame IRL.
Expectation: Yay, that cutie I liked a week ago finally liked me back! *Sends a cute "hey" right away* I'm sure we're going to hit if off.

Reality: *one month later* Wow, seen-zoned. I get it.
Expectation: Putting "down for some fun" on my stat will surely get me a lot of matches.

Reality: Why does every guy ask me what I use Tinder for? H-E-L-L-O, it's to set fire to my loins, you guys!
Expectation: Oh my gosh, I matched with my college crush! He probably liked me back then too. I love him!
Reality: Oh, he didn't know I existed until now, but thinks it's cool that we have common friends. #FML
Expectation: He looks like an adventurous, well-traveled guy from his profile photos. Maybe we can fly off to Cambodia for our anniversary!
Reality: Oh, he's a piso-farer and travels only to all those touristy places with his parents! Moving on.
Expectation: Oh look at those abs! More ab photos. Dang, I want to lick 'em!
Reality: *While on a date with Mr. Abs* This is absolutely boring! Abs, more abs, all we're talking about are his frickin' abs! Frickin' gym nut!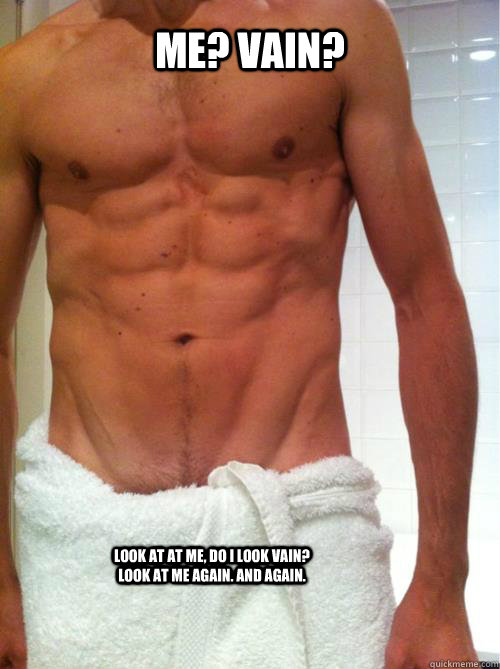 Expectation: We're all single here, so I'm likely to get a decent match, or two, or ten!
Reality: Why are these guys posting photos of their girlfriends? Hold up, wait, I know you! You're my friend's husband!
Expectations: Aww he's a dog lover! He must be a sensitive guy, posting cuddly photos of his pug!
Reality: Yikes, his pug is way cuter than his mug!
Expectation: Tinder is Grindr for straight people! I'm bound to get some hot guys tonight.
Reality: I set my settings to "Show me: Men"…but so did that muscled dude I Liked.
Expectation: My match finally asked for my number! I guess that means it's serious!
Reality: Holy crap, why is he sending me all these nude photos?!?! Creepo, stop texting me!
Expectation: Did anyone say Tinder party?

Reality: …me, my match, and a couple of his sleezy-looking friends having a beer at his condo…uhh, hell no!