Truth is, we were a little hesitant about going on Tinder.
Online dating is a weird and scary world, because let's face it: Why the f*ck would you want to meet up with a dude you met online? But we at the Cosmo HQ were willing to give it a shot in the name of love (and this article).

So how does it work? Tinder automatically connects to your Facebook account, grabs your primary profile picture (you can replace this with another one later!), and uploads it online—together with your first name, age, and the city where you live in. While it gets all your info from your Facebook page, don't worry; having a Tinder account won't mean your Facebook wall will be plastered with embarrassing dating updates. NONE of your friends will know you're actually on the app, making this a naughty little secret.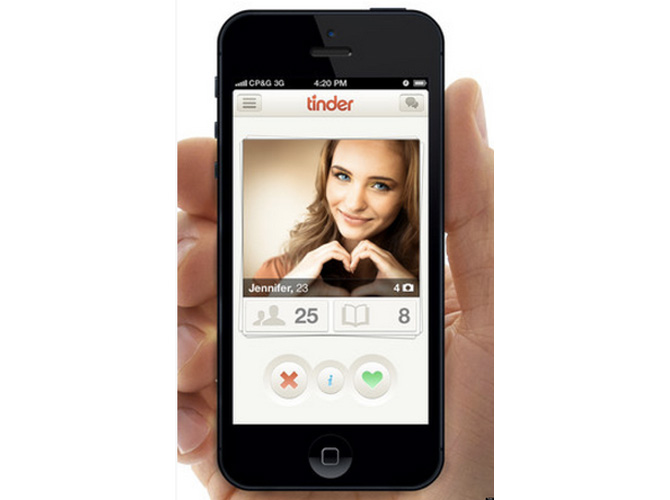 Continue reading below ↓
Recommended Videos
Now the fun part! Tinder will start showing you photos of guys, and all you have to do is SWIPE RIGHT (OMG he's so cute!) or SWIPE LEFT (UGH I'd never date him). Potential Cutie on Tinder is likewise doing the same, and if he sees your photo and he swipes right, too—then you have a match!
Once you both like each other's photo, you can chat each other up and there you go—WEDDING BELLS. Just kidding.

Here are a couple of things to remember, though.

1. Pick your best profile photos.

Preferably when you're alone—not a picture with your bestfriend, your ex, your mom, or your entire barkada. It's your dating page, and it would be really awkward if he liked your photo on the account that he thought your hot bestfriend was actually YOU. 
2. Don't post any #throwback baby pics, either.
Yes, a photo of you completely naked on a bath tub when you were, like, 3 is totally cute, but WHY. In line with this, posting your bikini photo when you were still smokin' hot some four years ago is not cool.
3. Coffee is a good first date. 
So you guys have been chatting for a while now. You discover that you have common friends, interests, and YAY he FINALLY asked you out! Dinner? NO. How about coffee? YES. Coffee shops are chill, steady, and if he happens to be an axe murderer, you can always come up with a random excuse (OMFG my dog just died) and bolt out the door.
4. Bring a friend on your first Tinder date.
Or have a friend stalk you from a couple of tables away. So if anything goes wrong, you can just grab that friend and GO, GO, GO!
5. Do not invite him to your house.

"But he seems to be a nice guy, and he looks soo cute. AND OMG HE LIKES CATS, TOO." The answer is still no. 
6. Think first before you swipe.
The thing with Tinder is that you can't check back on a guy's profile if you've un-liked him. So if he happened to be really cute (with a photo of his pet dog! Awww!), and you accidentally swiped left, then you've lost him #4LYF. 
7. It's okay to say hello first.
So it's a match? Don't hesitate to be the one to message him first! This would be ridiculously terrifying in another setting (i.e. a bar, the bookstore, a coffee shop), and you'll be a lot less praning about making the first move.