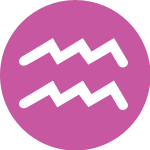 AQUARIUS (January 20-February 18)

Discontentment seems to have overcome you lately, Aquarius girl. While it is not the best way to start the year, there is no cause for worry. These feelings will begin to dissipate once your busy life comes into full swing toward the end of January.

An idle mind leads to gloomy thoughts, so always keep yourself preoccupied and never stop coming up with new goals to conquer in 2012.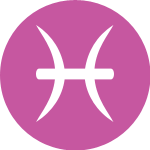 PISCES (February 19-March 20)

While you clock in countless hours at the gym and manage to make yourself a poster girl for healthy eating, the coming year will surprisingly plague you with a minor health problem.

A visit to your doctor, some treatment and meds will easily solve the problem, but this affliction will cause you to be even more health-conscious than ever. Nothing to be concerned about, though. It's not such a bad thing.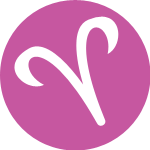 ARIES (March 21-April 19)

Still recovering from the emotional roller coaster ride you experienced last year? You'll be glad to know that life will be smooth sailing for the whole of 2012.

While there will be the usual ups and downs, nothing will faze you the way the trials you overcame in 2011 did. You deserve this breather, Aries, so enjoy the year without any worries!
[nextpage]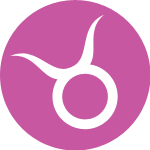 TAURUS (April 20-May 20)

Bad decisions you made last year will plague you this year. By June, you'll begin to recover, and the rest of 2012 will see you picking up the pieces of your life.

It's actually not the best year for you, but at least you'll come out of it wiser and tougher than before. Taurus gals are natural survivors, so don't let the world get the best of you.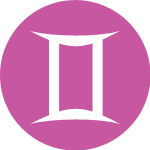 GEMINI (May 21-June 21)

2012 will reveal a vivacious and more vibrant new you! An impromptu makeover influenced by a friend in quarter one will set the tone for the rest of the year.

Your confidence will be at an all-time high, so take advantage of it by socializing more and expanding your contacts. You'll be attracting both friends and potential mates who will be easily charmed by your heightened Gemini charisma.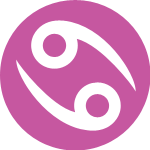 CANCER (June 22-July 22)

Leave boring old 2011 behind. Break out of your comfort zone and explore uncharted territories! Make 2012 a year of discovery by getting into things you never thought of doing. Take Bikram Yoga or go on vacation where you can sample the most exotic food.

Whatever it is you decide, make sure you push your own personal boundaries. There's a whole wide world out there to discover, and it's waiting for you.
[nextpage]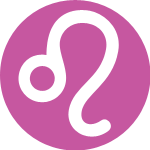 LEO (July 23-August 22)

Events in your life this year will move at a frantic pace. You'll be struggling to keep up, and there will be times when you just wish you could step on the breaks.

Unfortunately, you're not in the driver's seat. You just have to go with the flow and hold your breath. Take some R&R whenever you can to recharge. Before you know it, the year is over and you can finally exhale.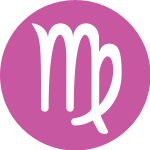 VIRGO (August 23-September 22)

Unknown to you, your life has been gearing up for a major event for some time now. This year, you will finally find yourself at an important crossroad in your life.

As an famous beauty queen would describe it, "major, major" changes will happen in either your love life or career. It's all good, so it's certainly something to look forward to.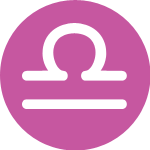 LIBRA (September 23-October 22)

The beginning of 2012 will not be so favorable to you. A difficult problem or a sudden crisis might greet you in the first quarter.

By April or May, things will brighten up and the year will surprisingly turn out better than you expected. Just remember that bright days follow after every storm. Always keep a positive outlook to get you through whatever challenges come your way.
[nextpage]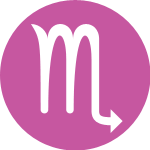 SCORPIO (October 23-November 21)

You've always had the tendency to take things too seriously. But that's because Scorpio gals are so passionate and emotional about everything they do.

This year, the stars urge you to take things lightly and just have fun! Don't obsess over things you cannot change, and learn to live life in a more carefree way. It is not everyday the Universe grants you the chance to take it easy, so sit back and relax. Let the Universe take care of the rest.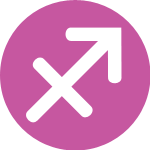 SAGITTARIUS (November 22-December 21)

The lesson plan the Universe has for you in 2012 will be about finding joy. You will need to learn how to find happiness in the simplest of things.

It begins with gratitude for everything you have in life--friends, family, or your work even--if it seems like other people have more than you do. By being thankful for what you have, you open yourself up to more. It's one of the secret laws of the Universe, and you're going to master it this year.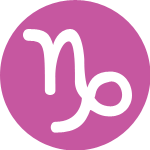 CAPRICORN (December 22-January 19)

Great things are going to be asked of you this year. You will be coaxed out of your comfort zone and invited to become more than what you are. Challenges will come in the form of greater work responsibilities or entering into a soul-wrenching relationship with another person.

Whatever it is you will experience in 2012, it's going to change you in ways you never imagined. You won't be able to recognize yourself anymore by the end of the year.
Continue reading below ↓
Recommended Videos