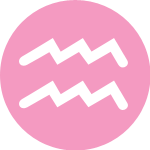 AQUARIUS (January 20-February 18)

You and your current flame will start losing steam toward the middle of this year. The "heat" you once shared will no longer be there.

Don't fret, Aquarius. While bad endings can cause you grief and instability, they also spell new beginnings. Near November or December, you'll be getting into a new relationship and, trust the stars, it will be sizzling.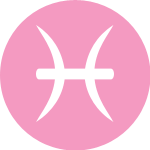 PISCES (February 19-March 20)

Impulsiveness becomes you in 2012. Friends will be surprised when they learn of your secret trysts and many hookups.

While you yourself will be surprised by this brazen new you, you can't help but be addicted to the rush you're getting. You've always taken the straight road in life; it's about time you shake things up and let loose for a change.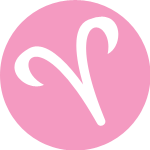 ARIES (March 21-April 19)

Your penchant for playing around will have dire consequences if you choose to keep up your playgirl ways this new year.

You may think it's harmless (and nice) to feel like a telenovela star when guys fight for your heart (haba ng hair), but once real violence erupts and people you cherish start to disappear, you'll be wishing you had been a good girl instead.

[nextpage]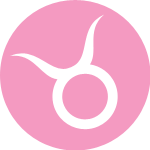 TAURUS (April 20-May 20)

While other aspects of your life seem to be down in the dumps, your love life will be in full bloom.

You'll actually be hooking up with a special man come April or May. At first, he'll only be ONS (one night stand) material to you, but further encounters with the man will actually reveal him to be a keeper. Dazzle him with your Taurus allure and he'll stay for good.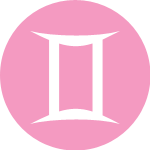 GEMINI (May 21-June 21)

Man Magnet should be your superhero name when guys come chasing after your affections this year.

You'll literally be saying "no" to some guys, while there will be some difficult choices to make (think: choosing between a John Lloyd Cruz type and a Jake Cuenca type). Who said being the crush ng bayan was easy?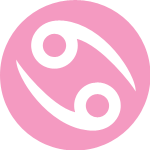 CANCER (June 22-July 22)

Brush up on your sexual prowess. Research new moves to drive members of the opposite sex crazy. Memorize positions on Cosmo Sutra to enchant your potential bedmates with new moves this year.

Make no mistake, once you pull off those mind-blowing bedroom tricks you've learned, there'll be a long line of suitors going gaga over you.

[nextpage]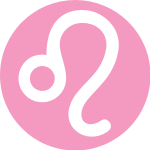 LEO (July 23-August 22)

One thing you will learn in 2012 is that nothing is perfect. You may meet the most fantastic guy on the planet, but he will have bad habits you can't stand. Your boyfriend may be marriage material, but he'll rate just a six when it comes to bedroom prowess.

Such are the realities of life, dear Leo. Learn to lower your standards and you'll find greater happiness and contentment.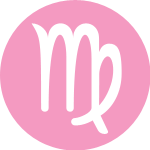 VIRGO (August 23-September 22)

Friends will turn neon green with envy when you tell them how your man proposed or how you snagged and shagged the one guy everyone wants.

It's all about new beginnings and turning the page in your relationships when it comes to your love life in 2012. After all, what could be better than seeing yourself fall in love with a person more and more each passing day?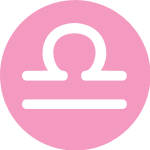 LIBRA (September 23-October 22)

This year, the guy you thought you knew will reveal startling complications. Just when you think you've found The One, he'll turn out to be The One You Can't Stand. You'll wish you knew the truth before you fell head over heels for him, but now you're stuck.

Can you live with what he is or must you walk away? It's going to be a tough call to make, but you have to decide.
[nextpage]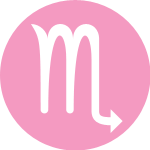 SCORPIO (October 23-November 21)

Sex--lots of it--is what you can expect to get in 2012, Scorp!

For one who hasn't been quite in touch with her commitment gene lately, it's the best news ever.

Be prepared to sample the best and worst the male species has to offer. Enjoy (and be safe)!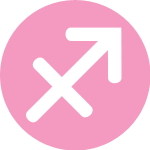 SAGITTARIUS (November 22-December 21)

Just about everyone you know is getting married this year or going in that direction, judging by how deeply committed they are to their partners. Even a happy, independent Cosmo girl like you will feel a pinch of longing to settle down with someone.

If one's love life could be planned like a career, you'd surely have it another way, but unfortunately, you couldn't. Stop moping and feeling sorry for yourself. The single life does have its perks. Enjoy it!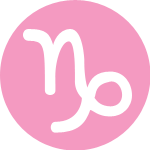 CAPRICORN (December 22-January 19)

"Intensity 10" is a phrase that best describes the kind of relationship you will be getting into this year.

As cheesy as it sounds, you will love in a way that you have never loved before. The emotions you'll feel will be in the extremes--whether it's unbridled joy or unbearable pain. It's the type of relationship that will leave a mark in your life, so hold on to your seat. 2012 is going to be a hell of a ride.
Continue reading below ↓
Recommended Videos