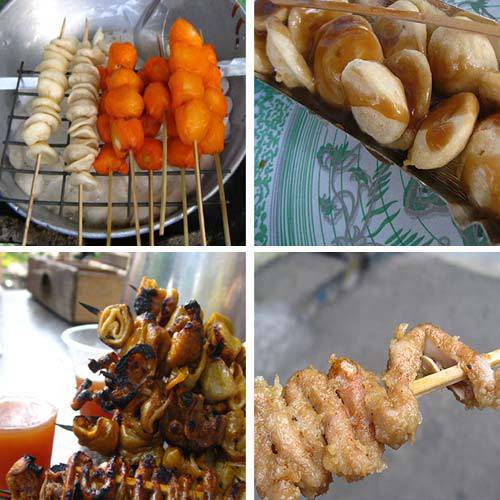 With all the calamities that recently devastated our country, it seems imprudent to burn cash on lavish dates and exchanging gifts with your honey. But that shouldn't keep you from your regular date rituals. After all, there are lots of ways to keep the
kilig
feeling alive without breaking the bank. Cosmo talked to coupled up men and women to find out how they spend QT when they're low on budget. Take a cue from these lovebirds!
My boyfriend is a football player and he's been trying to get me to try futsal (indoor football) for the longest time. Now I know why! Playing futsal with friends can be a lot of fun especially when we're tightening our belts on dates. - Odes, 24, marketing officer
When I'm broke, a street food buffet always sounds like a very appetizing idea. My guy and I buy all sorts of street food like
isaw
,
kwek-kwek
, and fish balls and eat to our hearts' content, picnic-style. - Ivy, 25, software tester
My boyfriend and I love hanging out at specialty store Hobbes and Landes. They have an area where you can play board games for free! Not only is this a super cheap way to pass the time, we also get to bring out each other's competitive side. - Beam, 23, editorial assistant
Photos by Dyan Zarzuela of SPOT.ph
[nextpage]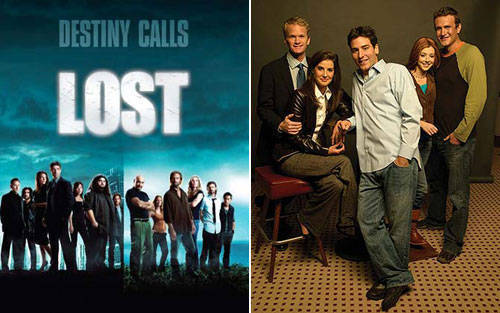 As a marketing person, I often get coupons and gift certificates to restaurants from my clients. We use those when we're trying to save. Luckily, my humble girlfriend doesn't object to using coupons on dates! - Alvin, 24, owner, Viral IT Advertising
When we're on low budget, we head to a mall food court to eat. Since we're adventurous with food, we always make it a point to order different dishes. That way we can mix and match our meals! And that way, if her food's not good, she can have mine. Because of our food court trips, we discovered World Chicken, where you can have three dishes in one meal.
Sulit!
- Kelvin, 31, senior web and graphic designer
When my boyfriend and I don't have budget for a date, we usually go to the
palengke
to buy ingredients for our favorite dish, cook at home, then go to a park and have our very own picnic! Either that or we stay indoors for a movie marathon after cooking. - Jen, 23, PR writer
Once a season of our favorite TV show ends, my guy and I head to Greenhills or St. Francis Square to get a DVD of the complete season. We set aside an entire weekend to watch the season from start to finish and stock up on chips and soft drinks to keep us nourished from Saturday to Sunday! - Crisha, 26, IT consultant
Since my boyfriend and I are into the be-fit-and-fab track this year, we've decided to do our regular jogging around the UP Oval instead of going to the gym—way better than using the treadmill because of the scenery around campus, and of course, we get to save more dough! - Jamie, 23, creative/marketing head
My girlfriend and I can spend whole afternoons at the Sunken Garden in UP just chatting, singing, people-watching, and reminiscing about our college days. And then we go for some street food! - Gelo, 23, staff writer
Lost courtesy of ABC
How I Met Your Mother courtesy of CBS
[nextpage]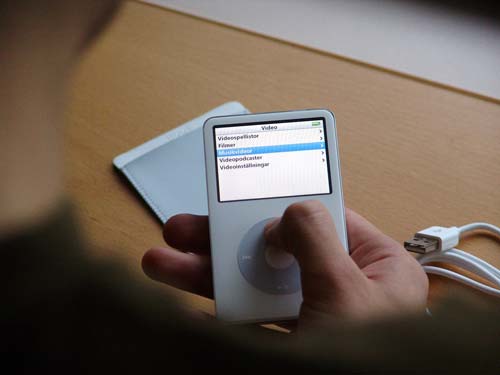 Being broke doesn't stop me and my guy from going to the mall. We hang out at the mall, people-watch, and laugh at the posers. That's enough to entertain us!
- Ivy, 25, software tester
My suggestion? Go on a jeepney road trip with your guy. Hop on a jeepney that takes you on a route you've never been on before and enjoy seeing new places. It's just like a road trip, and you won't have to pay for gas. Haha! - Jen, 23, PR writer
Advice to all men: you should really know how to cook! When you're trying to save, you can join your girlfriend's family for dinner at their house. Help out in the kitchen and show off your cooking skills. In my case, I impressed my father-in-law! - Kelvin, 31, senior web and graphic designer
I'm a big music geek. I create a playlist in my iPod of songs I think my girl would love. I pick her up, turn on the music, and we drive around just talking about nothing and everything. - Richard, 31, marketing manager
FHM.com.ph also lists
some ways you can spend less with your beau
, such as using cash instead of credit cards when you're out on a date or availing of airline promos so you can book your vacations on the cheap. As an added perk, Cebu Pacific also offers Go-lite rates, which gives you 20 percent off on your airfare when you forego the check-in luggage.
What about you? Do you have any clever budget date tips to share? Post them as comments here!
Photo source
Continue reading below ↓
Recommended Videos