Kim, 31 with husband Moji, 31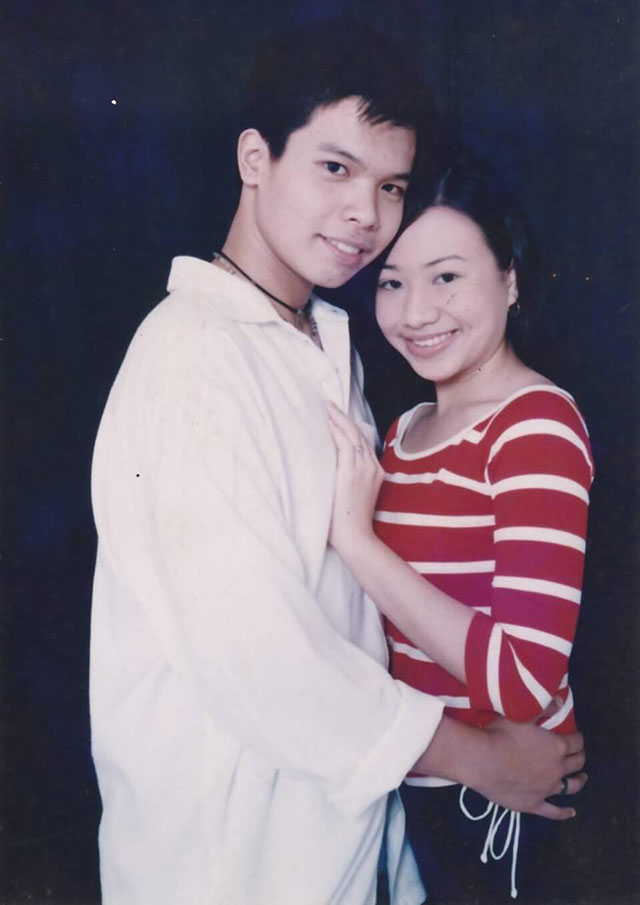 First dated in her third year in high school, now married for one month
My barkada and I joined our parish church's choir to fulfill our school's community service requirement. We joined the 6am choir since one of my mates already had close ties with the group. Now, what 15-year-old kid would wake up early on a Sunday to sing in a church choir? Apparently, my now-hubby. He was a big reason why I stayed with the choir while the rest of my mates moved on.
Continue reading below ↓
Recommended Videos
He first professed his love at a choir event three months after we first met ("I think I'm in love with you," he said); we put a label on it three months later (he said "I'm yours" and I replied "Ako rin.")
He popped the question on our 14th anniversary as a couple in November 15, 2015, and we got married on our 15th anniversary a year later on November 15, 2016.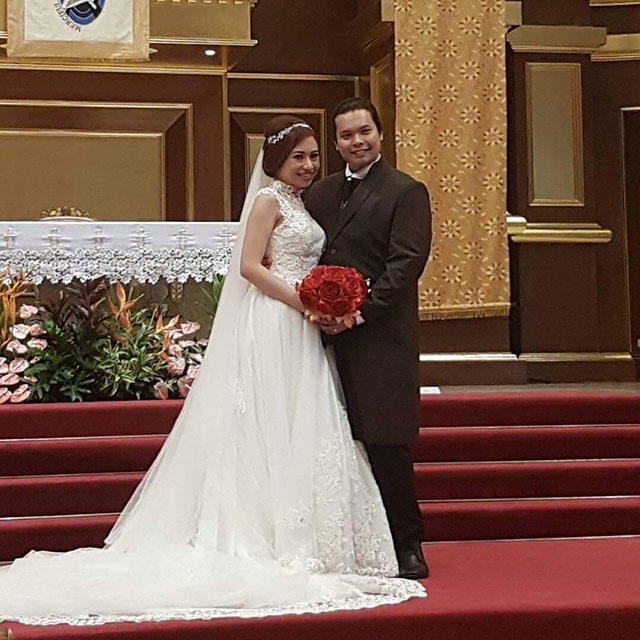 We've celebrated all 181 monthsaries so far any way we could, be it a simple greeting and dinner, a movie, or whatever we could think of to commemorate another month of being together.
We're now on our honeymoon in Australia, and it's the first time we're truly alone together, away from family and most friends. Getting lost and going on adventures together is probably what we want to do for the rest of our lives.
***
Stephanie, 31 with husband Yayay, 31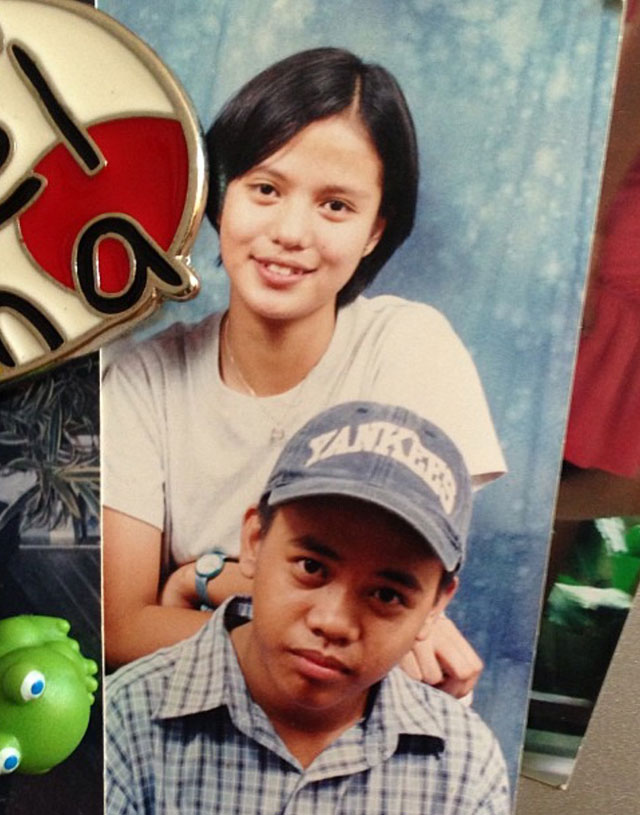 First dated in their fourth year in high school, now married for almost two years
We got together at 16 years old. Yay and I were both high school seniors when we became a couple. My dad was very strict—only my mom and sister knew back then that I already had a boyfriend. I only told my father that I had a suitor when Yay was already working. In fact, it was only on our wedding day that my dad found out that Yay and I have been together since high school!
Even if we took up different interests and spent time with other friends, Yay and I have never broken up. We even ended up working in the same company for several years. Nevertheless, I don't feel like we missed out on anything. We grew up together, and he knows me better than anyone else. We only joke around that had we broken up, we wouldn't know how to date because we've only ever dated each other. But I really wouldn't have it any other way.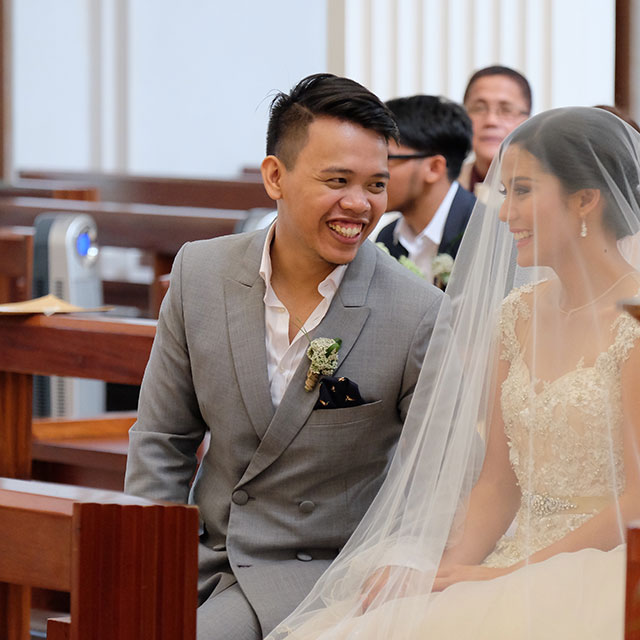 Now, we're almost two years married, and we're expecting the best gift ever—our little girl—this December.
***
Aleine, 28 with husband Anjo, 28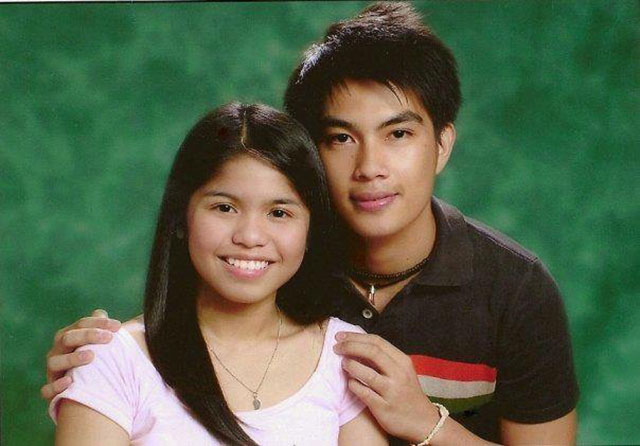 First dated in their fourth year in high school, now married for three years
Anjo was a new student when we met in our first year in high school, an instant heartthrob for his good looks and charm. By our second year, I started noticing him, but because he wasn't the typical handsome "chickboy" type who would hit on every girl and I was the geeky type, he didn't pay any attention to me. We eventually developed feelings for each other, and on Valentine's Day of senior year, he told me he liked me, too.
We broke up in 2011 when my work got between us, but barely a year passed before we got back together. In April 2013, we found out I was pregnant. In June 2013, we tied the knot. We now have a three-year-old boy.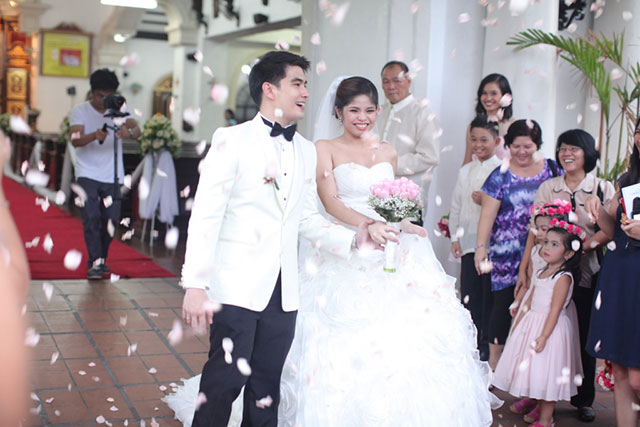 Anjo and I have a certain connection that we only felt with each other. We've tried dating other people, and we still ended up wanting to be with each other.
Our relationship is not perfect and our journey together was not easy. But in times of trial, I always remember our first kilig moments as high school sweethearts and remind myself that, "Hey, this was the first person who held your hand and never let go of it until now."
***
Neneng, 29 with husband Totek, 29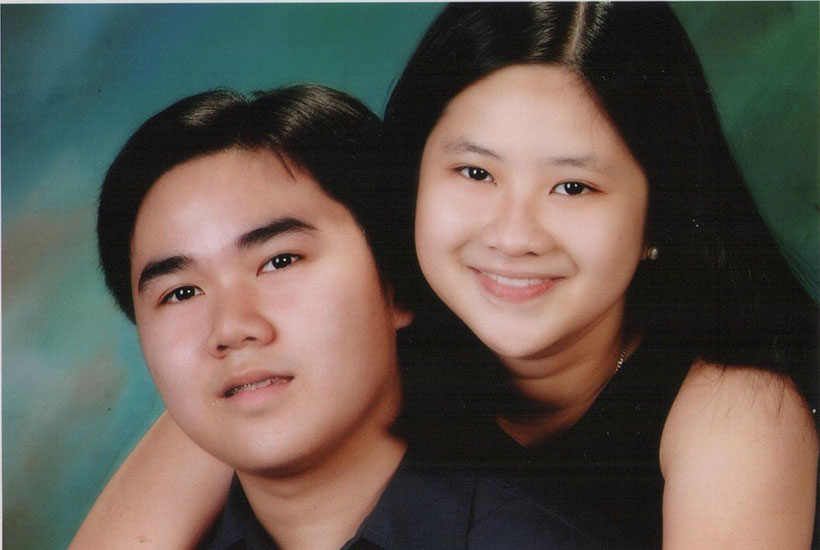 First dated in their third year in high school, now married for three years
We've been batchmates since nursery, but I only knew him when we became classmates in the third grade. He became my crush then. We'd keep teasing each other all the way up to the sixth grade when we were both involved in the student government. I remember him writing me a note during one of our leadership training workshops, telling me that he knew I had a crush on him.
Fast forward to our third year in high school, we were classmates again and we got to know each other better. We became a couple and then proceeded to do everything together: we went to the same college, took up the same degree, took and passed the board exams at the same time, migrated to a different country together, even worked in the same company at one time.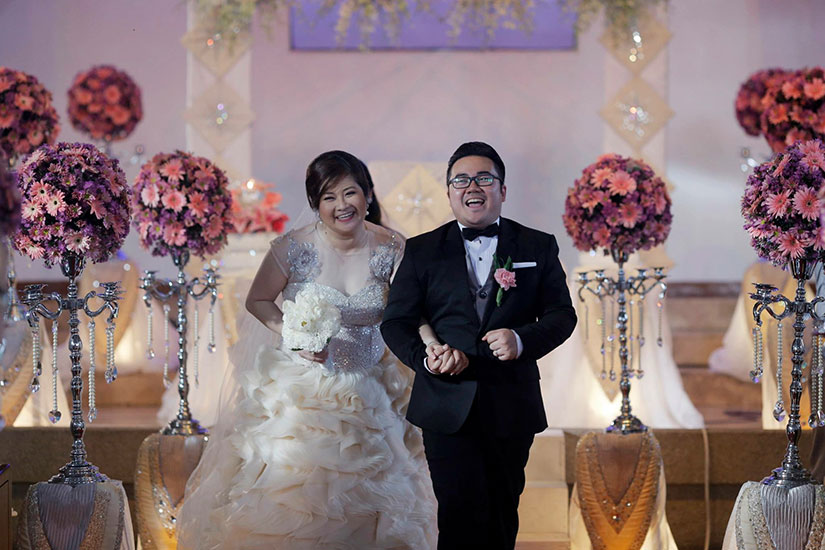 On our tenth year as a couple in 2012, he asked me to marry him while I was cleaning the fridge dressed in a daster. A year later, we got married. A year after that, I got pregnant. In March 2015, we had a baby boy.
Marrying your high school sweetheart has its highs and lows. The thing I'm most grateful for is that we became the best of best friends, so even when all seems lost, love remains.
***
Lai, 30 with husband Nath, 31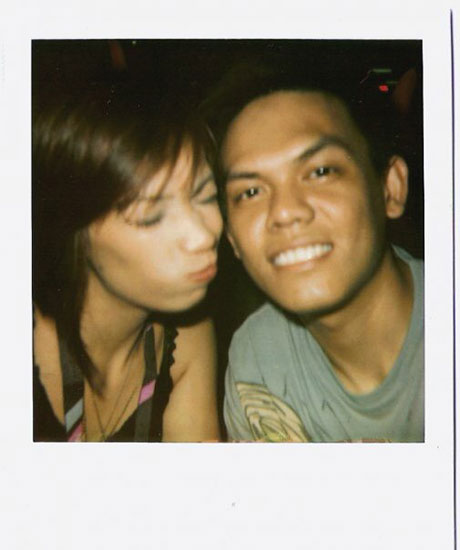 First dated in their second year in high school, now married for four years
My husband and I met when we were put in the same class on our sophomore year. He was very outspoken and I was the quiet type—we were definitely opposites! We were together for 12 years before tying the knot.
We've been through everything together—finding our way through college, soul-searching and finally having the courage to pursue both our dreams, and now having our first child—and this is the kind of growth in a relationship that you get from years of being an 'us.'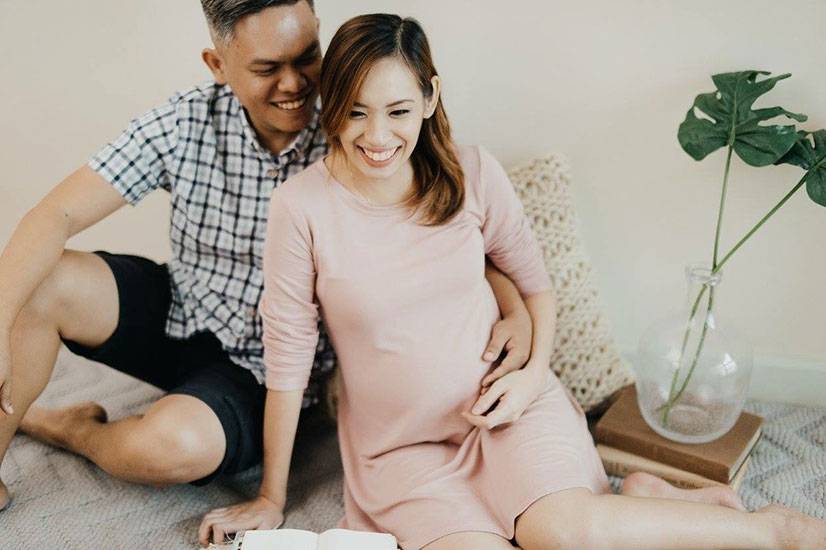 The best things about marrying your childhood sweetheart? Going through a lot growing up together, knowing everything about each other as you both mature, having shared experiences, having a familiar person next to you all throughout your life, and just basically having your constant—to love and to cherish from the start till, well, death do us part.
***
Jamie, 32 with husband Brian, 32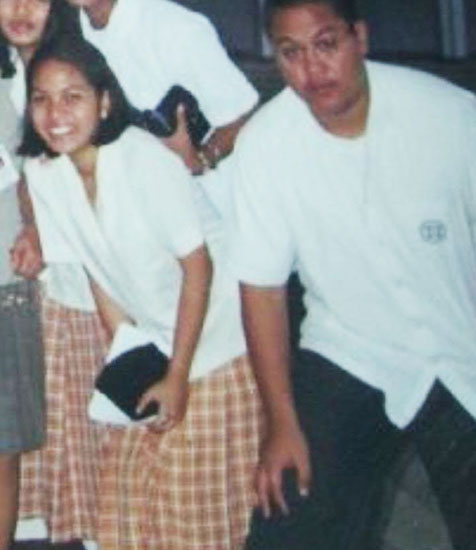 First dated in their fourth year in high school, now married for six years
We met when we were 13-year-old freshmen, but we had different ideas on what we wanted to do in high school. I wanted to party, while Brian wanted a girlfriend. So when he gave me the cheesiest love letter and asked through a friend if I would meet him somewhere in the school grounds, I turned him down.
It was awkward from then on. We couldn't get near each other without getting teased. By senior year, I guess he decided to just roll with the teasing and asked me out. We became a couple the summer before college.
We left for college together and we worked away from home after graduation. We came home to Davao City in 2009, he proposed that same year, and we got married the following year. We now have two children and another one on the way.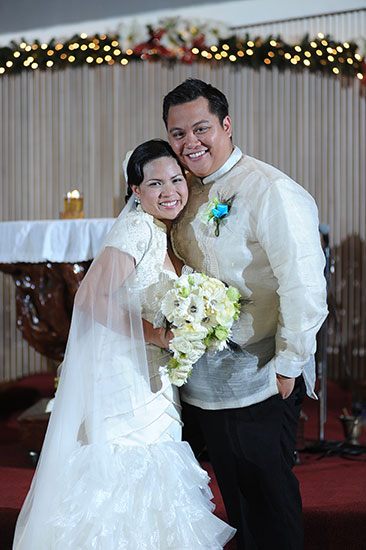 The only thing that tops growing up together is growing old together. People ask if it isn't boring being stuck to one person for a long time, and I don't know how that feels—because I've been with an impulsive 16-year-old, a driven 20-year-old, and a responsible and mature 32-year-old. We may not have an exciting rollercoaster love story, but seeing the home we've built today, we still get goosebumps recalling the things we've done together in 15 years.
***
Trina, 34 with husband Derek, 34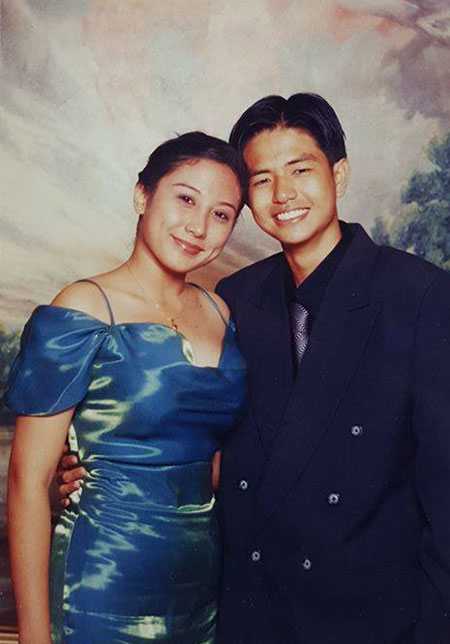 First dated in their third year in high school, now married for nine years
Derek and I were kids when we first met, so we were already friends by the time we became high school sweethearts. We didn't go through the usual courtship stage because we already knew each other.
College was an eye-opener. We saw how the world was much bigger than high school. We broke up for a brief period, but couldn't stand not being friends. We rebuilt our friendship first, and eventually became boyfriend-girlfriend again.
We got engaged in our mid-twenties. We had a lot of arguments during this period; we realized that while we shared the same values, we were still two very different people. But we loved each other and made the commitment to make things work. We tied the knot in 2007.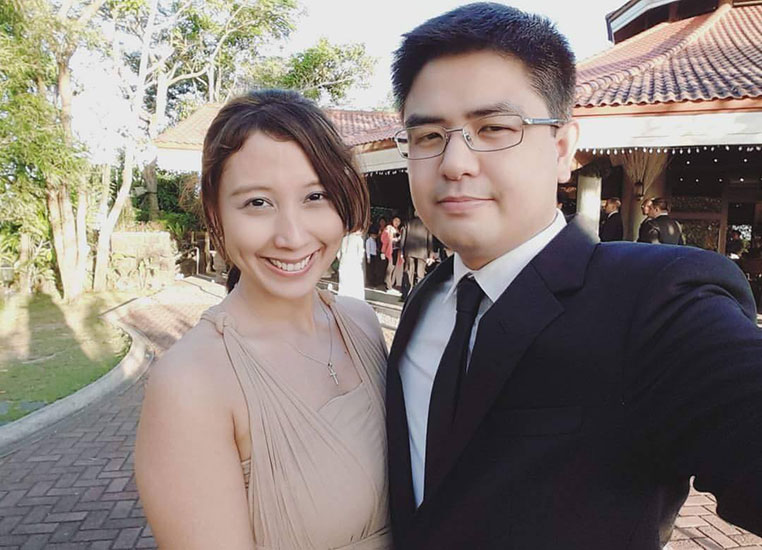 Some of our friends think we live some sort of fairy tale, us happily married and now with two children. This isn't the case. Like any other relationship, ours has undergone many challenges. Marrying your high school sweetheart does not make you immune from problems.
Staying in a long-term relationship never made us feel held back from individual growth. On the contrary, we believe we've achieved more and continue to discover who we really are because of the support we enjoy from each other.
***
Donna, 40 with husband Patrick, 41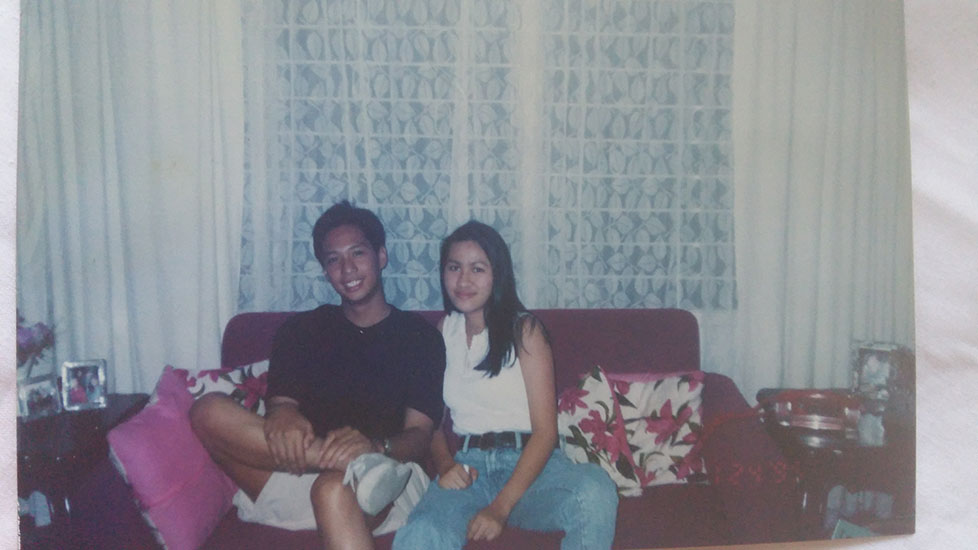 First dated in her third year in high school, now married for 15 years
We met through our best friends in 1993. His best friend was my best friend's boyfriend, and they thought of pairing us up for prom. He started courting me after prom, and we became a couple four months later. (Our best friends broke up soon after, though!)
We broke up for about a year after four years of being together. We were in college then and we dated other people, but he came back and we've been together since.
Our bond is very strong because we grew up together. We've been through great times and hard times and we're each other's best friend. It takes dedication and courage to choose to stick it out with just one person. It would've been easier to give up and move on to another person.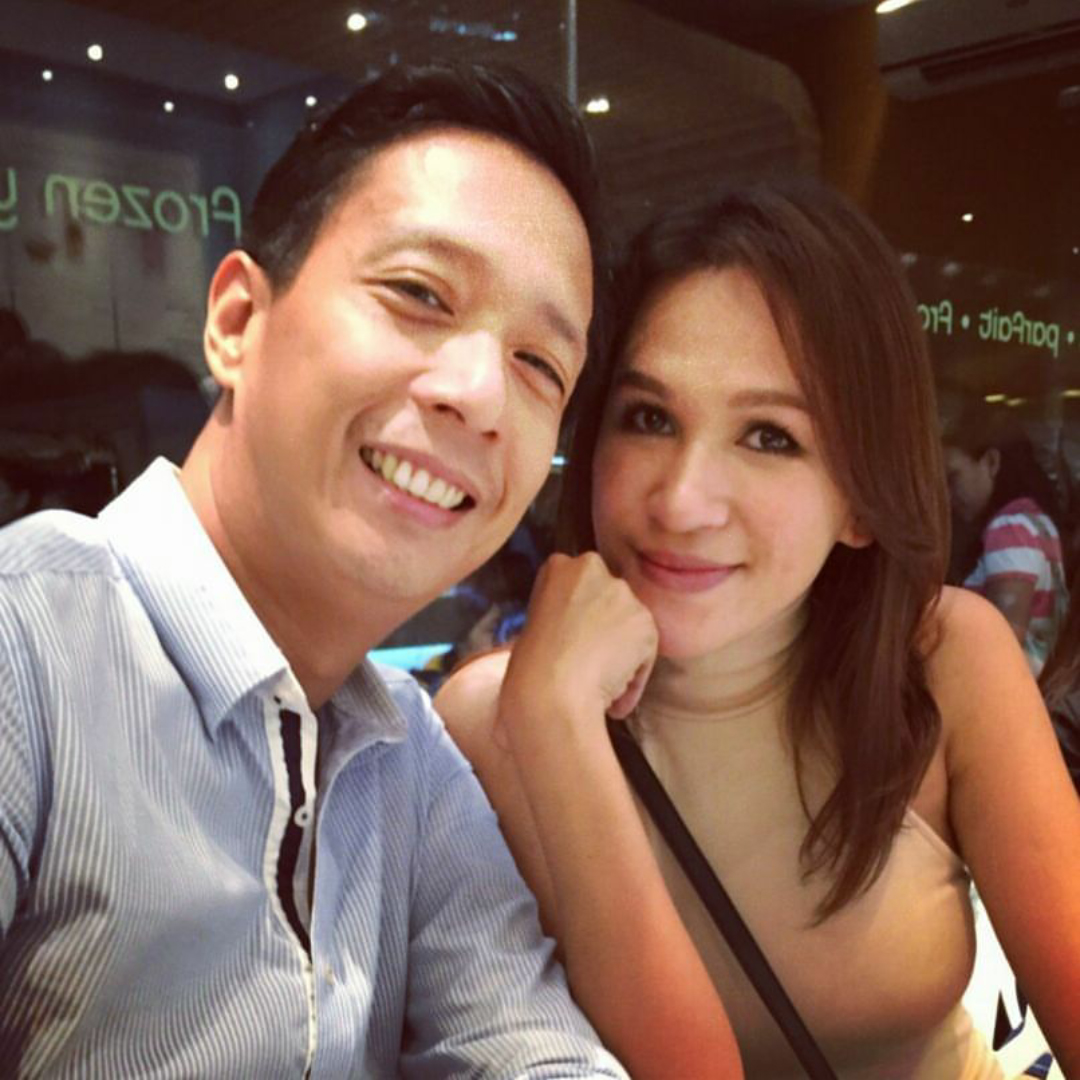 I've always gone by gut feel. There wasn't any hesitation on my part to say yes to him when he asked me out, when he asked me to be his girlfriend, and again when he asked me to marry him. I didn't know that he was The One and I never had fantasies about my wedding or who I would marry. I just went with the flow and what felt right and good, and to this day, I have no regrets.
***
Liza, 45 with husband Nikko, 46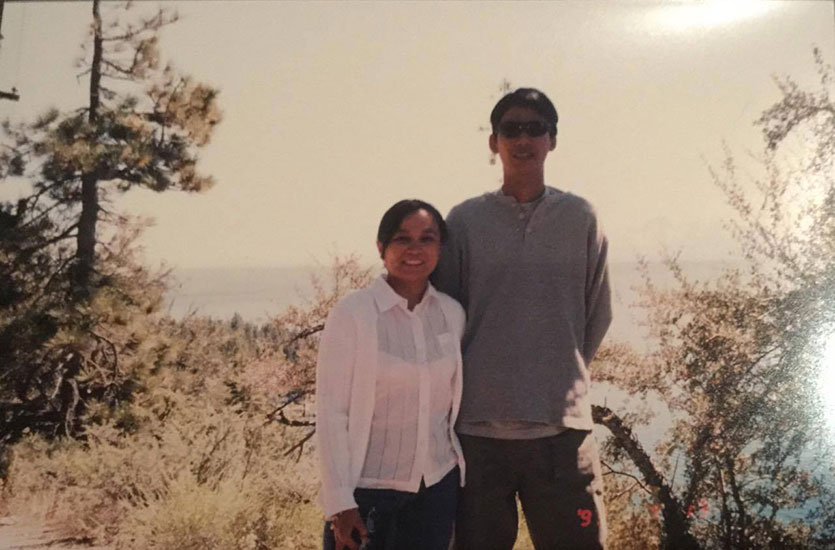 First dated right after their fourth year in high school, now married 23 years
He started flirting with me last quarter of senior year, and we formally became a couple shortly after college started. A year later, I got pregnant. When we got married on our sixth anniversary as boyfriend and girlfriend, our son was our ring bearer.
Getting married at 22 was tough because who we were and who we wanted to be were still fluid and ever-changing. There were opportunities that we had to forego for each other, careers that had to be diverted or set aside. I wanted to be the next Cherie Gil, kontrabida extraordinaire; he wanted to own an auto repair shop and the thought of all that dirty grease made my skin crawl. Instead, we chose each other and chose our children, and essentially grew up together.
A marriage is only as strong as how much each is willing to sacrifice for the other. My husband dreams of coming home to a clutter-free house, and every day he sets that dream aside and hugs his wife who can't bring herself to throw anything away. It's that daily surrendering of self that binds us stronger each day.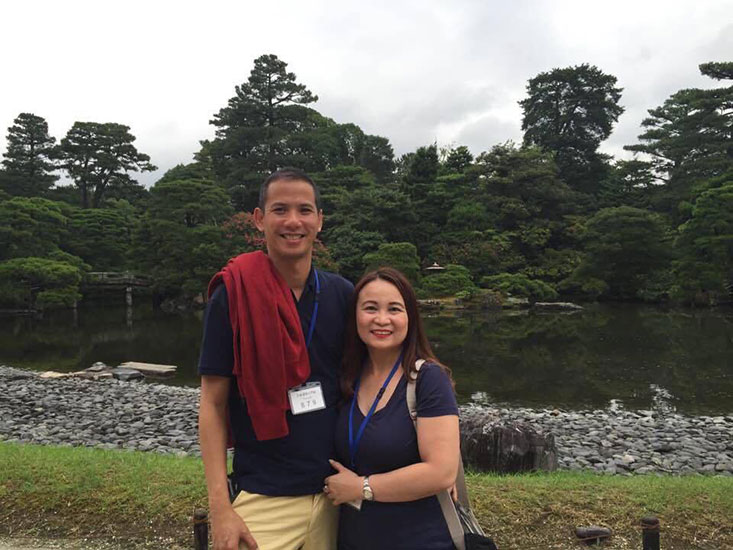 I have been with Nikko for two-thirds of my life. There is almost nothing about him I don't know and not having any secrets from each other is part of what makes us so strong. Twenty-nine years as a couple and I'm still falling in love with him every day.
***
Cathy, 49 with husband Gerry, 50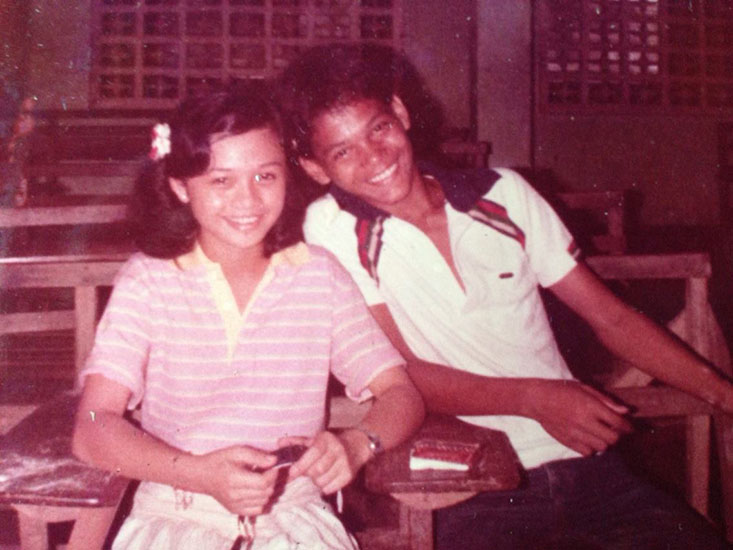 First dated in their second year in high school, now married for 30 years
He was the boy next door, but we were only introduced to each other during our second year in high school. He started courting me after we became dance partners at our school's foundation day celebration. We had a love affair that was not accepted by my family—not only because of differences in social status, but because we were young and my family was very conservative.
I was sent to the US for college and to be separated from him. While I was away, I did not date anyone else, but he did. However, all his relationships failed because he would always look for me in the girls he dated.
When I returned after almost three years in the US, that was the time of the EDSA Revolution. For fear that I might be sent to the US again, he asked me to marry him. We got married in a civil ceremony but we were the only ones who knew about it.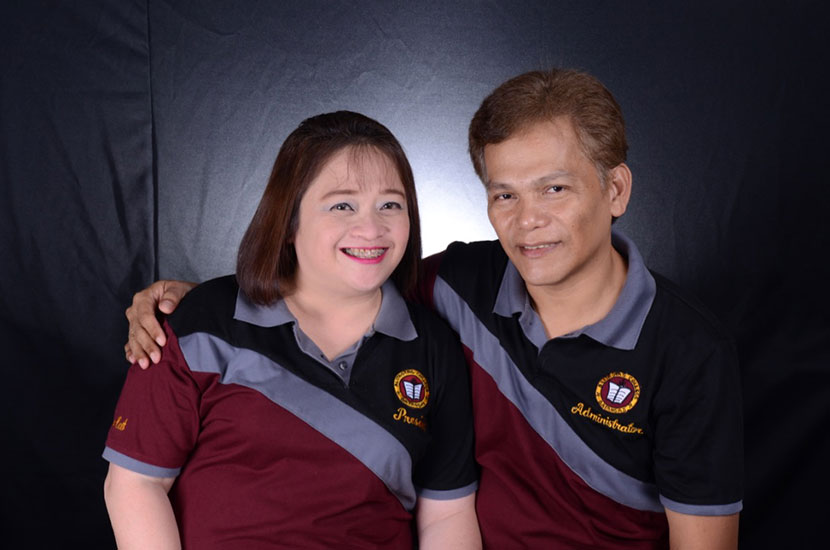 Since our marriage started as a secret, we grew up cultivating our own identities and not preventing each other from individual growth—and we continue to do so today. The best thing about being married to him is that we grew up together, so we share a lot of things: common friends, good and bad memories, and values that help keep our relationship healthy to this day.