No girl wants to be the victim of a love triangle or a breakup—especially if it's courtesy of a third party. Whether you've just hooked up with your guy or been with him for years, all coupled-up Cosmo chicks agree on one thing: Cheating has no place in your relationship—or anyone else's, for that matter. You don't want your man to stray, and if there's an actual agaw-proof manual out there, you'd have it in your hands.
Why do people cheat in the first place? Cheating, says Nancy Pina, author of The Right Relationship Can Happen: How To Create Relationship Success, is a symptom of a relationship's underlying problems. And although it may just be an issue indicator, infidelity is physical and emotional betrayal, making it one of the hardest and most traumatic blows to any relationship. The good news is, it's all about prevention—no need to be praning. Start by following this checklist to finally put your "Will he cheat on me?" questions to rest.
Continue reading below ↓
Recommended Videos
Agaw-Proof Action: As in Thelma's experience, you can make your man agaw-proof by strengthening and affirming his sense of self—who he is, his identity. "Feed your man where he's famished—emotionally," says Alexandra Penney, author of How to Keep Your Man Monogamous. Take time to know what he's really looking for, find out what he values. Adds Penney: "Ask him and also watch carefully what kinds of reward—or—deprivation he responds to."
Know His Business  
"I'm really not sure what my boyfriend does—it's too technical, e. Basta his job involves a lot of marketing," says Gia, 24, a grad student, about her guy Eric's work. Not good. One tactic to keep your man agaw-proof is to know all about what he does for a living: the kind of job he has, the work environment he's in, and the many other possibilities involved in his line of work. Why? The office, relationship experts say, is a venue conducive to cheating. It's where you spend at least eight hours of your day exposed to, teamed up, or partnered with colleagues who work closely with you and to whom you vent out work-related and personal issues.
 All that mental stimulation, emotional highs and lows, and an "It's us against them" kind of atmosphere can fuel ten sion, bonding, and romance between two coworkers.
Agaw-Proof Action: Be interested in his job. Do your own research about his line of work via the Internet, books, or friends in the same industry. Only then will you really know what's really going on—like whether it's plausible that he's actually pulling an office all-nighter on a Friday night or spending the whole day doing field inspections in Laguna. "I know that my guy James' company discourages overtime work," shares Gemma, 26, a nurse, "so it'd be kind of off if he suddenly starts spending late weeknights at the office."
[nextpage]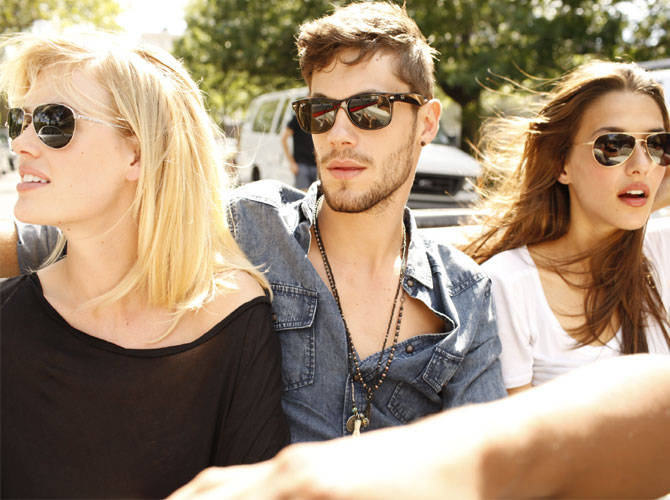 Rock The Boat   
Keep him from straying by being fun and fearless. This means being unafraid to speak up about any issue or problem—even though you know it may cause some temporary tampuhan moments between the two of you. Address your feelings of dissatisfaction as they arise, instead of suppressing negative issues, advises Pina. "Many people are fearful of rocking the boat in a relationship or marriage and push feelings of discontent below the surface."
Agaw-Proof Action: Feeling neglected for the past two weeks? In your own malambing way, speak up and say so. The sooner you tell him, the faster you both can work out the kinks and come up with a solution. Otherwise, the temptation to turn to other people just becomes stronger.
Remember, it doesn't matter if it takes weeks or months—as long as you're working on it bit by bit. "Because he's so stressed with a major project at work, we haven't done the deed for a whole month now," confides Sam, 28, a marketing officer.
"It really bothered me, so I told him that we had to do something about our sex life ASAP. Turns out he was bothered, too! Now, medyo buhay na uli 'yung aming bedroom relationship!" 
Loosen Your Nakakasakal Grip  
Go ahead, let go of that tight leash you have on your guy. Possessiveness is just plain uncool and unbecoming. In the long run, it may drive your man to look the other way. Do you "require" your guy to text every time he goes somewhere, ask for a detailed "report" of his day, or freak out every time you see him glance at the chick who just walked by? Shane, 23, a call center agent, grills her beau Jay, 31 about everything—from his schedule to his gimik mates. "It makes me feel like she doesn't trust me—and that she never will," confides Jay. "Aminado ako, I can't help but think na sana, makahanap ako ng someone who trusts and understands me more."
Agaw-Proof Action: "Be aware of each other's emotional needs and learn to fulfill them," advises Willard F. Harley Jr., author of His Needs, Her Needs: Building an Affair-Proof Marriage. Sometimes, a guy needs to know that he's simply free to unwind on his own or with his friends—his way.
[nextpage]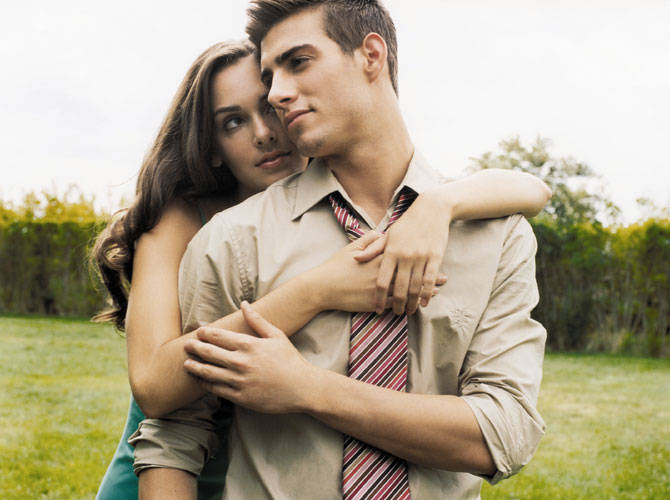 Mark Your Territory  
Be visible, be very visible. In your guy's world, that is. Keep your guy agaw-free by reminding the world that he's yours. Just do it subtly and with loads of class.
Agaw-Proof Action: Start by dropping the mahiyain MO and kapalpakan fears. Instead, give the people he's frequently exposed to the chance to experience your witty, engaging, and very attractive company. Fiona, 24, a telecom officer, for example, drops by her boyfriend Dan's office at least once a week—even if it's an hour away from her workplace. "I make lunch dates him, and I'm a willing 'plus one' when he invites me to their outing or Christmas party, " she reveals. This way, she not only gains a new set of friends and widens her network, she also lets Dan's coworkers see for themselves what a catch she truly is.
 Ditch the C-word in an LQ
That means "C"—as in Cheating. A surefire tip to keep him from grazing other pastures? Don't use cheating as an emotional weapon during a fight.
Agaw-Proof Action: Never threaten to cheat on him—even when you're both in the middle of a huge, heated quarrel. Beth, 26, an entrepreneur, shares: "We've gone through shouting matches and marathon 'cold wars'—normal naman 'yun for couples, 'di ba? But kahit super galit na kami, it's a no-no for us to say na maghahanap kami ng iba!" It's crucial that you're both assured of a steady faithfulness—even through the challenging times.
Remember that cheating doesn't just apply to your man, but also to you. Only by being trustworthy yourself will you both develop an honest and super solid relationship.