Every Disney princess' look is iconic. For Jasmine, it's her off-shoulder top paired with low-rise turquoise harem pants—with her belly button exposed. 
But that was 1992. In 2019, Princess Jasmine's wardrobe is more connected to her story, prioritizing regality over sexuality.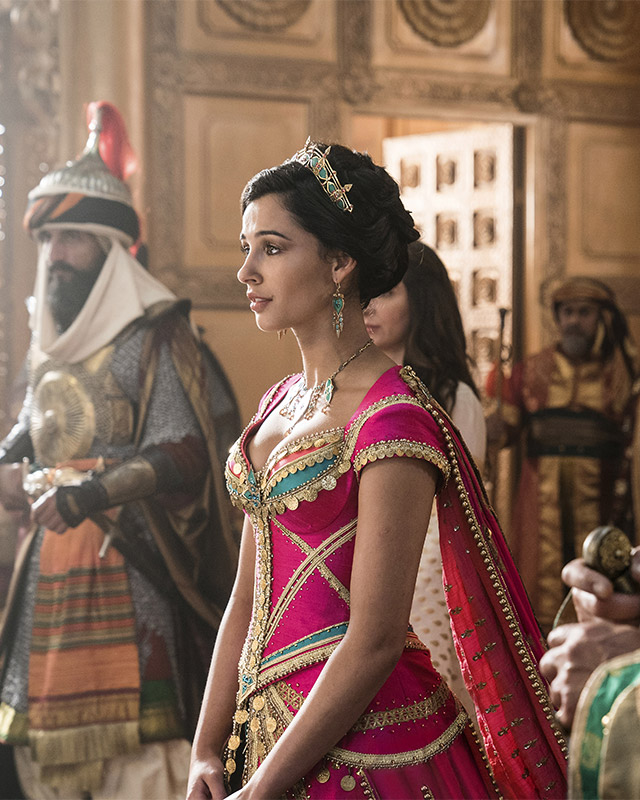 The film's costume designer, Michael Wilkinson, told Entertainment Weekly, "The main conversation is structure versus freedom that I think is obviously is the metaphor for her journey as a character. If she's wearing something that's structured and beautiful, it can't just be the sake of it looking great, it needs to be connected to the story."
Continue reading below ↓
Recommended Videos
Portrayed by Naomi Scott, Jasmine has 10 different outfits in the live-action film. If you notice, in scenes where Jasmine is burdened by her sense of responsibility, her wardrobe is more restrictive; in contrast, for scenes where she feels more herself, her outfits are more free-flowing. Still, they made sure to add hints of turquoise in all her outfits until the iconic look was revealed.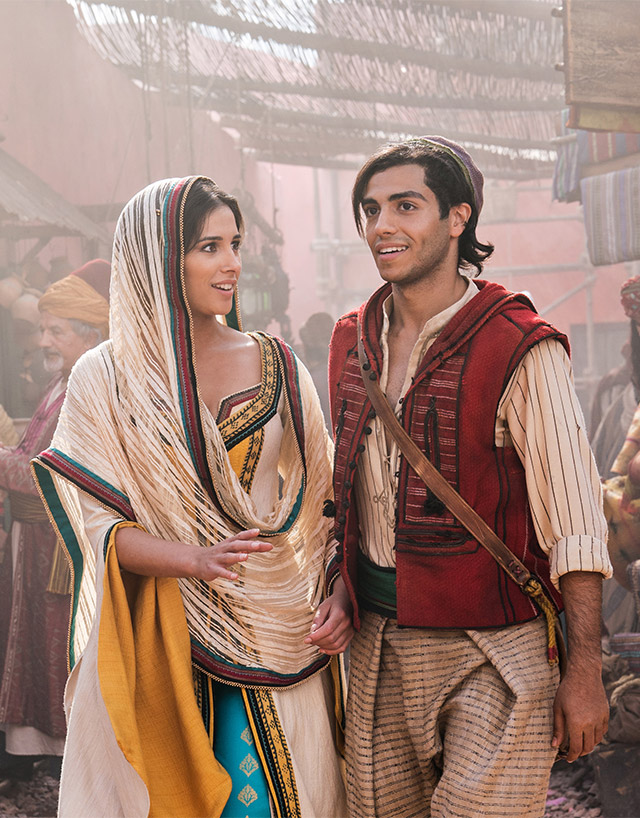 Not showing as much skin was a conscious effort: "We wanted to, of course, refer to the iconic image from the animated film but within the context of the world we were creating around Jasmine."
It's also the same reason why Aladdin, played by Mena Massoud, is also more covered than his animated counterpart: "We thought having so much skin showing on Aladdin for the whole film would be quite distracting on a human actor as opposed to a cartoon character." Wilkinson called Aladdin's 1992 look "wildly impractical."
He wanted to give Aladdin an outfit with more "swagger," something that would accurately reflect his witty and charismatic nature. 
Follow Ysa on Instagram.