It was only last month that Kendall Jenner got caught in a social media backlash over her ill-advised Pepsi advertisement, which saw her co-opting protest and the #BlackLivesMatter movement into something that can be resolved by a white woman handing soda to the police. So, you know, not great.
And now, it appears the 21-year-old model has become the center of another racial controversy, as she fronts of Vogue India's 10th anniversary issue.
While the likes of, oh let's see, Priyanka Chopra (voted the second most beautiful woman in the world no less), Aishwarya Rai, actress Freida Pinto, Deepika Padukone, or Nargis Fakhri (to mention but a few names) might have made more sense as the face of the magazine celebrating its anniversary by celebrating Indian culture, the editors instead chose the white American supermodel to appear on the cover, along with the headline "Indian Affair."
On Tuesday, the magazine posted an image to Instagram announcing its new cover, and received backlash from users who said the publication appears to have missed out on the "perfect occasion to celebrate Indian women's beauty and culture."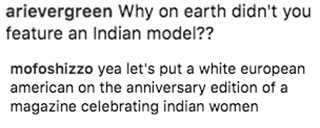 Instagram user Sabrina Martinez spoke to CNN about the matter, revealing her sentiments about the insensitive cover: "Yes, it's pretty, but we're not celebrating white/European beauty standards... we're trying to celebrate Indian women of color," she wrote on Instagram. And she told the news outlet: "It says that's the beauty standard, it says that you can't be the epitome of beauty if you're not white."
"Even this magazine that's supposed to be celebrating another culture, another type of beauty is not recognizing even what it's supposed to be standing for," she added.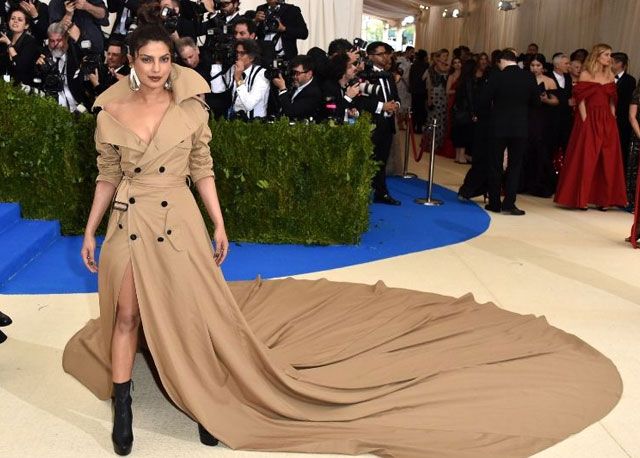 The news comes days after Priyanka Chopra admitted to using whitening creams when she was younger. "I had a lot of self-esteem issues. I was very conscious of the color of my skin," she told Glamour.
"When I was an actor, around my early 20s, I did a commercial for a skin-lightening cream. I was playing that girl with insecurities. And when I saw it, I was like, 'Oh shit. What did I do?' And I started talking about being proud of the way I looked. I actually really like my skin tone," she added.
While the pages inside the magazine do feature the likes of Bollywood actors Sushant Singh Rajput and Hong Kong-born Katrina Kaif, the decision to choose Kendall for a cover is unfortunate. The fact is, in order to celebrate diversity, people need to see it consistently and champion it on every platform available. The verdict? Must do better.
***
This article originally appeared on ElleUK.com. Minor edits have been made by the Cosmo.ph editors.