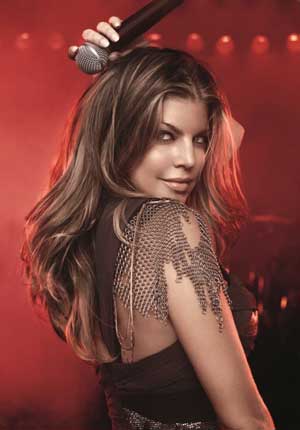 Thousands of Filipino fans gathered at the SM Mall Of Asia concert grounds last week, October 25, for the Black Eyed Peas concert. Cosmo was there to witness the pop group perform all their hits and keep the audience dancing and singing all night.

The concert had a lot of memorable moments, although Fergie's many wardrobe changes were among the highlights for female fans. One of the outfits that arguably drew the most delighted oohs and sighs was her hot pink mini dress that had tiny lights on it—she even asked (sang, actually) that the crew turn out the lights so everyone can see her dress twinkling, before she launched into her solo single "Big Girls Don't Cry."

Fergie definitely stole the show, and while we can't really emulate her stage style in our everyday wardrobe, we can, however, actually let some of that concert queen vibe rub off on us with a spritz of her latest scent, Outspoken Intense (P999), which became available through Avon ladies only yesterday, November 1. Concert goers already got the chance to sample the new fragrance at the Fergie Outspoken Intense booths within the concert grounds.

"I had so much fun developing and launching my first fragrance with Avon," says Fergie, "So for my second fragrance, I really wanted to add a little more edge. Outspoken Intense is a provocative blend of sexy confidence and daring femininity that captures the thrill and excitement of being center stage. You feel an instant electrifying rush."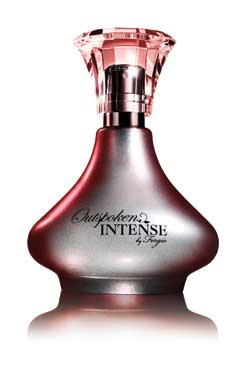 Outspoken Intense by Fergie is a provocative follow-up to the original Outspoken, which was released last year. This head-turning new floral fruity fragrance gives you that extra boost of confidence and sexiness to face each day with an added spring to your step.

"I've always known I wanted to do a lot of great things and creating a fragrance is one of them. When I developed this fragrance, I really wanted women to feel strong, confident, and not be afraid to be themselves. As women, it is important that we stay true to ourselves and our beliefs. And not only say like we mean it, but take center stage and command it," says Fergie.

Hint: It would make a great Christmas present, especially for Fergie and Black Eyed Peas fans!


Contact the Avon Customer Hotline at 8642900 or visit www.avon.com.ph to find out how to get in touch with an Avon representative.
ADVERTISMENT - CONTINUE READING BELOW ↓