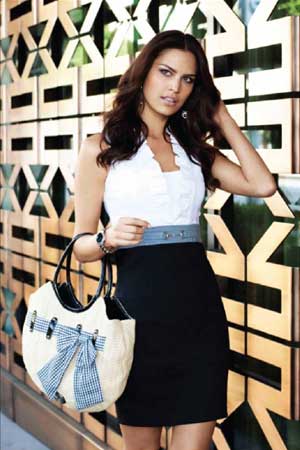 Tired of visiting different stores to find trendy accents for your day-to-day garb? Women's apparel brand XOXO is giving you more ways to express your style personality as it opens a new line, XOXO Accessories, in Manila.

Drawing inspiration from the theme Hugs and Kisses glitz and glam, XOXO Accessories brings you even more style options, with its range of bags, wallets, belts, jewelry, watches, hair ornaments, wraps, and more--perfect for style-savvy college chicks and working gals! Chic up your outfit with the store's bright and playful picks and grab-worthy pieces, all done in fashion-forward and cutting-edge trends.

Launch the gallery now to see the items included in their summer cruise/pre-fall 2012 collection!
2062
ADVERTISMENT - CONTINUE READING BELOW ↓