The bumper-to-bumper situation in EDSA, an armpit near your face in the MRT, a long, sweltering walk from the PUV station to the office…Sound familiar? Yep, commuting in the city is a bitch.
To make your day bearable, here are smart and chic options that will help you stay cool and comfy while in transit. 
1. Roomy bag. An open-top tote may look trendy and convenient, but it's not a commuter bag. When you can easily fish your wallet out from the bottom, you're making pickpockets' lives easier. Protect your valuables and get a bag with zip top closure. So yeah, that LV Neverfull needs to be in its dust bag for now.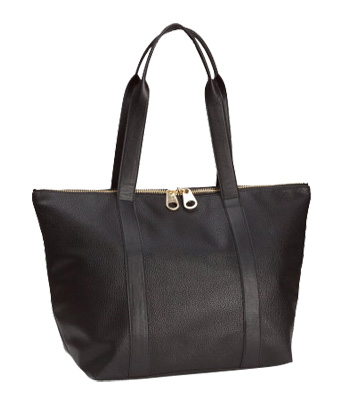 Shopper bag, P1,490, H&M
Continue reading below ↓
Recommended Videos
2. Button-down shirt. Swap your usual button-down for something in a breathable linen or light chambray fabric. The good thing about wearing this en route is that you can unbutton the collar and roll up the sleeves when it's hot, and put yourself back together as soon as your cubicle is in sight.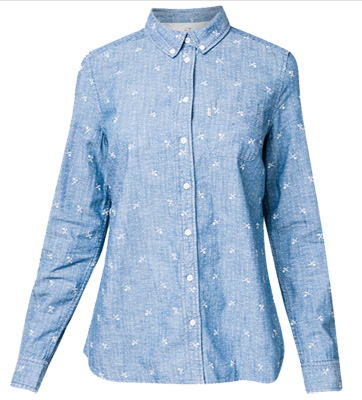 Button down, P2,499.50, Levi's
3. Midi skirt. Pants just don't seem like a good idea when taking the train or bus on a hot day. But you don't want a Marilyn Monroe moment either when you get on or off the vehicle. So go for a longer, A-line skirt instead.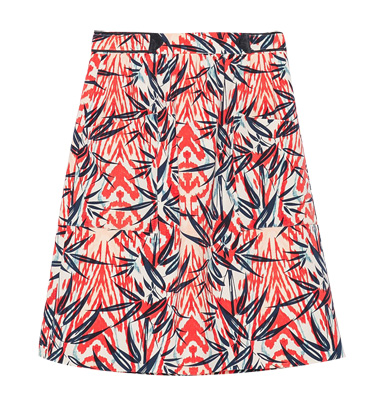 Printed skirt, P2,595, Zara
4. Closed-toe flats. Women who are dyosas in disguise can withstand wearing heels on their journey. For us mere mortals, a flat pair is the perfect travel shoe. But before you leave the house in your strappy or thong sandals, think about the time when someone accidentally stepped on your bare toes and you had to keep yourself from cursing in pain inside the MRT. Not pretty. Switch to ballet flats with sturdy toecaps, instead of those with flimsy, cotton ones. Or pull off a cool-girl style and match some sporty slip-ons with your pa-girl outfit.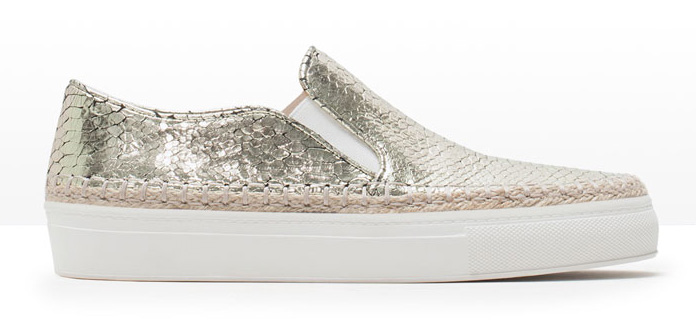 Gold leather slip-ons, P3,995, Zara
5. Sunglasses. Sunnies are relatively commuter-friendly—you just wear 'em and go. If you travel by taxi or bus, you're never without your pair as it blocks the morning rays and helps you catch a quick shuteye on the way. Throw on retro round-frames with a tortoiseshell print for a funky look.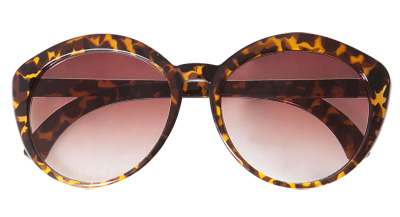 Retro glasses, P795, Stradivarius
6. Rain gear. Just when you think it will be sunny all week, it rains. A gloomy day and a drenched commute don't have to mean the end of the world—pick a bright hooded windbreaker and Rockstud-inspired rainboots that will take water repelling to a whole new level of cute.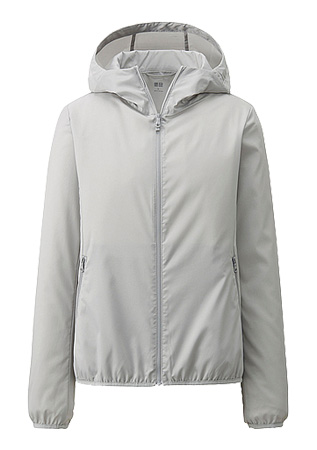 Jacket, P990, Uniqlo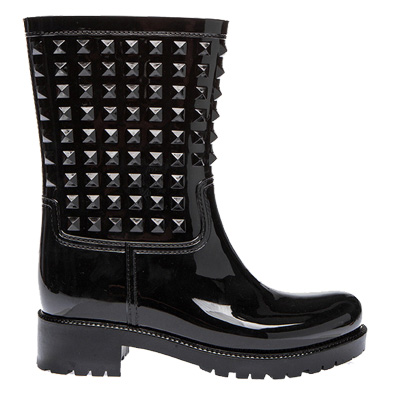 Rain boots, P1,995, Collective.com
Follow Apple on Instagram.