Fans are going crazy because of the endless list of concerts happening this May until the last quarter of the year. Sure it's all about the music, but really, everyone knows that the concert-style game is just as loud.
Unless of course you're planning to cosplay your idol, leave the rainbow tutu to the tweens. This chic list will keep your look on fleek all day:
1. Fringed top. Rock some fringe if you want to add just a wee bit of boho flair to your look. The fringe was upgraded sartorially in Spring 2015 runways using raw leather and silk. Pick a simple, neutral top with shorter trims.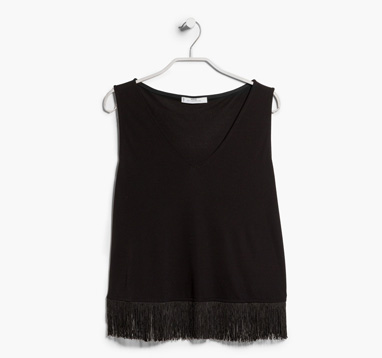 Continue reading below ↓
Recommended Videos
Pick: Fringed hem top, P1,950, Mango
2. Leather jacket. You can keep this striking statement piece on to stay cozy when the temps drop inside Philippine Arena (Katy Perry, May 7) or Araneta Coliseum (Boyzone, May 26; Pentatonix Live, June 6), and strip it off when you work up that sweat while screaming and grooving.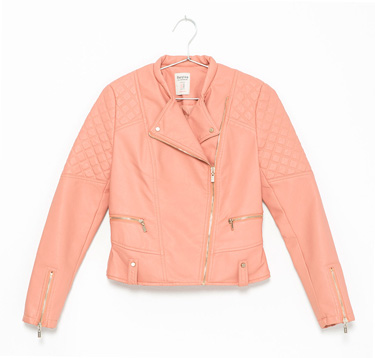 Pick: Quilted detail leather jacket, P2,795, Bershka
3. Bright bottoms. Denim cut-offs are a classic, but shorts in a look-at-me color will work with just about any top or shoe. Another option: flippy skirts a la Ariana Grande (August 23, Mall of Asia Arena).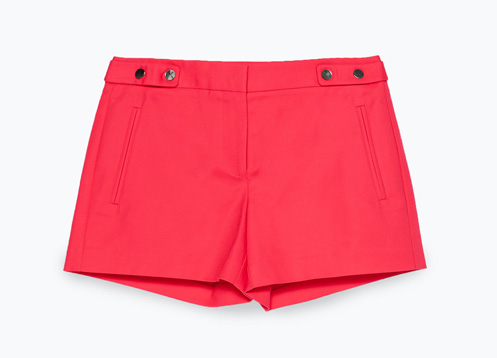 Pick: Shorts with press-stud waist, P1,595, Zara
4. Print dress. We suggest a totally pic-worthy dress—because you never know when a street-style photog may snap ya. That, or Adam Levine of Maroon 5 (September 17, MOA Arena) might just look straight at you while he sings "It Was Always You." Hey, a girl can dream!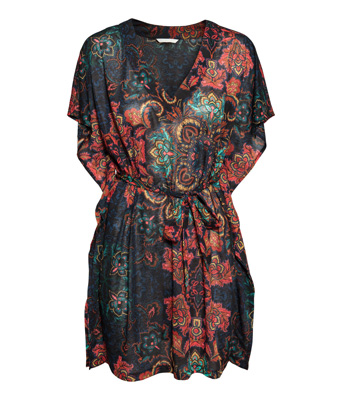 Pick: Dress, P599, H&M
5. Easy jumpsuit. A lightweight, wide-legged pair is not only breezy but also super-comfy. Don't leave for CloseUp Summer Forever (May 16, SM MOA Concert Grounds) or Dream Fields Music Festival (May 30, Vista Concert Grounds) without it.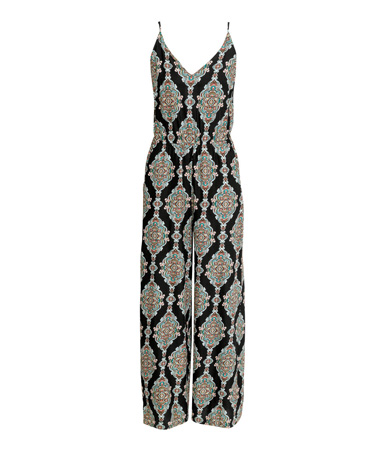 Pick: Sleeveless jumpsuit, P1,690, H&M
6. Colorful sunnies. Don't let the sun blind your view of the stage! And because things sometimes get lost or broken in the midst of a music festival, an inexpensive pair of frames is a safe bet for sun protection.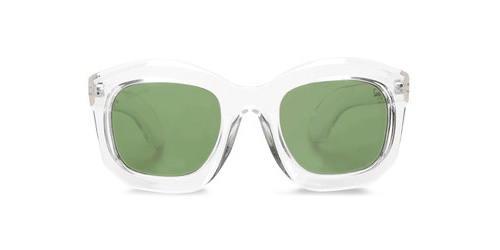 Pick: Sunglasses, P399, Sunnies Studios
7. Comfortable shoes. We approve anything—metallic flats, gladiator sandals, Chucks, ankle boots with a slight heel (a little boost to see over the crowd wouldn't hurt, yes?)—as long as they give your feet breathing room and allow you to walk and stand for hours.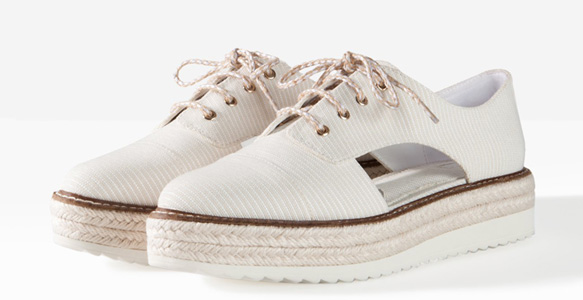 Pick: Cut-away bluchers, P2,790, Stradivarius
8. Interesting accessories. Frame your face with ornate earrings if you want to live up to Idina Menzel's (June 7, MOA Arena) glam vibe. Or dress up your hands with stackable rings. Wear fewer and more subtle pieces on your dominant hand since you use that one more.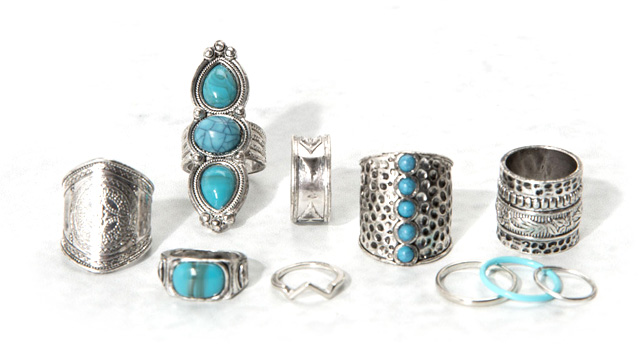 Pick: Blue stone rings, P795, Bershka
Follow Apple on Instagram.