Let's face it, bras can be very uncomfortable. No matter your cup size, it's for certain that females everywhere do have something to complain about brassieres. Sure, they hold up your assets, but they can get uncomfortable with poking wires and clingy straps. When you want to wear sexier outfits, visible and even transparent straps are the enemy. Not to mention, strapless bras don't offer much support regardless of your chest size. 
For minimal coverage and maximum comfort, nipple tape is your best bet. Not only does it literally and figuratively take the weight off your chest, it also enables you to indulge in daring styles—backless and plunging necklines anyone?
Feel like going bare is too risqué? Well, worry not because you're in good company. Leading the braless movement is Julia Barretto herself. Her tweet about purchasing a hundred nipple tapes sparked a nationwide demand for the product. Julia cheekily remarked that stick-ons are the only things that cling on to her chest, implying bras are a no-go for her. Her female followers instantly tweeted her back with a #CanRelate and a sudden urge to go nipple tape shopping, as well.
So now, which nipple tape should you  get? Not all nipple tapes were created equal, after all. A good pair should adhere to your skin throughout the day without leaving behind any residue—all while staying hidden underneath clothing. Here are our top picks: 
1. Bench Disposable Nipple Tape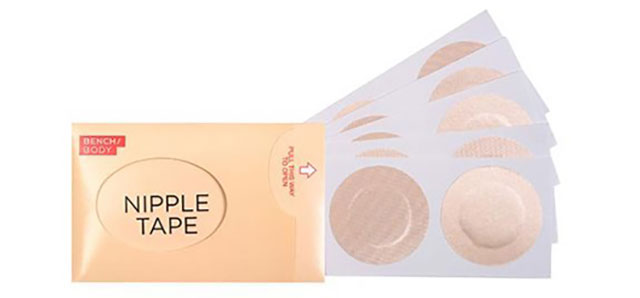 Bench Disposable Nipple Tape (5 pairs), P169, BENCH, SM Megamall
As seen in Julia's stories and tweets, she hoarded a hundred of these. Tried and tested by Julia Barretto herself, these pasties are highly affordable and very reliable. 
2. Bench Silicon Nipple Tape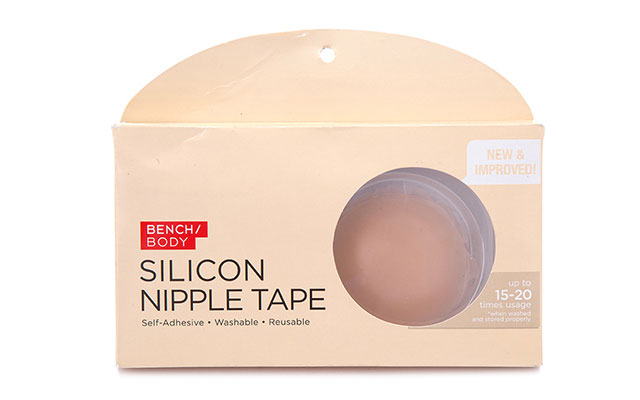 Bench Silicon Nipple Tape, P180, BENCH, SM Megamall
These are washable and reusable. It's also good to know that they last all day and all night long.
3. Forever 21 Star Nipple Tape

Star Nipple Tape (3 pairs), P360, FOREVER 21, SM Makati
If you're feeling playful, these pasties are for you. 
4. Bye Bra Breast Lift + Silicone Nipple Covers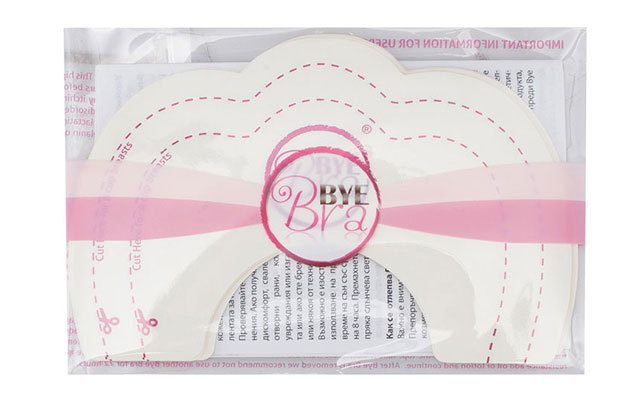 Bye Bra Breast Lift + Silicone Nipple Covers, P1349, BYE BRA, Zalora
These nipple concealers come with breast lifting tape to give you that much-needed push.
5. Miniso Black Nipple Tape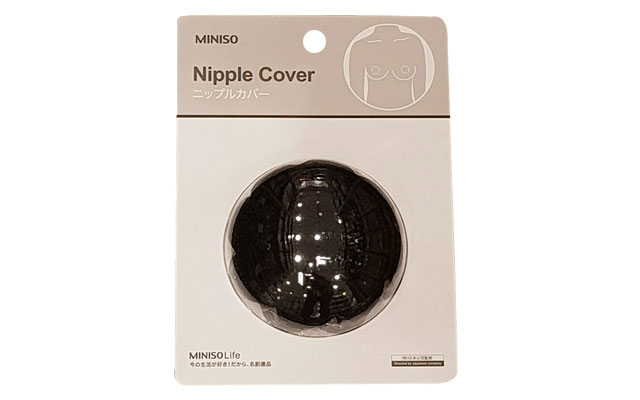 Miniso Black Nipple Tape (2 pairs), P179, MINISO, SM Megamall
Wear black nipple tape under dark-colored outfits. Seeing beige-nipple covers under harsh light is quite a faux pas.