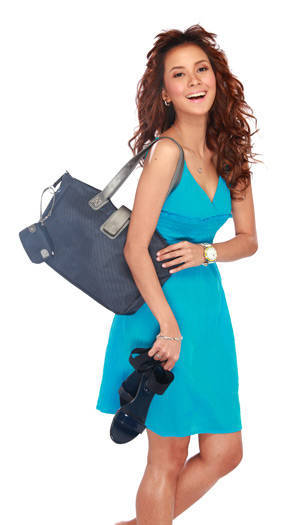 Summer should be coming to a close by now as school fast approaches, but the heat is showing no signs of letting up!

That's not a problem; all the more excuse for you to keep your pretty sundresses and cotton lights in rotation. Everybody loves summer fashion, and few people dress in it as well as Bianca Gonzales.

She's got a golden tan that never seems to fade, and she radiates a sunny attitude that you can't help but feel, even if it's only through the television.

Bianca has always had a clean, simple beauty to her. She's the kind of girl who doesn't need a lot of flash to look great, and this summer, she's keeping it as classically minimal as ever, with a little help from Avon.

Bianca is the new face of Avon's latest line, Avon Mix Jewelry and Accessories, a collection of accessories that are well-made and stylish, but sensibly priced.

Check out Bianca's Pool Party style by clicking through to the Gallery below.

Continue reading below ↓
Recommended Videos
473