We love a good DIY project, and this week we turned to New York-based Pinay blogger Kirsten Nunez of Studs and Pearls to help us revamp an old pair of sunglasses!
Let's get started.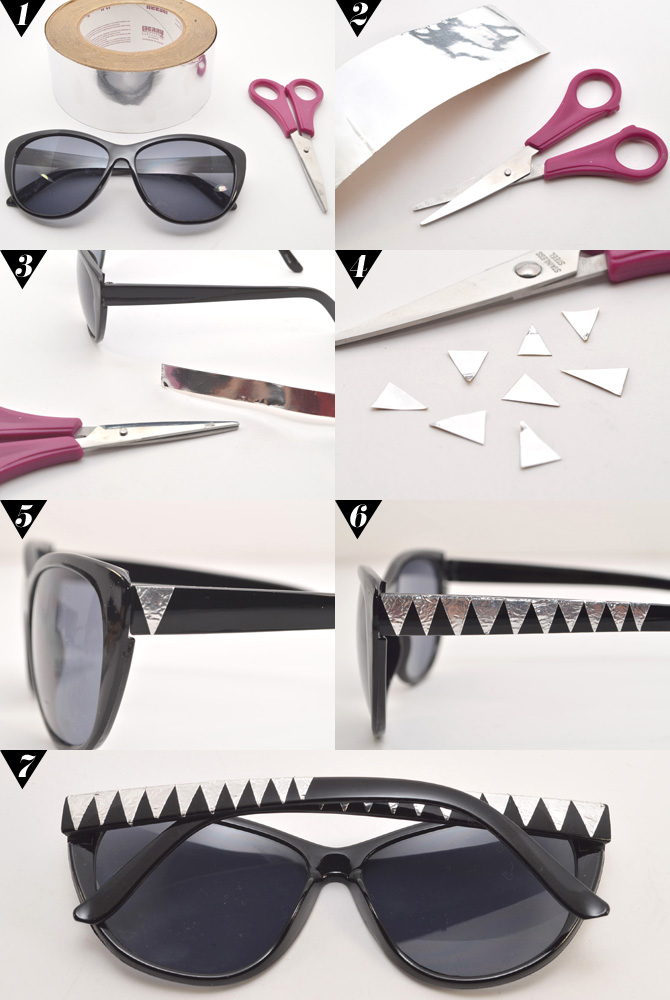 Step 1. Prepare the following materials: an old pair of sunnies, scissors, aluminum tape (you can easily find this in hardware stores) or aluminum foil.
ADVERTISMENT - CONTINUE READING BELOW ↓
Step 2. Cut a strip of the aluminum tape or foil.
Step 3.  Cut that strip of foil into thinner strips...
Step 4. ...so you can cut out tiny triangles like this!
Step 5. If you're using aluminum tape, go ahead and peel off the back, so you can stick each triangle onto the side of your sunnies. If you're using foil, use double-adhesive tape to stick the pieces.
Step 6. Keep adding all your cutouts until you reach about halfway (but you can totally keep going until the end!)

Step 7. Check out the finished product!
***
For more DIY Style ideas, y'all can hop on over to Kirsten's blog and get crafty!