So you've finally landed yourself that job interview, and despite having a full closet, you find yourself at a loss for what to wear. Thankfully, it's easier to narrow down the choices and pick what's office-appropriate when preparing for a meeting with the boss.
Always remember that when it comes to making a good first impression, it's better to stay on the safe side. The general rule is to stick to subtle prints, muted colors, and conservative necklines, but you can make room for personality, too—consider low-key accents like discreet ruffles and layers, or simple jewellery. After all, you do want to stand out. Just make sure it's for the right reasons.
Here, the best color options to wear to get you that job offer:
1. Play safe with blue
Continue reading below ↓
Recommended Videos
There's a reason why you often find yourself in a sea of blues when you're walking around a CBD. It's pleasing to the eyes, looks good on practically anyone, and sends a message of confidence, too. Blue is also often associated to the quality of a great team player.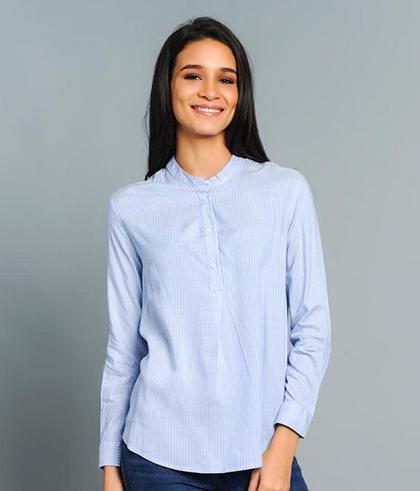 Striped shirt, P799.75, Bench
Wrap shirt, P1,198, Plains & Prints
2. Look chic and sleek with black
Another easy color to pull off is black. Wearing black is a no-fail way for an elegant upgrade, even when worn with just basic jeans and flats. Bring with you a well-structured bag that means business, and you're good to go.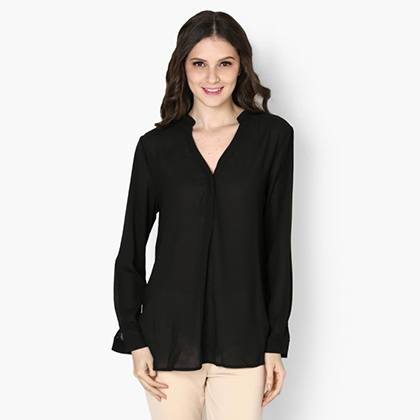 Chiffon blouse, P799.75, SM Woman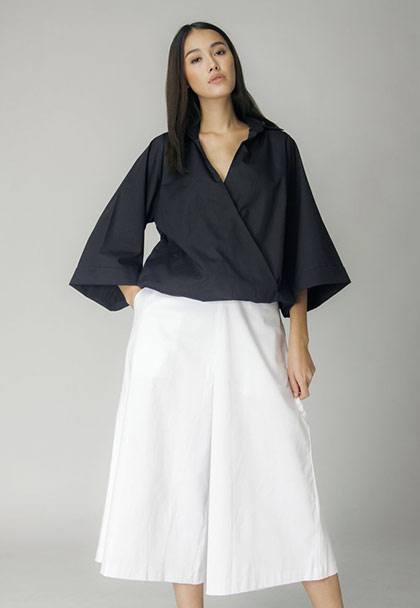 Wrap shirt, P2,800, Christiana
3. Be prim and proper in white
White automatically makes people think that you're neat and organized, and you most probably are. After all, it takes great pains to keep your white outfit clean and pristine, and that's definitely plus points for you. White also makes for a great canvas for accessories, which you might want to wear to make your look unique.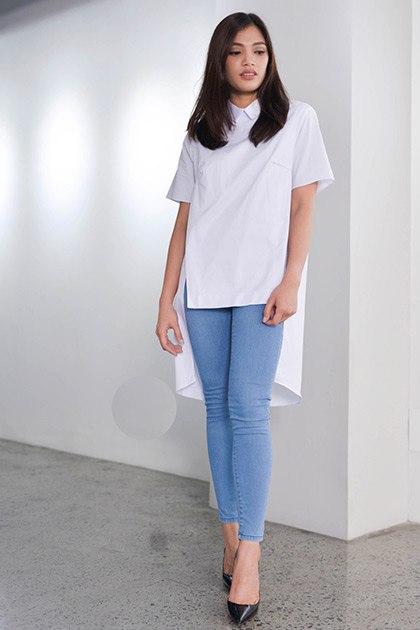 Asymmetrical shirt, P1,290, Pink Manila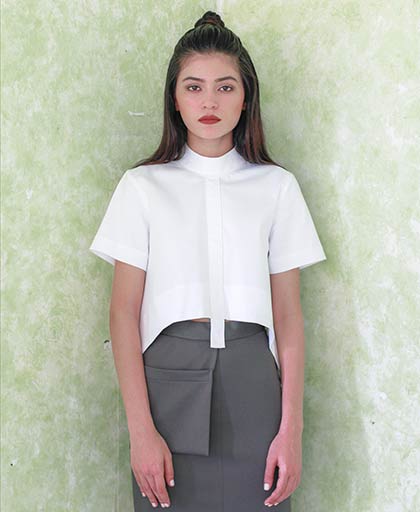 High-neck top, P1,699, Viña Romero
4. Break the mold with beige
If you've had enough of your go-to blacks and whites, try beige. Still a rather conservative choice, this earthy hue makes people think you're warm and dependable. Make a statement by combining different tones, such as dark brown trousers with a soft shell pink top, or go all-khaki with monochromatic pieces and a leather bag in camel.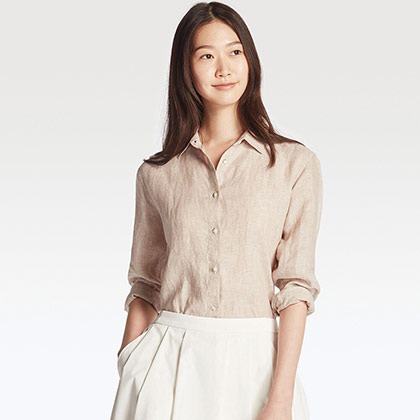 Linen shirt, P590, Uniqlo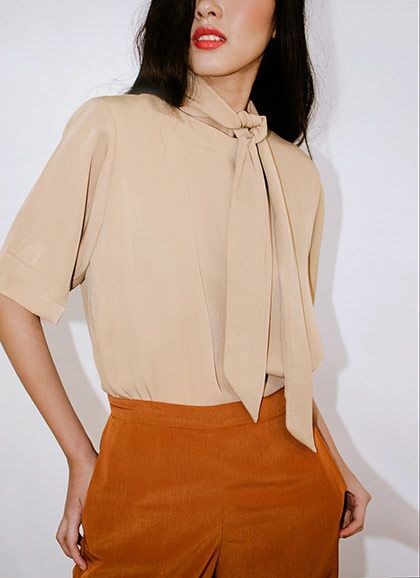 Pussy-bow blouse, P1,600, Isumi
5. Slay in shades of gray
Gray is said to be the color of independent women, and wouldn't you want your future employer to think you're one? Show that you can get by with minimum supervision via a statement top with ruffled sleeves or a gray-on-gray ensemble finished with a bold lip.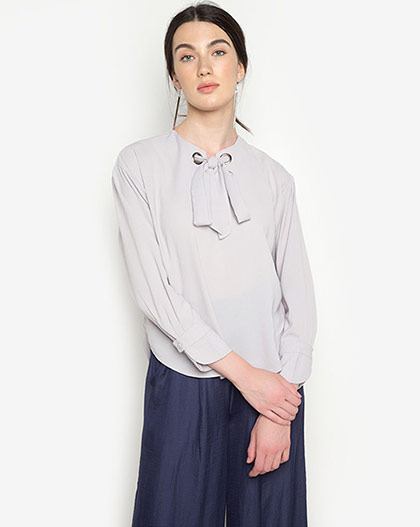 Tie-neck top, P1,049, Chloe Edit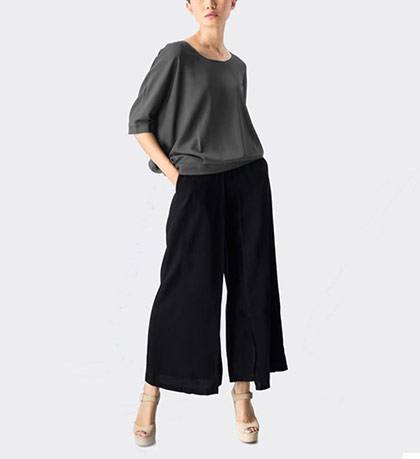 Batwing blouse, P1,295, Ensembles