There's no denying it, ladies: Korean pop culture has infiltrated Pinoy consciousness and it looks like it's here to stay. Filipinos have come to love so many things Korean, from their TV series, music (K-pop!), celebrities, and even their fashion.

Which is why very recently, when the five-member girl group from South Korea, known as 4 Minute, came to visit Manila for the first time, Pinoy K-pop fans showed their
all-out support
. Cosmo went to meet the group during their press conference at Edsa Shangri-La Hotel with a mission: to get styling tips for Cosmo chicks who want to follow funky Korean fashion.
For those who aren't too familiar with the group yet, 4 Minute is made up of
Jihyun Nam
, known as the leader or "mother" of the group;
Gayoon Heo
, the lead singer;
Jiyoon Jeon
, the rapper of the group;
Hyunah Kim
, the main rapper; and
Shyeon Kwon
, the youngest of the group (would you believe she's only 15?).
While they're new in the industry (they were discovered only in June 2009!), they are increasingly becoming popular in Korea and in Manila. They bagged the number one spot in the music site
KKBOX
and have already received numerous music awards. Their debut album,
For Muzik
, contains top hits like
"Hot Issue," "Muzik,"
and
"What A Girl Wants."
The 4 Minute girls' trademark style includes school girl-inspired outfits, with lots of plaids and blazers. They said that for each song's music video, they try to wear appropriate outfits to convey the meaning of each song. They also wear the most popular fashion trend in Korea, called
"Candy Funky Style,"
which reminds us of what we used to wear as children, but this time with a touch of modern flair. Achieving this colorful, sweet, and retro style is easy, as long as you have the confidence to wear the clothes. The most important element, however, is knowing how to have fun with fashion!
Cosmo asked these chinky-eyed pretty girls for tips on achieving that Korean Candy Funky style. See them all on the next page.
[nextpage]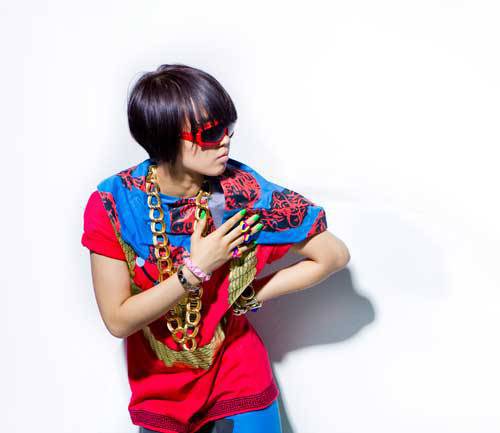 1. Wear loose fitting graphic shirts.
Try wearing shirts in pop art prints; the more color there is, the better. Also, do not be afraid to layer your shirts, as they create an exciting new look.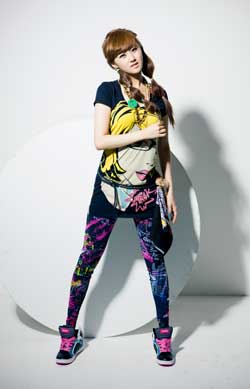 2. Put on colorful leggings or jeans.
For trendier results, try matching a loose top with cut-out leggings or skinny jeans.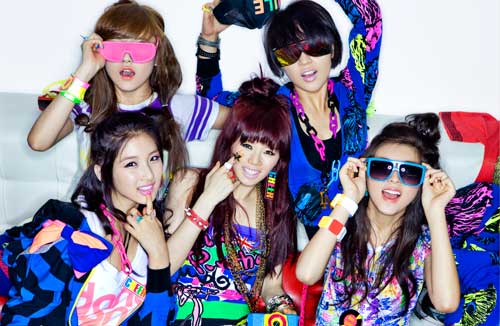 3. "Excess-orize"--wear LOTS of bold, colorful accessories and makeup.
Accessories are a must-have for your Korean pop outfit. They can make or break your ensemble so choose the appropriate ones. Pieces in candy colors are key elements in Candy Funky Style, naturally. To create a more youthful and fresh look for your face, use colorful eyeshadow and lip color. Then pile on bangles and necklaces to match your outfit.
ADVERTISMENT - CONTINUE READING BELOW ↓