Having a child need not take a toll on a Cosmo girl's fashion choices—nor should it dampen your innate excitement to shop. Former F Girl and super-fashionable mom
Daphne Osena-Paez
, who recently gave birth to her third child, has simple tricks for keeping your look stylish even when you look like you can give birth any day now. She shared them with Cosmo during the F Girls reunion held last month (with
Angel Aquino
and
Cher Calvin
).
[nextpage]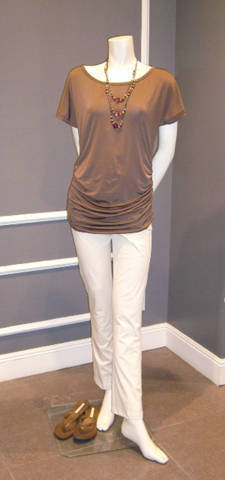 Choose your fabric wisely.
Stretchy material is always best for moms-to-be since they hug your shape and are still wearable once your belly gets bigger. Daphne suggests stocking up on a lot of jersey dresses and tops in classic styles.
Photo Courtesy of H.A.B.
[nextpage]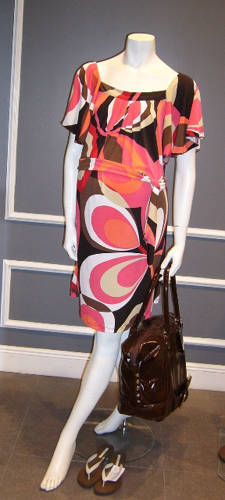 Stick to one silhouette.
Since you have a wider mid-section at this time, it's better to pick tops and dresses that have an empire cut and trapeze silhouette—which are loose around the tummy. Daphne says this shape allows you to stay comfortable while giving the illusion of a smaller bump.
Photo Courtesy of H.A.B.
[nextpage]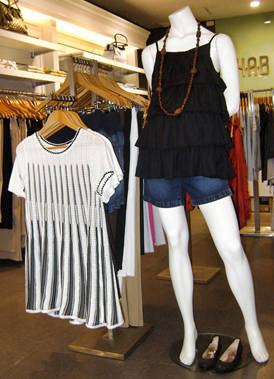 Back to black.
When in doubt, it's always best to wear black. Daphne finds that black is the most versatile color you can have in your preggy closet, plus it slims your body. Black is classic, chic, and elegant whether you dress it up or down.
Photo Courtesy of H.A.B.
Continue reading below ↓
Recommended Videos