Yup, we're listing down the ways to dress like Bong Soon, because Strong Woman Do Bong Soon just finished and we're still on that post-drama phase! But that's totally okay, guys—it's all part of the process.
Aside from her inherent cuteness and always-perfect bangs, we noticed another thing about our Bong Soon's everyday look. She's got it all figured out in one simple formula: LAYERS + RUFFLES + A PUNCH OF COLOR.
Pretty easy, right? And you can totally tailor her looks to match our bipolar weather (you know, commuting in the harsh heat and then braving the frigid AC at the office)!
Here's how you can dress like the Strong Woman that you are, plus where you can shop the pieces below:
1. Re-work your classics
Like Do Bong Soon, make your gray checks and tweed coats unboring by wearing an interesting white top underneath (it can be sleeveless, you know!).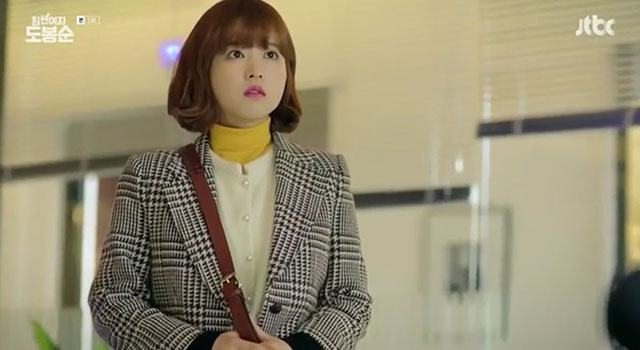 Continue reading below ↓
Recommended Videos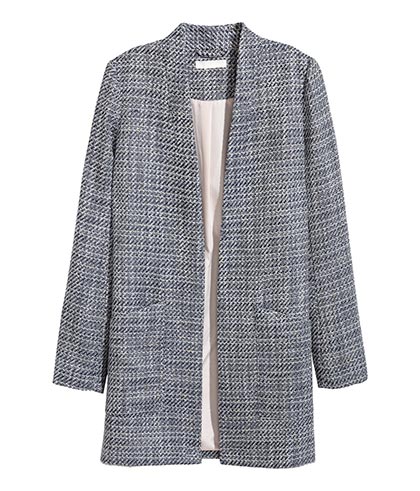 Textured-weave coat, P3,990, H&M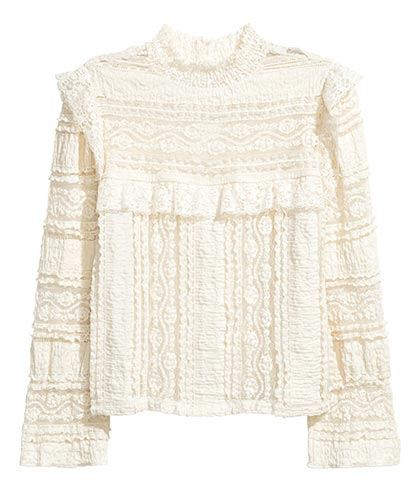 Ruffled lace blouse, P1,490, H&M
 2. Play up your style, once in a while
Sometimes, you'll find yourself in the mood for more color but need to keep it SFW. Pair brights with simple neutral-toned tops and your trusty blue jeans to tone down the look.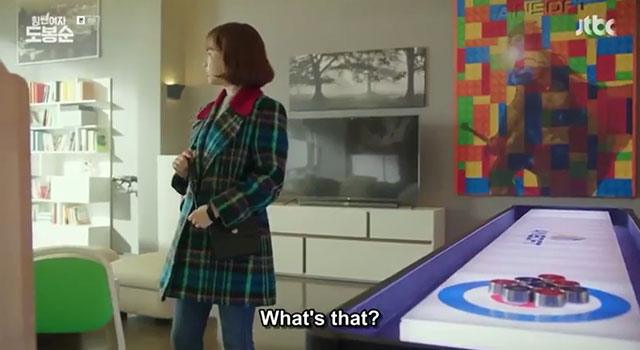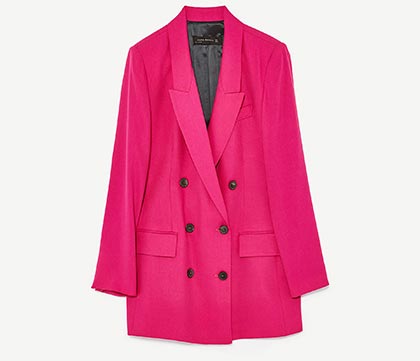 Double-breasted jacket, P4,595, Zara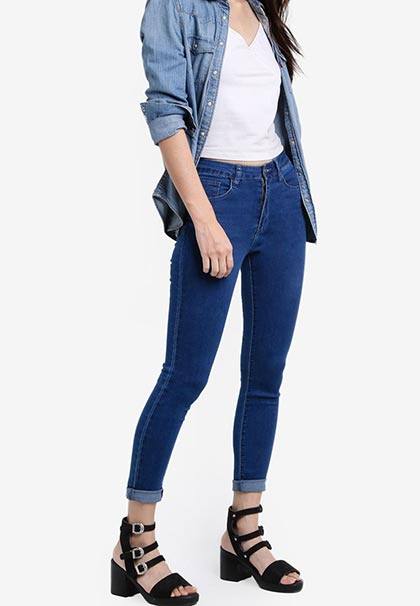 Skinny jeans, P1,299, Zalora
3. Invest in statement pieces
If you're really serious about turning into Bong Soon, you CANNOT do away with coats. Invest in classic styles that still have a unique details to them—you'll be able to wear them time and time again on your travels!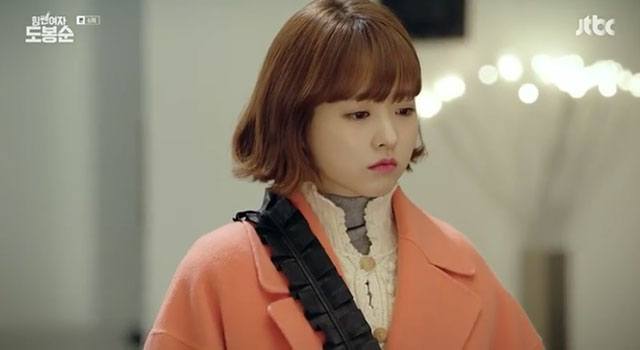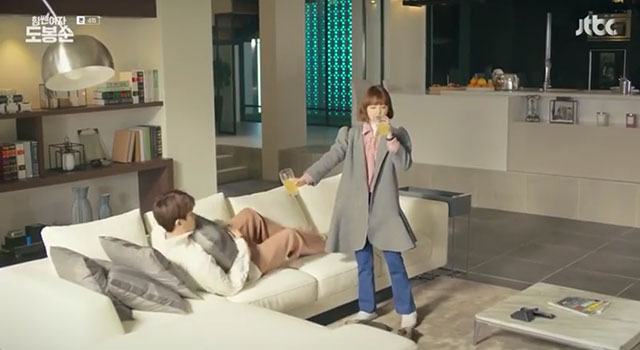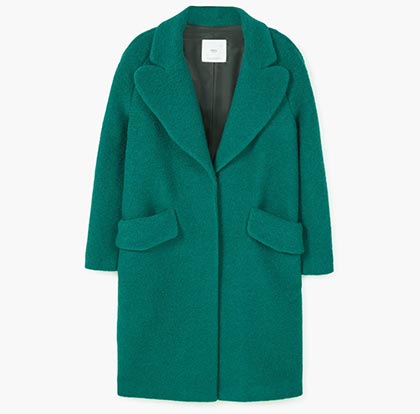 Wool-blend coat, P4,995, Mango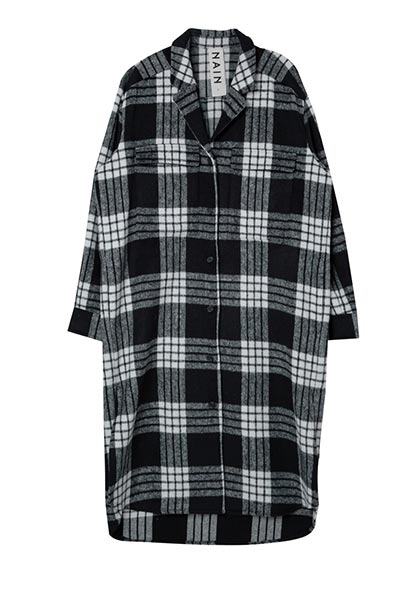 Checkered coat, P3,209, Nain
4. As for your tops, think super feminine
Didn't we mention that Bong Soon loves ruffles? Like the girly girl inside her, she's fond of bows, ribbons, and even baby-doll collars!
We think it's a genius way to break the structure of the outfit. And the best part is, there's always a surplus of these lightweight ruffled tops in the market! These little girly details allow you to look truly *fab* even you're really melting in the heat and just want your commute to be over.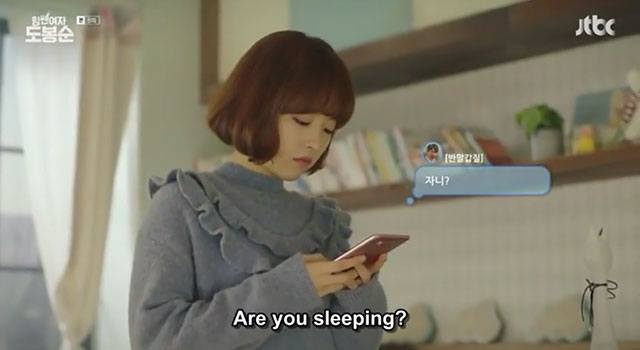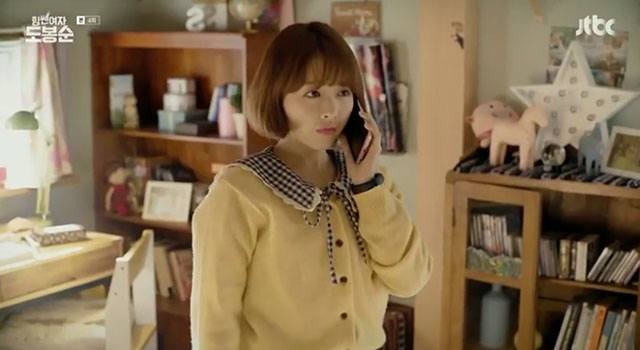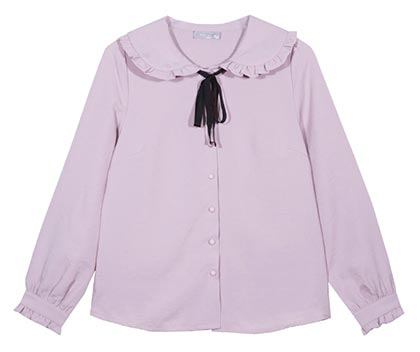 Peter Pan collar blouse, P899, Eyescream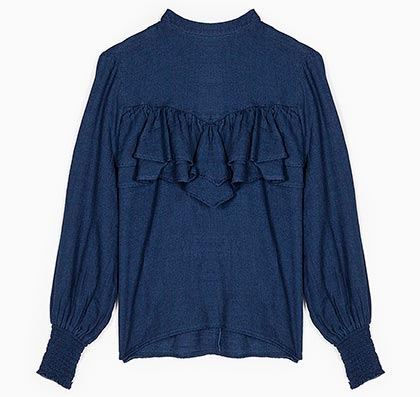 Frilly top, P1,990, Stradivarius
5. Check and balance
Last but not the least, don't forget that balance is key. If your jacket is overwhelmingly printed, wear a plain-colored bottom. Bong Soon loves a mini skirt with leggings, and you can totally copy her sans the tights! You won't really need it in our weather anyway.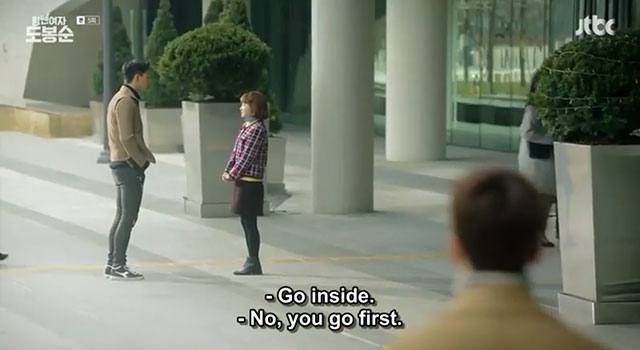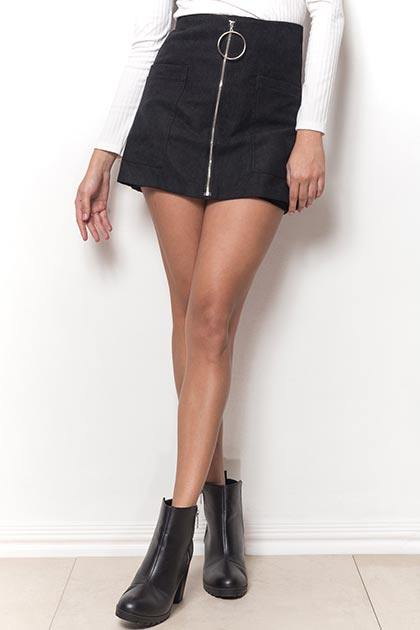 Zip-up skirt, P580, Copper
She also has a penchant for adding pops of color to her look, and would occasionally find her in a cobalt blue or a sunny yellow. We just love how she offsets her otherwise monotone look with a smart choice of skirt. She def knows how to keep her #OOTD game strong.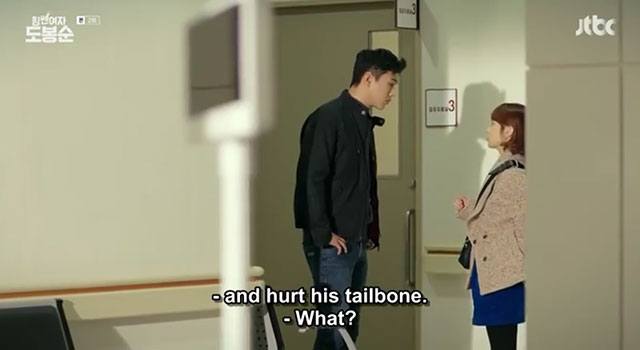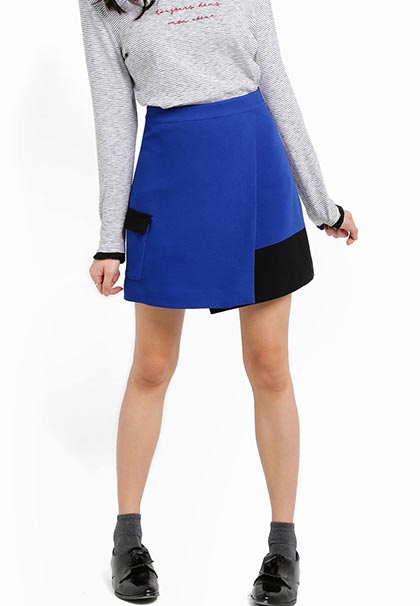 A-line skirt, P1,529, Maxqullo