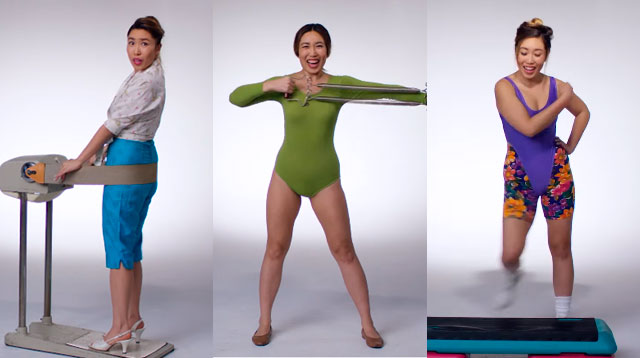 YouTube/Mode
The beginning of the year is a time when most people are motivated to finally—finally!—work on that beach body they've been dreaming of since, well, forever. And while it's tempting to hit the gym in a selection of pambahay shirts and shorts, you may just find the inspiration to exert a little effort in the clothing department after watching this video:
Can we just say how potentially dangerous that long skirt from the 1910s seems? Imagine going full speed on the treadmill or stationary bike in that! And that little set from the '40s is straight out of Taylor Swift's closet. Hard to believe getting all sweaty in something that cute! The '80s and '90s are also particularly interesting, mainly because we can recall our titas and older sisters wearing similar stuff.

What do you wear to work out?
Follow Patricia on Instagram.
Continue reading below ↓
Recommended Videos