We know you're just as obsessed with local makeup and skincare as we are. But did you ever wonder who's actually in charge of these brands? Who founded them? Who comes up with the gorgeous packaging and shade names? Today, we are shining the spotlight on all of them!
CGs, meet the amazing and beautiful ladies behind beloved brands Happy Skin, BLK Cosmetics, Hello Gorgeous, SkinPotions, BeachBorn, By Hand, Sunnies Face, Ellana Minerals, Colourette, In Her Element, and V&M Naturals. Keep scrolling to learn a few tips and maybe get that motivating push to finally start your own dream project!
Rissa Mananquil Trillo and Jacqe Gutierrez, Co-Founders of Happy Skin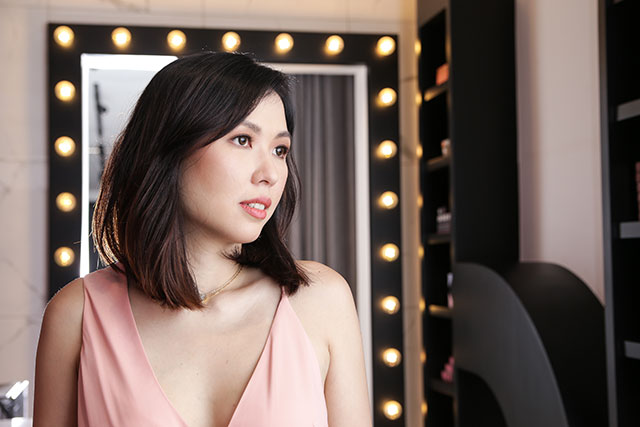 ADVERTISMENT - CONTINUE READING BELOW ↓
What made you both decide to start Happy Skin?
Jacque: I always knew I wanted to be in the business of making women happy and I spent eight years working for Unilever beauty brands doing that. But I realized that it was really my dream to create a brand of my own, one that will provide the best products that will excite people and make their lives happier! So I took a leap of faith and started Happy Skin on October 2013—I'm proud to say that it's the first makeup line that offers an entire range of skin-caring makeup. I've talked to a lot of women, and they're scared to use makeup because they feel that it will harm their skin. So I thought why not create a makeup line that actually cares for your skin, too?
Rissa: Happy Skin began from an innate desire and passion to celebrate Filipina beauty. I have clocked in 15 years as a model and a columnist in the beauty industry, but for a decade and a half, I had not been able to encounter any makeup brand that cared for the skin, suited the Philippines' tropical weather, and had the Filipina skin tone in mind. Even after having every imaginable makeup brand on my face, I found that at the peak of my modeling career, my skin was at its worst.
Not having access to a makeup line that would take care of my skin and also wonderfully celebrate the Filipina's unique beauty was a personal pain point, but from the countless questions I received through my beauty column, I also knew that I wasn't alone in looking for this unmet need. So instead of waiting for someone to take action for an idea I had tremendous passion for, I thought, "Why not just create this makeup line?"
The biggest barrier Filipinas face in trying makeup is the worry that it will cause them to break out. We wanted to break this barrier, and that is why Happy Skin is all about makeup that cares for the skin. The brand is a fusion of skincare and makeup—the first brand to actively position itself as a dual citizen of both beauty realms. Happy Skin satisfies women's skincare needs by focusing on skin-caring ingredients, addressing these concerns so that they can start enjoying the transforming power of makeup.
When Happy Skin was created in 2013, it was also a challenge to share a beauty brand in an environment where the word "local" was yet to be embraced by consumers. The cosmetics industry is an arena 90 percent dominated by imported brands, but we wanted to change this by being able to compete with the best in terms of quality and innovation—and we did, and we are. From day one, we aspired to be a global Pinoy brand: proudly homegrown with Filipino minds behind it and committed to offer world-class quality.
What's the best thing about Happy Skin?
Jacqe: For me, it's really simple. I think good makeup should be easy to use, good for your skin, and should make you feel more beautiful. Happy Skin is exactly that! It's made for women who don't want to compromise on beauty! 
Rissa: The best thing about the Happy Skin is witnessing how something so tangible can change and add value to someone's life. I remember when I was in Silicon Valley for a business tour, one of the innovation speakers explained that in this new era of doing business, "Profit is no longer the measure of success. It"s solving problems and changing lives of people." I always took that to heart.
ADVERTISMENT - CONTINUE READING BELOW ↓
We started with the tangible—being the first to actively offer makeup that cares of the skin, which addressed a pertinent concern Filipinas had been facing for years: being afraid to use makeup because it would ruin their skin. With Happy Skin, they are freed from this worry. The benefit did not end there, however. As more Filipinas began to use Happy Skin, they were able to experience the transformative power of makeup. Now, every time I visit our stores and I get to talk to our customers, it's so rewarding to hear stories like, "You know what, I never thought I could wear makeup, but now I can because of Happy Skin." I've met brides-to-be shopping for the makeup they'll wear on their special day. I've also met women who, because of their experience with Happy Skin, have moved from prizing what's imported to genuinely loving what's local, which I would like to think paved the way for so many homegrown cosmetics brands to enter the market today. Our beauty advisors also share stories about customers bringing prescriptions from doctors or gynes, because Happy Skin is the recommended product. It's really so fulfilling to hear these personal stories of how Happy Skin has made women feel prouder and happier to be who they are.
Jess Wilson, Brand Manager of Sunnies Face
What made you, Martine, Georgina, Bea, and Eric decide to start Sunnies Face?
We're makeup-obsessed and we saw an unanswered need in the market for amazing formulas at affordable prices!
What's the best thing about Sunnies Face?
The best thing about Sunnies Face is that we listen to our consumers. We're in a constant two-way dialogue with them and are always connected. We get you because we are you! :)
Nina Dizon, CEO and Founder of Colourette
ADVERTISMENT - CONTINUE READING BELOW ↓
What made you decide to start Colourette?
It really was a spur of the moment for me. I'm a makeup enthusiast, and I really got tired of my current makeup products, which I thought weren't made for me or [Filipinas]. I wanted something that would suit our humid weather, budget, and lifestyle.
What's the best thing about Colourette?
The best thing about our brand is that we're a people's brand. We listen to our consumers and we make it happen. All of our products are developed having YOU in mind: How much are you willing to pay? What kind of formula do you prefer? Which shades do you want us to come up with? Everything is about our consumers.
Jamie Tan, Founder and President of V&M Naturals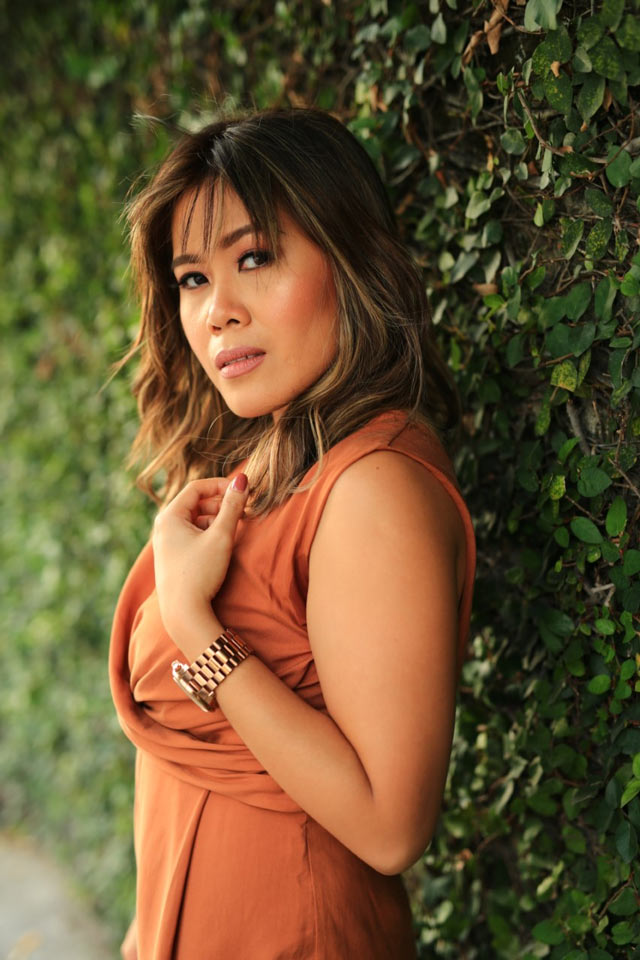 What made you decide to start V&M Naturals?
The opportunity opened up in 2008 when a relative from Australia introduced Emu Oil and sent a sample for my cousin to use for her psoriasis. Her case was so severe that her legs were flaky and bleeding and that she could not even wear pants anymore. My cousin used it on her legs and there was a huge difference after using it. I blogged about the effects of Emu Oil and found out there were so many people who were experiencing the same thing. That's when I decided to start Venus and Mars Naturals with Emu Oil as the product, using my savings and with a bit of support from my family. Eventually, I expanded to other items and the rest is history.
What's the best thing about V&M Naturals?
The best thing about our brand is seeing how our clients' health and well-being are improved through our line of natural, healthy, and safe cosmetics. We also take pride in the fact that we advocate a waste-free world by coming up with eco-sustainable campaigns that not only promote healthy skin but also minimize our impact on the environment while we do business.
Jacqe Gutierrez, CEO and Co-Founder of BLK Cosmetics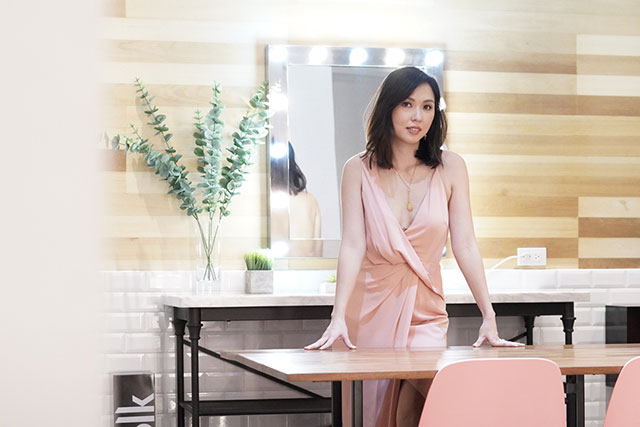 ADVERTISMENT - CONTINUE READING BELOW ↓
What made you decide to start BLK Cosmetics?
While doing Happy Skin, I saw that there was a huge opportunity to provide premium quality makeup that doesn't have to be a splurge. I felt that there is a scarcity of high-quality brands in this price segment, so there is clearly an opportunity to introduce a brand like BLK. It was a happy coincidence that I got together with Anne Curtis and we both shared the same idea for a makeup brand. BLK is actually a reflection of Anne's beauty philosophy—that less is more, and that beauty should be made easy.
What's the best thing about BLK Cosmetics?
BLK's dream is to level up the quality of local brands, and this means ensuring that we deliver the best consumer experience, from creating appealing packaging and ensuring top-notch product quality at a reasonable price. Plus, I'm also proud of the fact that we are one of the few local brands that has an official cruelty-free certification from PETA.
Mawy Sapuay, CEO and Founder of Hello Gorgeous
What made you decide to start Hello Gorgeous?
Hello Gorgeous was a solution to a problem I encounter everyday:That people percieved natural products as boring, expensive, and less effective. That was my light bulb moment! Since then, it was my mission to create products that will educate millennials that natural products could actually be fun.
What's the best thing about Hello Gorgeous?
Our strong branding is one of the strengths of our company. Everything comes in gorgeous packaging, and we are always proud to share how hands-on we are in developing and producing the product. From choosing the raw materials, up to the customer experience at the store, we put our heart into it and with this, we guarantee our consumers that they get the best of everything with their purchase.
Jonalyn Sison, CEO and Founder of SkinPotions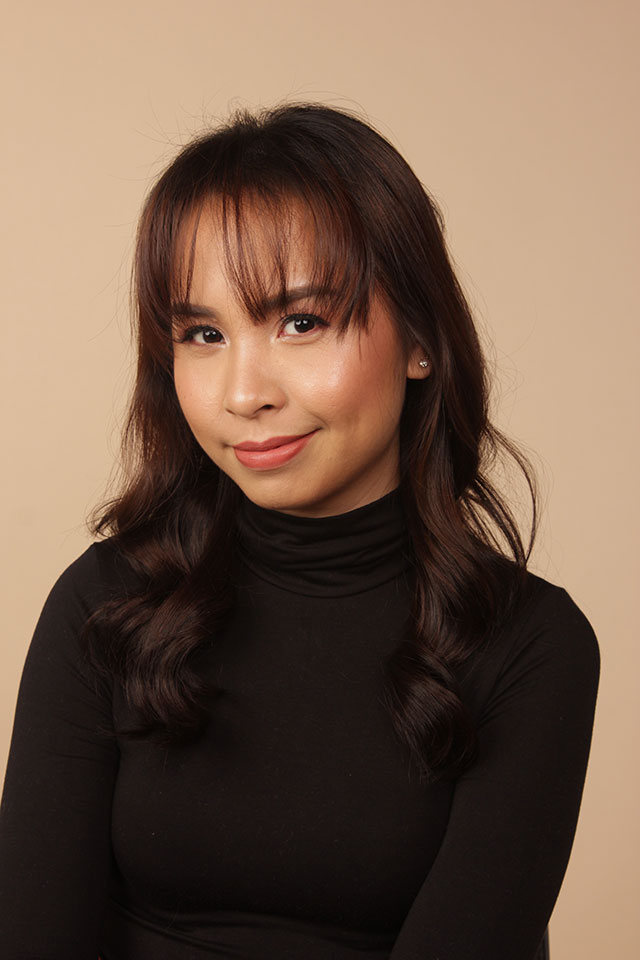 ADVERTISMENT - CONTINUE READING BELOW ↓
What made you decide to start SkinPotions?
Skinpotions started as my journey to acne-free skin. Back in 2013, I had the worst acne breakout. I tried almost everything in the drugstore, went to a lot of derma clinics and skincare stores in the hopes of finding a solution to my skin dilemma. I lost all my confidence because my face was in the worst condition. That is, until my sister's friend offered me honey oatmeal soap. My skin got better by using it in just a week. My friends and relatives started noticing the improvement in my skin and started asking if they can buy from me. From there, I got the idea to start a skincare brand, and SkinPotions was born. 
What's the best thing about SkinPotions?
We believe that skincare and makeup should always be a fun and magical experience. Our goal is to lift someone's confidence, to make that person feel good and take care of herself more because of our products. It's the best thing or feeling ever if you're able to positively influence someone. It always makes our day when we see and hear feedback from our customers on how our potions were able to help them be more confident.
Liz Lanuzo, Founder and General Manager of In Her Element
What made you decide to start In Her Element?
I decided to start In Her Element because I wanted skincare that's efficient and does what it promises. I've been a beauty writer for about a decade and I developed a taste for luxury skincare, but I couldn't quite find a good affordable alternative that's locally available! My skin issues were blemishes and blackheads; [my skin] would break out regularly. At the time I was like, "Why isn't there a local brand that solves these things, and I mean, really solve them?" I'm very specific about ingredients as well so everything in our line is paraben-free, sulfate-free, fragrance-free, and cruelty-free.
What's the best thing about In Her Element?
The best thing about In Her Element is that it delivers maximum glow for minimum effort. We do this with a thoughtful routine that puts a premium on keeping the skin balanced and happy, while at the same time using powerful ingredients like glycolic acid, niacinamide, and plant extracts to combat uneven skin. We've had customers message us to say that their skin has never been this good before. They say that when they stop using their fave IHE product, their skin is not as nice! We've had women buy three to four jars of our best-selling Rose Gel Serum Moisturizer in one go, because they're afraid it would go out of stock. Lastly, everything is also proudly made in the Philippines in small batches so you get everything fresh!
ADVERTISMENT - CONTINUE READING BELOW ↓
Sarah Tirona, Master Alchemist of BeachBorn
What made you decide to start BeachBorn?
Because there were certain beauty products I couldn't get locally. Or if ever it was available, I had to order from a third party reseller, making it a bit expensive.
What's the best thing about BeachBorn?
Beachborn is bigger than the products we sell, it's more about a lifestyle. It's about paring down to the essentials, being aware of what you have, and appreciating it. [It's] about extending kindness and good vibes whenever possible. You'll see this vision further once we're able to finally finance our BeachBorn barrio. We [also] make it a point to release hard-to-find quality products at affordable price points.
Theresa Carbonel-Buenaflor, Guinea Pig #1 and Head of Research and Development of Ellana Minerals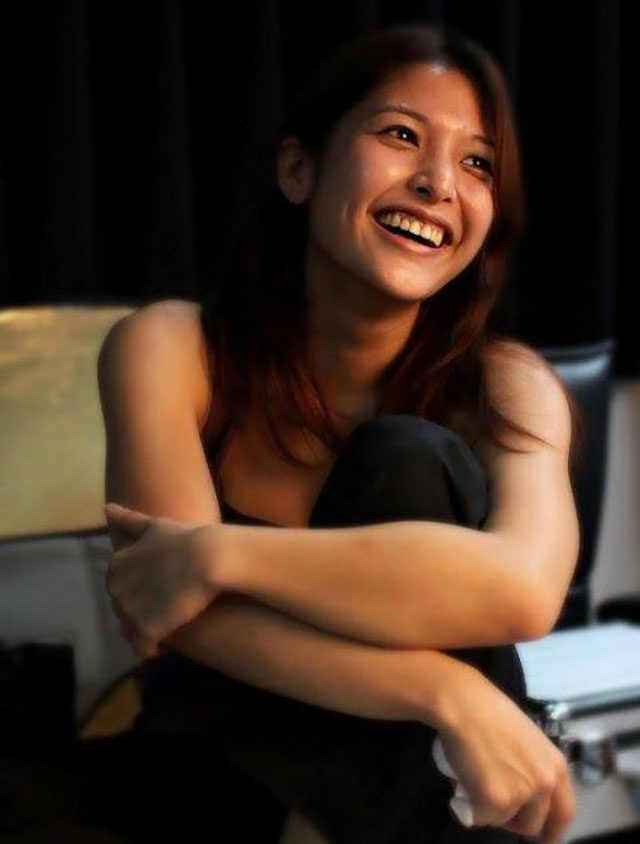 What made you decide to start Ellana Minerals?
My good friend Coney was a marketing manager and she needed makeup to look professional at work, but had extremely sensitive skin and nothing really worked for her. So before, she had to buy makeup from overseas, asking friends to bring it over from trips or buying from resellers here at high prices. It turned out better for her skin but wasn't a perfect match color-wise. So we developed the brand for sensitive skin with Asian skin tones.
What's the best thing about Ellana Minerals?
Ellana is for people who want to feel more confident in facing the world. The best thing about Ellana is that we are really committed in helping them do that. We've received thousands of wonderful stories from our customers over the years. And it's not just our customers, but our team members too—our organization is one where everyone is working towards realizing their dreams, including our beauty consultants.
Biana Arcega, Owner and Founder of By Hand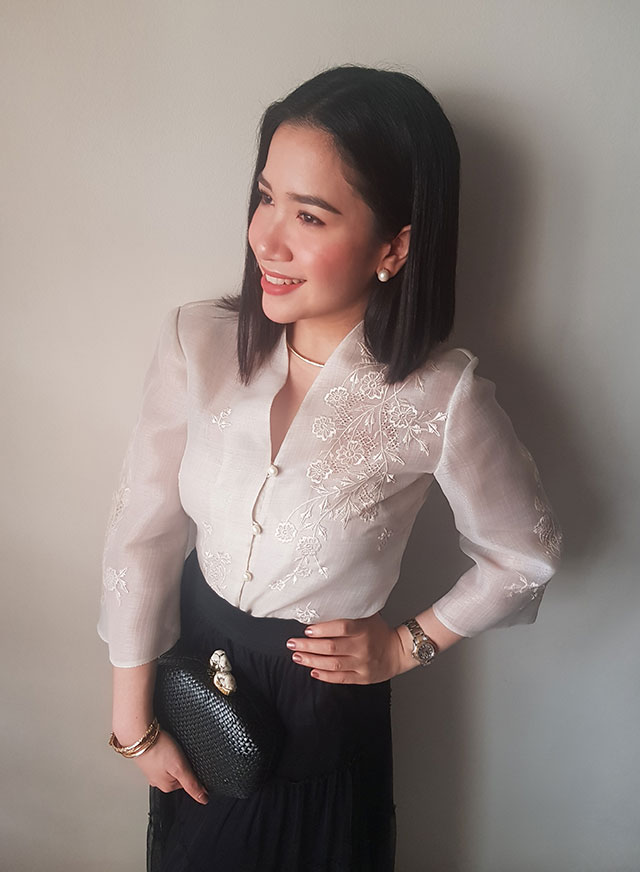 ADVERTISMENT - CONTINUE READING BELOW ↓
What made you decide to start By Hand?
I've always wanted to create things with my hands. Growing up, I was never good at drawing, but I was always crafty. I liked to put my own spin on things, and exercised my creativity by bedazzling my notebooks and making unique friendship bracelets, for example. It was something that has always been natural to me. By Hand, however, actually started because of my battle with eczema. Commercial soaps were too much for my skin to handle, so I decided to attend an organic soapmaking workshop to learn how to concoct my own soap bars using chemical-free ingredients. From there, our product line has now expanded to handmade bags, as well as room and linen sprays.
What's the best thing about By Hand?
There is just something so beautiful about the extra time, effort, and attention every handmade product gets versus machine-made, mass-produced items. Our handmade bags are supplied by communities from different provinces so not only do we get to showcase the creativity of the Filipino, we are also able to give them a source of livelihood.
*Answers have been edited for clarity.
Follow Tisha on Instagram.