Admittedly, shampoo bars are a bit weird at first glance. We're used to liquid shampoos that come in plastic bottles and sachets. However, now that we've started to become more ~eco-conscious~, brands are coming up with ways to lessen our plastic waste.
Enter: Shampoo bars. These are basically shaped and made like soap bars but used on your hair. They work just as well (sometimes even better) than their conventional counterparts but are considered as the more sustainable and eco-friendly option. These bars are usually sold sans plastic—either wrapped in paper or housed in reusable packaging.
Since this option is clearly kinder to our planet, it's probably time to make the switch, right?
But before you do so, keep these short reminders in mind:
Shampoo bars can last you longer than your liquid shampoos, just make sure that you store them properly. To do so, let it dry completely after every use and then keep it in a reusable tin can.
Since most shampoo bars are made with organic ingredients, you may experience a few side effects (e.g. itchy scalp, flakes) during your "transition phase." Don't worry, these are all normal and these effects should go away immediately. Ed note: If you have a particularly sensitive scalp, please consult your dermatologist before switching products. If you also notice that the itchiness and dryness on your scalp do not go away, please seek professional help ASAP!
Bars lather differently from liquid shampoo and the suds may not rinse out as quickly, so make sure to take your time in washing your hair.
Continue reading below ↓
Recommended Videos
Ready to drop the bottle and pick up the (shampoo) bar? Here are the ones that will work for your hair type:
Best shampoo bar for fresh-smelling locks: Paraluman Flowerchild Shampoo Bar
Are you a fan of floral scents? Well, this shampoo bar is made just for you! It has notes of ylang-ylang, jasmine, and hibiscus, so you're sure that it will leave your locks smelling fresh all day long.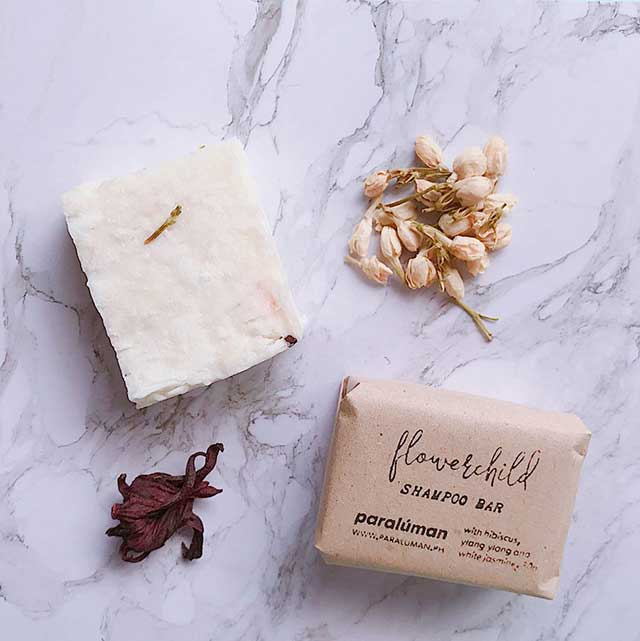 Paraluman Flowerchild Shampoo Bar, P120, Paraluman.ph
Best shampoo for shinier hair: Next 2 Nature VCO Lavender Shampoo Bar
This shampoo bar is mostly made out of virgin coconut oil, an ingredient that will not only make your hair shiny, but will also keep it soft and moisturized.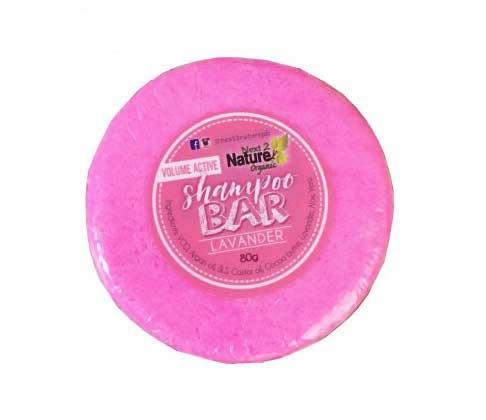 Next 2 Nature VCO Lavender Shampoo Bar, P160, Shopee
Best anti-dandruff shampoo bar: Rraw Peach Honeysuckle Shampoo Bar
Rraw has many variants to choose from, but this particular one caught our eye because of its anti-dandruff and moisturizing properties.  You can say farewell to your flakes after using this shampoo bar.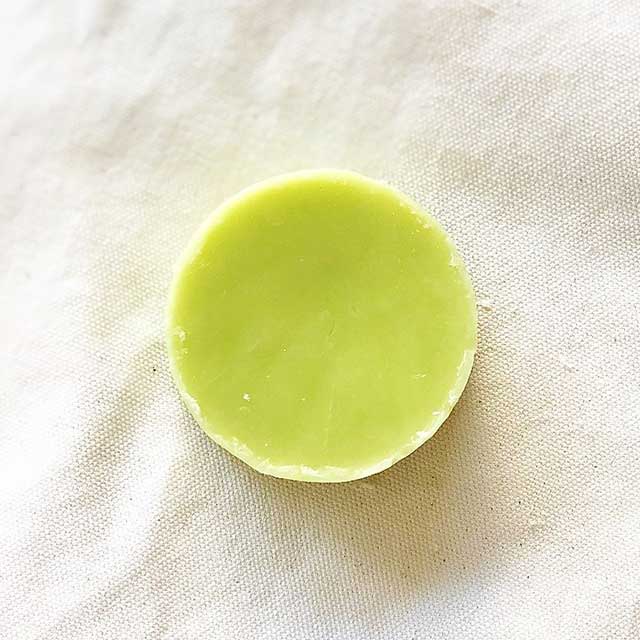 Rraw Peach Honeysuckle Shampoo Bar, P205, Shopee
Best shampoo bar for colored hair: Klara's Raspberry Shampoo Bar
CGs with colored hair know the ~struggle~ of looking for hair care products that would properly take care of our chemically-damaged locks. But here's some good news: Klara's made a shampoo bar with you guys in mind! Their raspberry variant swears to protect your colored locks while maintaining a long-lasting shine.
Klara's Raspberry Shampoo Bar, P180, Klara's Facebook page
Best shampoo bar for oily hair: Soak Carbon Shampoo Bar
Does your hair feel extra icky and malagkit after a long day at work? Chances are, you have oil build-up in your scalp, and the best way to get rid of it is through deep cleaning. This shampoo bar detoxes the sh*t out of your head with its star ingredient: activated charcoal.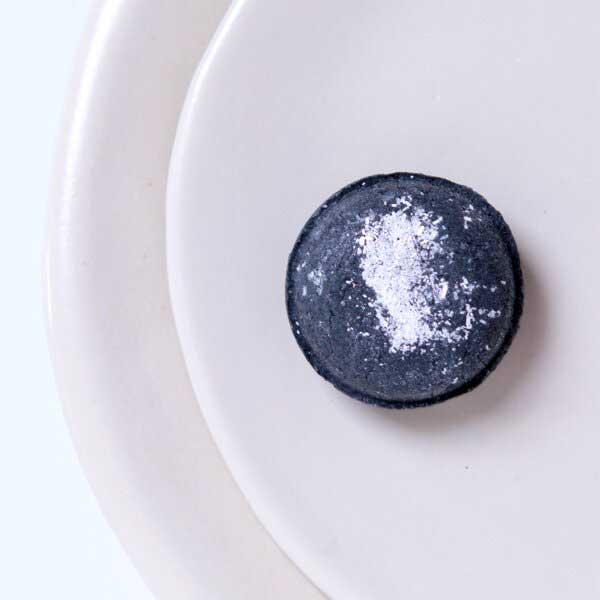 Soak Carbon Shampoo Bar, P345, The Craft Central
Best shampoo bar for thin hair: Beach Born Onya Nees Shampoo Bar
There's a huge chance that you've heard about this local brand because of their texturizing sea salt spray. If you absolutely adored that product, then make sure to check out their shampoo bar that promises to deliver the same volume-adding properties to your hair.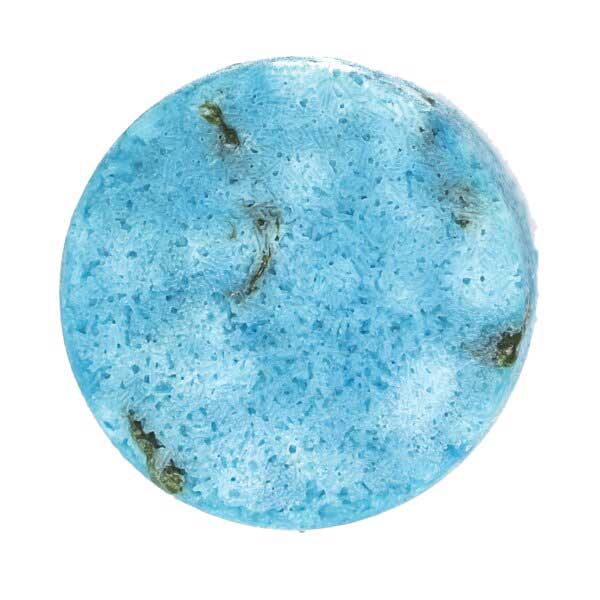 Beach Born Onya Nees Shampoo Bar, P350, SM Megamall
Best shampoo bar for increased hair growth: Amihan Rosemary With Lemon Shampoo Bar
This shampoo bar contains rosemary, which counteracts any skin infection that could lead to hair loss, and lemon, which aims to stimulate the scalp and help in hair growth. Perfect for those wishing for long, luscious locks!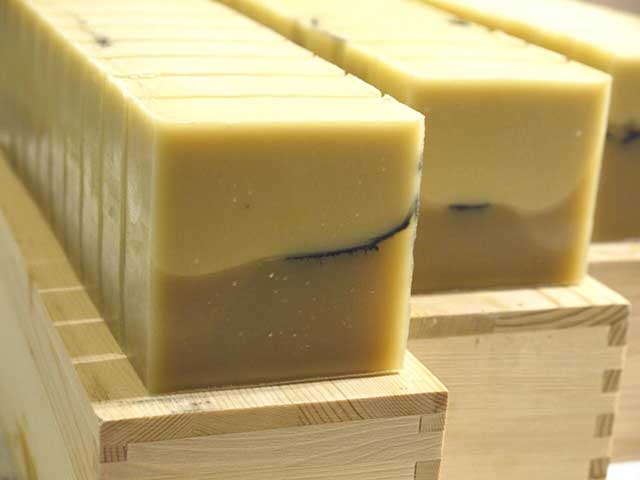 Amihan Organics Rosemary with Lemon Shampoo Bar, P375, Amihan Organics
Best shampoo bar for dry hair: Lush Flyway Hair Shampoo Bar
You can expect nothing but the best from the OG source of shampoo bars. Lush practically launched shampoo bars and because of them, we now have sustainable alternatives for our everyday shampoo. Everybody say: "Thank you, Lush!"
They have a myriad of shampoo bars that you can choose from, but this particular one caters to dry hair. Whether it was damaged by bleach or simply dry, your locks will surely be moisturized thanks to this bar's coconut components.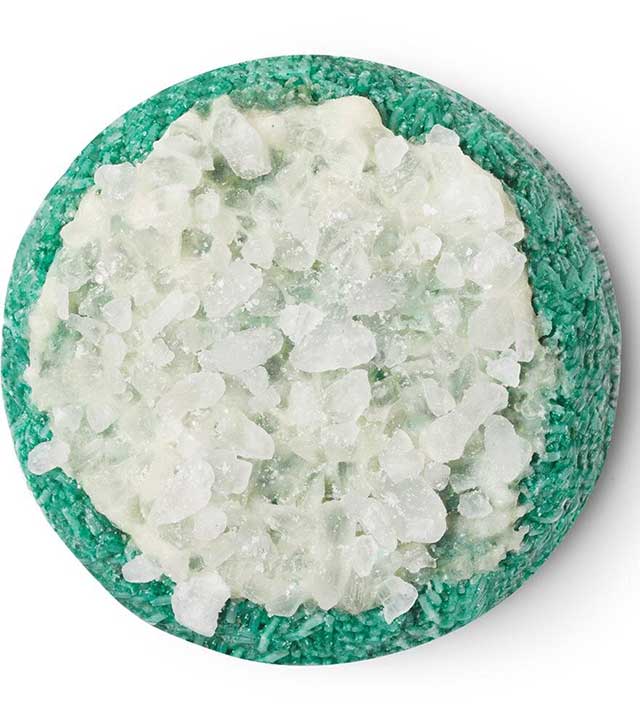 Lush Coconut Rice Cake, P595, Lush.com.ph
Best travel-friendly shampoo bar: Christophe Robin Hydrating Shampoo Bar With Aloe Vera
One of the best things about shampoo bars is that they're super travel-friendly. You can stop worrying about your bag's liquid allowance because your shampoos are now solid and can be taken anywhere! This shampoo bar, in particular, is the best travel shampoo yet. It may be small in size but it's big in its hair care properties. Hydrating and ultra-moisturizing, but it saves so much space in your toiletries kit!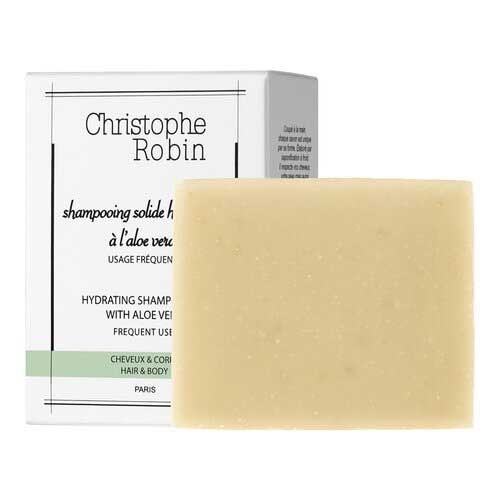 Christophe Robin Hydrating Shampoo Bar With Aloe Vera, P1,120, Sephora
Best shampoo bar for stronger hair: Pure Essentials Kawaakari Shampoo Bar
This shampoo bar is enriched with Avocado oil, which is one of the best oils that can strengthen hair and prevent its breakage. Thanks to this shampoo bar, you can say bye bye to hair fall and hello to stronger locks!
Pure Essentials Kawaakari Shampoo Bar, price available upon request, The Good Trade PH