Dyeing your hair in various colors is not easy (You can read about the whole process here). Because of this, more brands are now coming out with sprays and waxes that can temporarily color your mane into fun shades, but can easily be washed off with water.
To see if washable hair color products are really worth a try, we asked one Cosmo Girl to road test three shades of Cospray's Haircolor Spray for three days. See her thoughts below!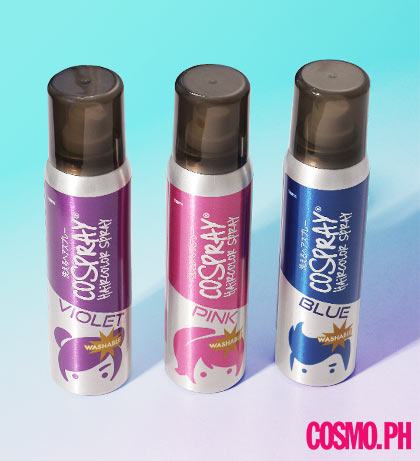 Name: Mixi
Age: 22
Occupation: Graphic Designer
Hair type: Colored
Day 1: Cospray Haircolor Spray in Metallic Violet
I used to have purple hair, so I know how hard it was to maintain. But using this hairspray definitely made it easy to achieve, without the commitment—parang fling lang, all fun and no pressure! I loved how pigmented it looked on my dark brown tresses, and it lasted the whole day.
I'm also sensitive to harsh fragrances, but this hairspray didn't trigger my allergies. In fact, it smelled really good! But just like any hairspray, this was a *little* drying on my hair.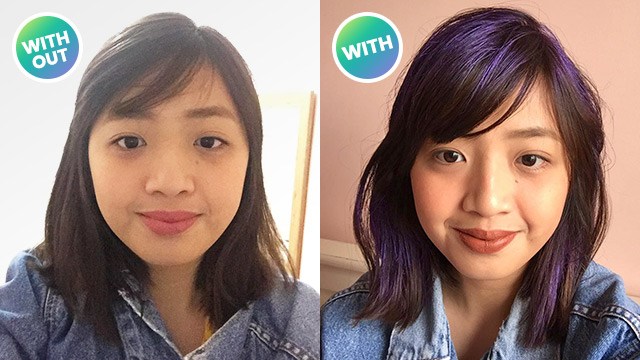 Day 2: Cospray Haircolor Spray in Metallic Blue
Blue was super pigmented, too! I haven't tried the pink shade yet, but I can already tell that this is my favorite color among the three.
I did make the mistake of applying too much on my locks, so the color dripped onto my face. I just dabbed the area with a wet tissue to clean it up. I was surprised that it didn't stain!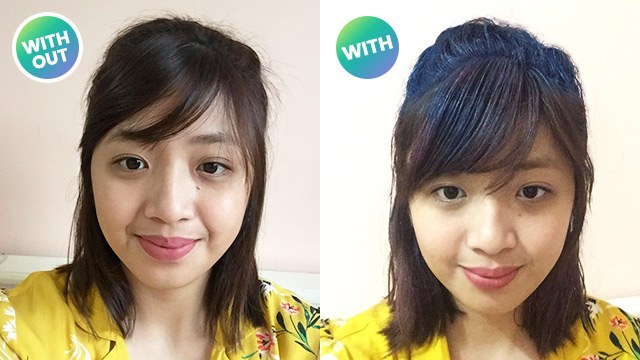 Day 3: Cospray Haircolor Spray in Metallic Pink
Sadly, the pink shade was not as pigmented as the other two—it just gave my mane a light tint. I also noticed that throughout the day, it began to look chalky.
On the bright side, my hair smelled amazing the entire night and the color didn't stain my white shirt!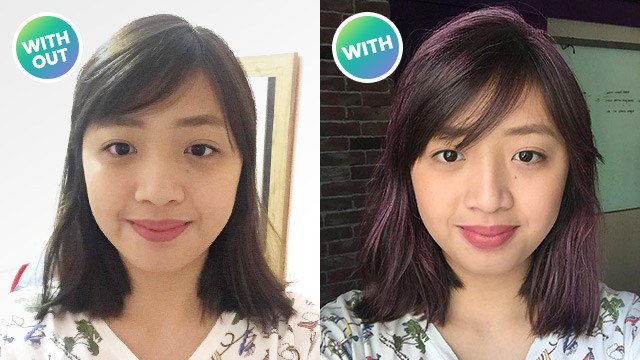 Verdict
I would definitely use these again whenever I feel like adding color to my hair because it's so convenient, long-lasting, and easy to remove! I even tried mixing some of the colors together, and they looked gorgeous. <3
Cospray Haircolor Spray is available at Landmark, Personal Care Exchange, Toy Kingdom, and Toys R Us branches for P209.
Follow Tisha on Instagram.
Continue reading below ↓
Recommended Videos