Is there anything sexier than a beachy wave hairstyle? The only problem is, it's time-consuming to achieve it. It involves being skillful and patient with a curling iron! And because we want the easy life, we decided to try the hyped up BaByliss Curl Secret to find out if it can cut our ~beachy wave hair routine~ in half.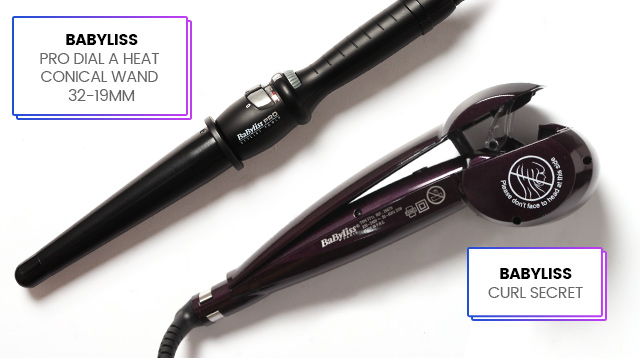 The innovative tool, also known as a curl chamber, automatically grabs a lock of your hair and then releases a perfectly curled section that you can brush out to reveal waves. Sounds easy, right? To find out if using one can *really* cut styling time, we tested it against a regular curling iron. Check out the results below!
BaByliss Pro Dial A Heat Conical Wand 32-19mm
Price: $49.20 or P2,497.64 (depends on the exchange rate)
Where To Buy: Beauty Bay
What is it: A clipless curling iron with 25 heat settings, a barrel size that can work on various hair textures and lengths, and a comfortable grip handle. This tool's versatile shape allows you to create different types of curls, flicks, and waves.
Experience and results: Depending on the hair length and thickness, we took around 35 minutes to an hour to achieve pretty curls. The twirls stayed defined for a few hours and slowly transformed into soft, subtle waves by the end of the day.
Continue reading below ↓
Recommended Videos
BaByliss Curl Secret
Price: P7,950
Where To Buy: Zalora and Rustan's The Beauty Source
What is it: It has three heat settings you can choose from, to cater to your hair density and thickness. Just make sure your tresses have been properly combed through because your locks might end up getting entangled and trapped inside.
Experience and results: It was relatively easy to clip a section of the hair and wait for the tool to release curls. Our hands just got easily tired because it was heavier than a regular curling iron. But our efforts were worth it in the end—the waves lasted for eight hours! Yay!
Our one complaint, as you can see in the photo below, is that we found out that the curl chamber was a bit tricky to use on super long hair: You need to clip the section two times because the lower half won't get curled on the first try. It worked better on shorter lengths.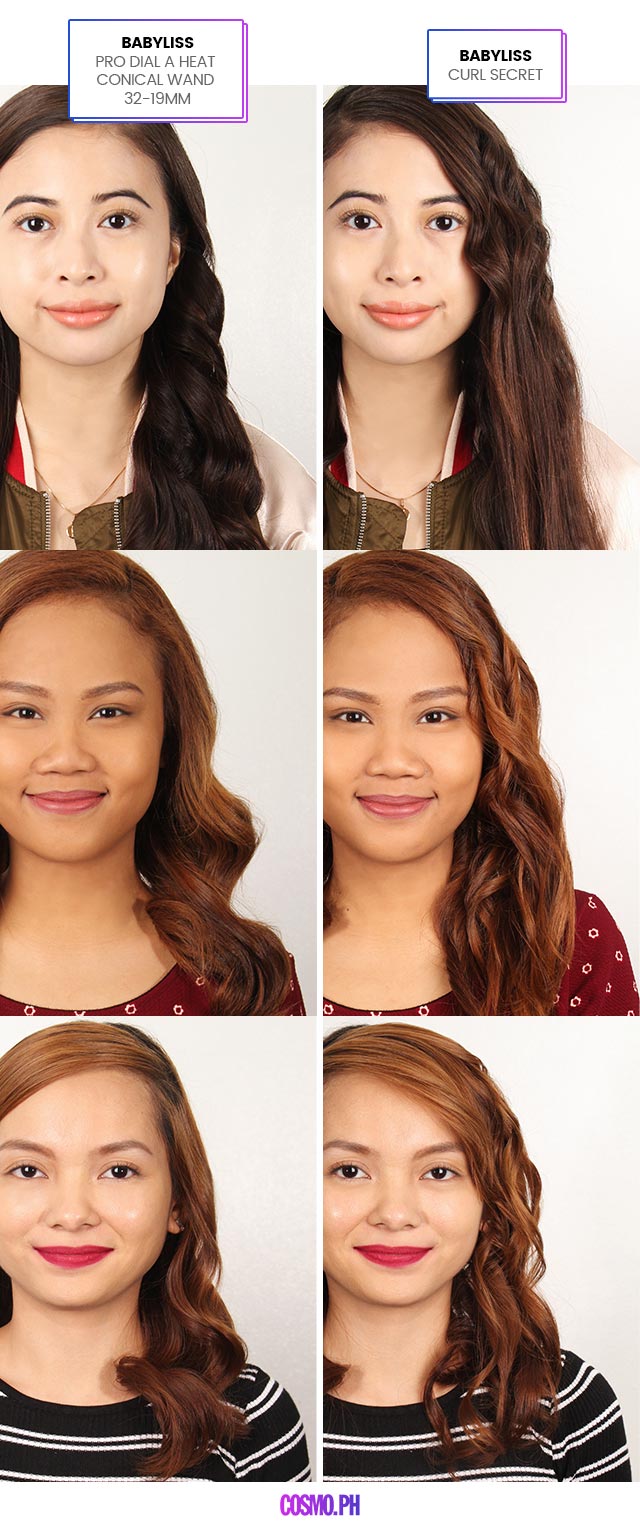 Verdict
While the curl chamber delivered beautiful and longer-lasting curls, it took us a while to do our hair because it can only clip tiny sections at a time. We still recommend a curling iron for beginners. It's easier to control, more affordable, and lightweight! If you're worried about the waves falling, invest in a hairspray that can preserve the definition of the curls.
***
ARTWORK & PHOTOGRAPHY: Mixi Ignacio HAIR: Toni Santos MAKEUP: Sassa Carlos
Follow Tisha on Instagram.
EXPLORE COSMO