We've always been told that there are only three types of hair textures: straight, wavy, and curly. According to Naturally Curly, however, there are actually four types: straight, wavy, curly, and coily.  These four categories are further divided into three sub-categories, with each one being labeled by a letter—A, B, and, C. This IG photo perfectly summarizes every hair type sub-classification.
To better understand the diagram, here's a more detailed visual guide:
A Guide On Different Types Of Hair Textures: Waves, Curls, And Coils
WAVY
Wavy hair has a few bends and the spaces in between each wave (called the S-pattern) differentiate each sub-type.
Continue reading below ↓
Recommended Videos
Wavy 2A
2A's S-pattern is a few inches part, making it easy to straighten the strands when needed. This type of wavy hair has a tendency to look limp and flat.
Hair BFFs: Volumizing mousse, dry shampoo
Wavy 2B
2B has a thicker texture compared to 2A, and the S-pattern is more defined. This type of waves has a beachy vibe to it. 
Hair BFFs: Sea Salt Spray, Curl-enhancing sprays
Wavy 2C
 The S-pattern of 2C is tighter compared to 2A and 2B, and its texture is more prone to frizz. It's also commonly mistaken as a "curly" hair type.
Hair BFFs: Leave-in conditioner and curl-defining mousse 
CURLY
When the S-pattern looks like a lowercase S or looks more twirly, then the hair is classified as curly. Because curls, in general, are prone to frizz, it's advised to avoid hair care or hairstyling products that contain alcohol and sulfates. The said notorious ingredients are known to dry out the strands.
Curly 3A
The large, loose curls create a voluminous look. 3A is coarser in texture than 2C. 
Hair BFFs: Curl-defining milk, shine serum
Curly 3B
3B is a type of curl that reminds us of intertwined DNA links. The S-pattern almost appears like coils and its texture is rougher than 3A's.
Hair BFFs: Coconut oil-based conditioning products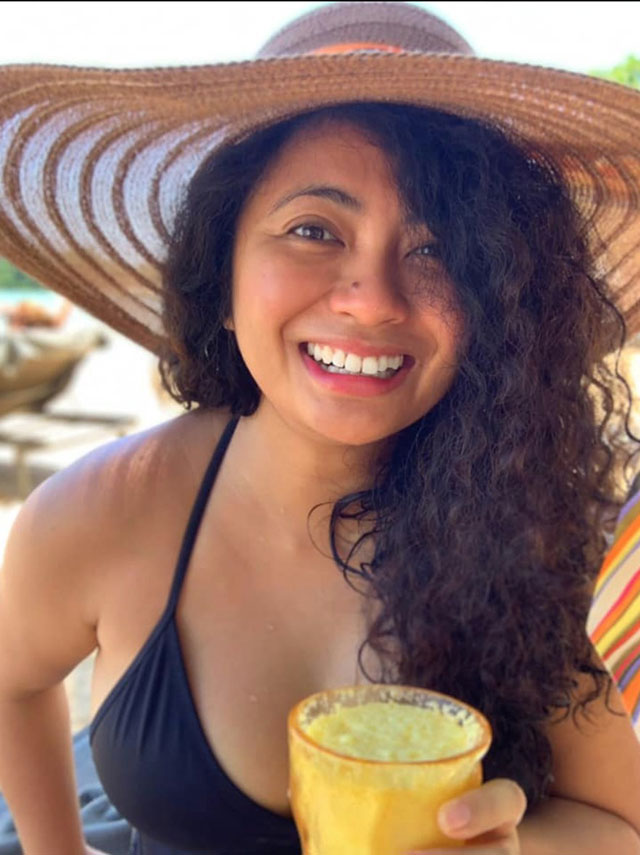 Curly 3C
3C has springy, tight curls that are prone to dryness and frizz.
Hair BFFs: Coconut oil-, aloe vera-based conditioning products
COILY
Normally seen on people of African descent, the strands are gathered into coils and possess a coarse texture and kinky appearance. The tighter the coils, the more its type progresses in the letter sub-classification. 4A, 4B, 4C hair types need to be conditioned regularly to avoid looking wiry.
Hair BFFs: Co-washing, olive oil-, coconut oil- and argan oil-based products
How do we take care of wavy and curly hair?
All the hair textures mentioned above will benefit from following the Curly Girl Method. It was created and developed by hairstylist and curl expert Lorraine Massey. She wrote Curly Girl: The Handbook, aka the guide to bringing out beautiful natural waves and curls. CGM suggests avoiding certain haircare ingredients and prioritizing nourishing products to prevent frizz and breakage. Learn more about CGM here.
Follow Ira on Instagram.