3CE
3CE—which stands for 3 Concept Eyes—is well-loved for their pretty lip pigments and hydrating foundation. Available via Sephora.ph.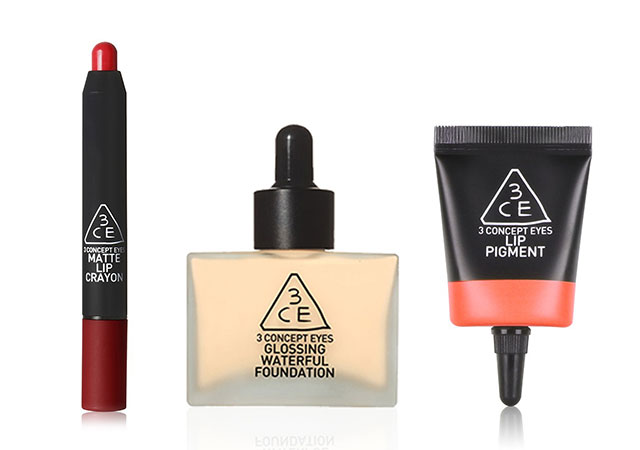 Matte Lip Crayon P704; Glossing Waterful Foundation P1,307.00; Lip Pigment, P737
Banila Co.
One of the latest Korean beauty brands to arrive in the Philippines, Banila Co. has won various accolades for their famous cleansing balm. Also worth the hype are their primers and finishing powders for long-lasting makeup.
ADVERTISMENT - CONTINUE READING BELOW ↓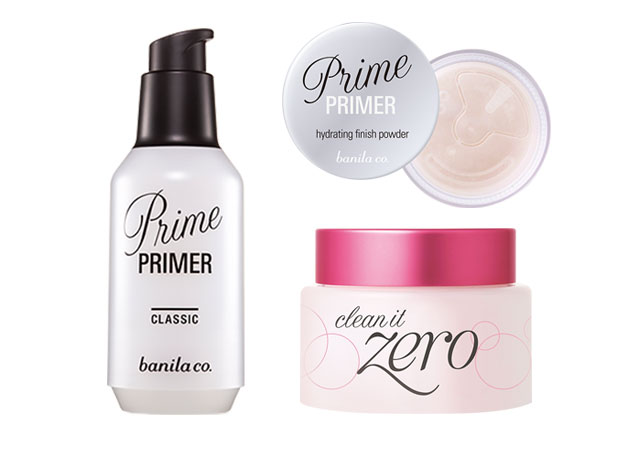 Prime Primer Classic, P1,060/30mL; Prime Primer Hydrating Finish Powder, P1,050/12g; Clean It Zero, P875/100mL;  
Dr. Jart
The makeup and skincare brand began in 2004, and has since then became a favorite among beauty enthusiasts.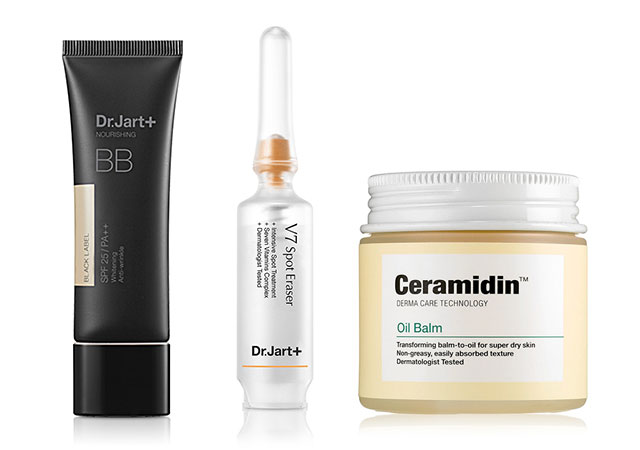 Black Label Nourishing Beauty Balm SPF 30, P2,235/50mL; V7 Spot Eraser 1,407.00/5mLx2; Ceramidin Oil Balm P1,843;
Etude House
Who doesn't recognize the whimsical packaging and products of this popular Korean brand? We love their Wonder Pore and Moistful line for perfect skin, while their super affordable brow pencil is one of the most underrated beauty products in the market.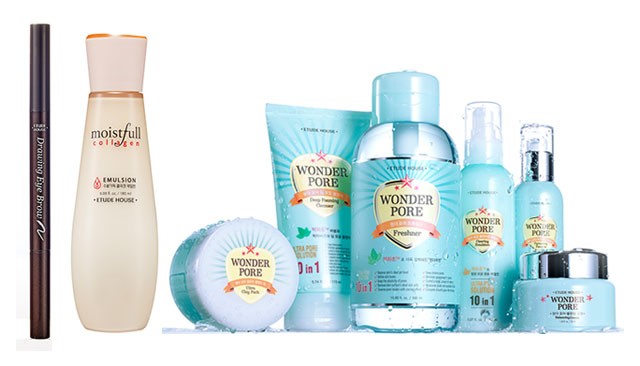 ADVERTISMENT - CONTINUE READING BELOW ↓
Drawing Eye Brow Pencil, P148; Collagen Moistful Emulsion, P728;  Wonder Pore Ultra Clay Pack, P678, Wonder Pore Deep Foaming Cleanser, P548, Wonder Pore Freshener, P898/500mL, Wonder Pore Clearing Emulsion, P728, Wonder Pore Balancing Cream P848, Wonder Pore Tightening Essence P998, Wonder Pore Whipping Foam P678
Face Shop
Face masks that work, an automatic brow pencil that will instantly bulk up your brows, and a life-changing BB cream are just some of what this Korean beauty store can offer.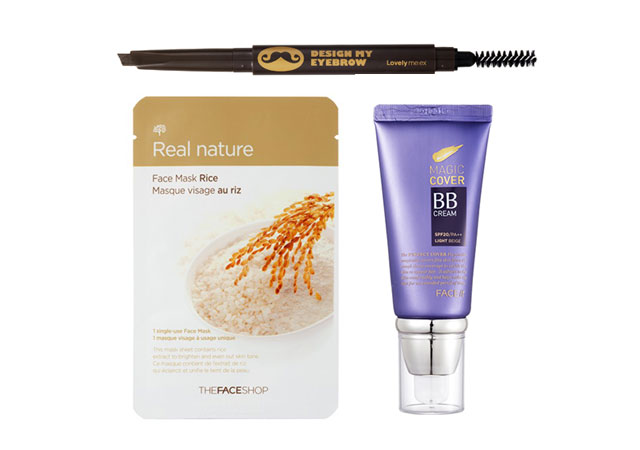 ADVERTISMENT - CONTINUE READING BELOW ↓
Real Nature Mask Sheets, Lovely Me:Ex Design My Eyebrow Auto Eyebrow Pencil,  Face It Magic Cover BB Cream, prices available upon request
Holika Holika
First of all, can we talk about the packaging? Quirky as they may be, these hardworking products are your weapons to achieve skin that is absolutely perfff! The Magic Pole mascara, on the other hand, will hold the curl of even the most stubborn Asian lashes.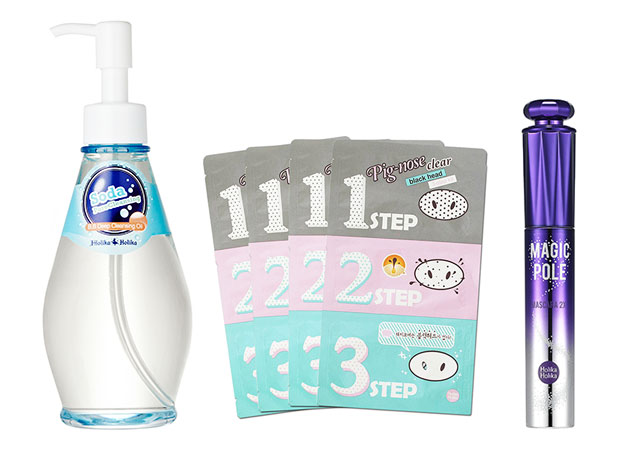 ADVERTISMENT - CONTINUE READING BELOW ↓
Soda Pore Cleansing B.B. Deep Cleansing Oil, P755; Pig Nose 3-Step Kit, P95;  Magic Pole Mascara 2x (Waterproof), P595
Leaders
Who wouldn't love face masks that are free of all the nasties—we're talking parabens, mineral oils, etc. Us, that's who!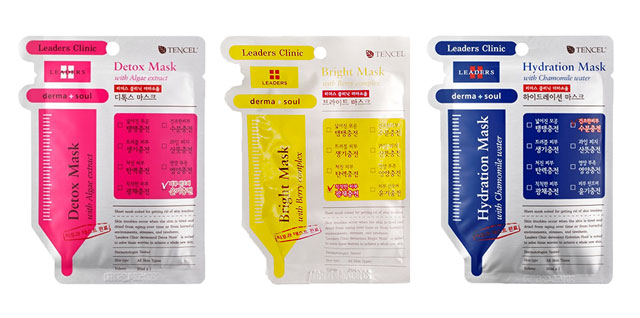 Derma Soul Detox Mask, Bright Mask, Hydrating Mask,   P78 each
ADVERTISMENT - CONTINUE READING BELOW ↓
Laneige
Help your skin repair and rehydrate itself while you snooze at night with these wonderful sleeping packs, including one for your puckers. And in case you wish to get in on the BB cushion trend, this is one is the most legit of them all.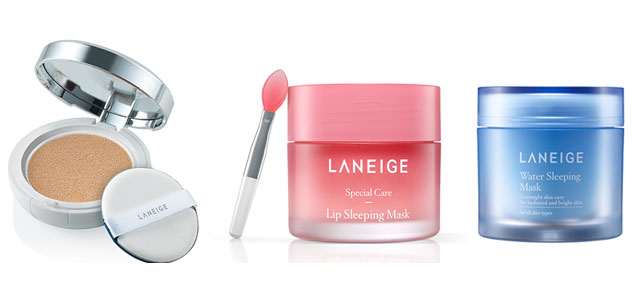 BB Cushion, P1950; Lip Sleeping Mask, P950;  Water Sleeping Pack, P1,400
ADVERTISMENT - CONTINUE READING BELOW ↓
Nature Republic
Keep your skin refreshed with these fantastic aloe vera products. Perfect for girls with oily and sensitive skin!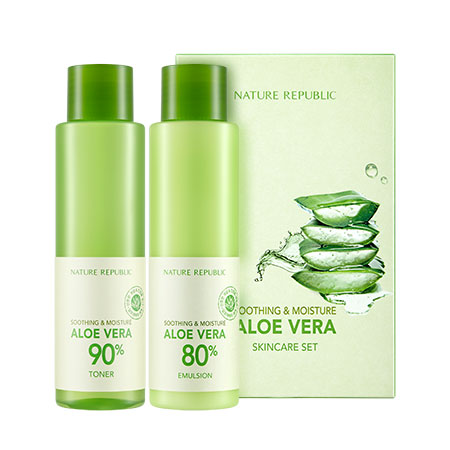 Aloe Vera Skincare Set, P925
Skinfood
Scrub your way to better skin with these essentials!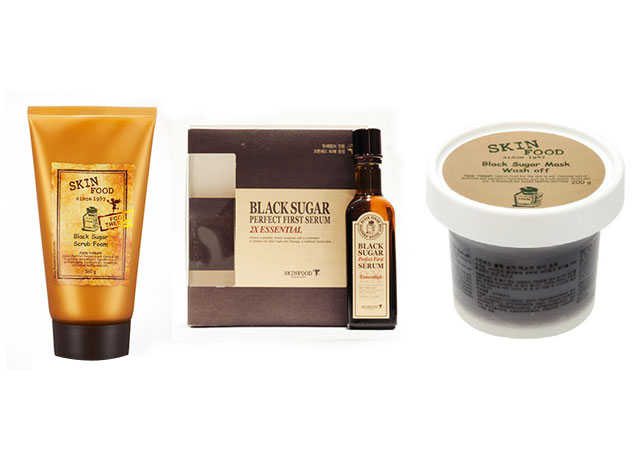 ADVERTISMENT - CONTINUE READING BELOW ↓
Black Sugar Scrub Foam, P725; Black Sugar Perfect First Serum 2x Essential, P1,750; Black Sugar Mask Wash Off P645
Tony Moly
Not sure what you should try out from Tony Moly? Check out our picks: a luxurious face cream, a peeling cleanser, and the cutest hand cream ever.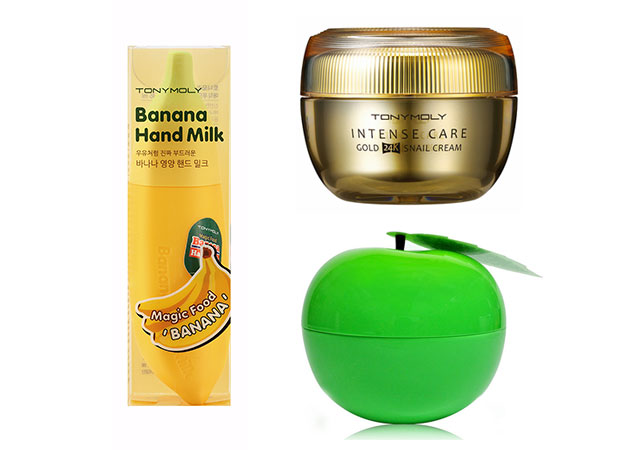 Banana Hand Milk, P378; Gold 24K Snail Cream, P3298, Appletox Peeling Cream P528
ADVERTISMENT - CONTINUE READING BELOW ↓
Follow Retty on Instagram.