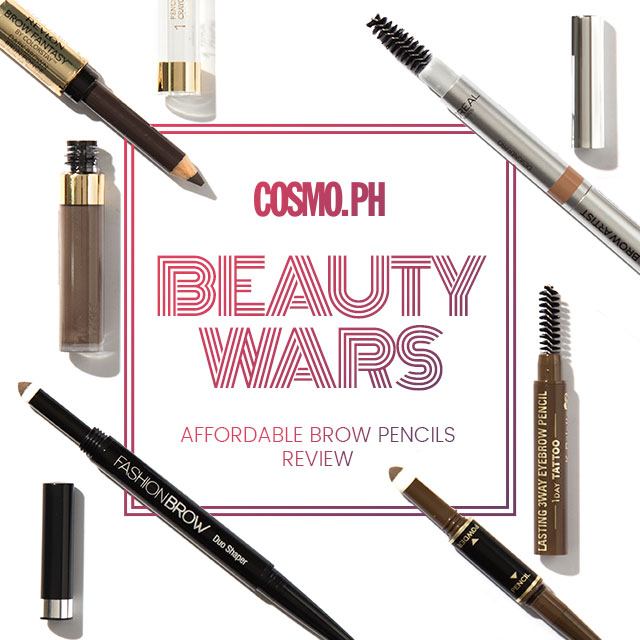 If there's one makeup category Pinays can't live without, it's their kilay products—they frame the face, after all! So for the second Cosmo.ph Beauty Wars review, we focused on affordable brow pencils to show you which ones will ACTUALLY give you #BrowsOnFleek all day, every day—aka which ones will survive through oil, sweat, and ~*rain*~.
Here are the contenders: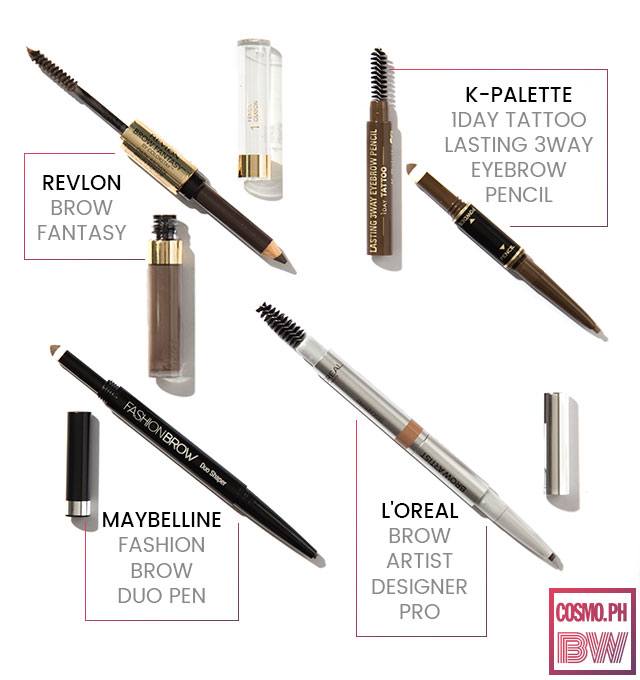 ***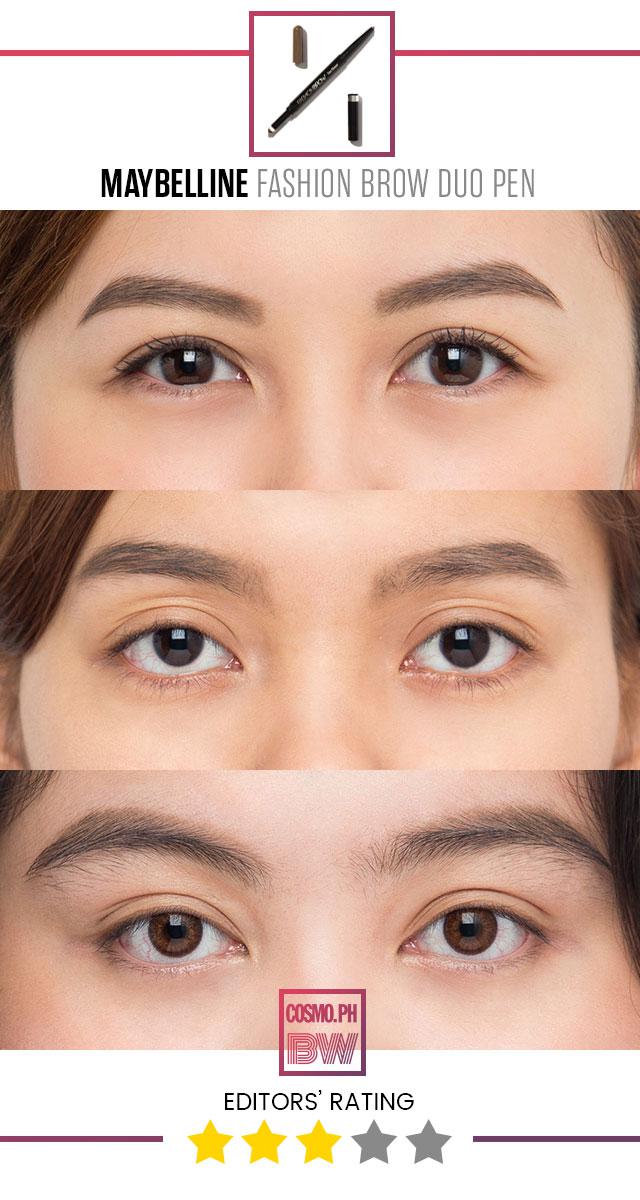 Continue reading below ↓
Recommended Videos
Maybelline Fashion Brow Duo Pen
Price: P299
What It Is: A skinny brow pencil on one end and a brow powder on the other to help blend out your brow color.
Why We Love It: Something we wish were a part of this product? A spoolie. But for its affordable price, it's already good enough since you have two products to fill in your brows—plus the size is perfect for carrying around. Take note, though: We found the pencil hard to use because it was too waxy for our taste.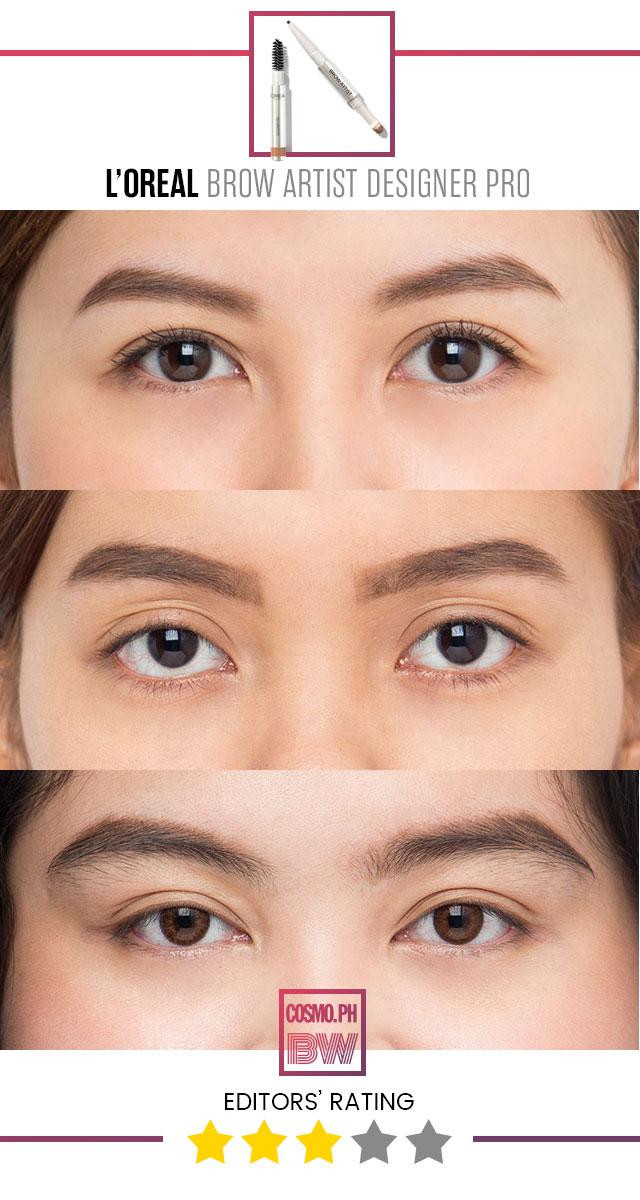 L'Oreal Brow Artist Designer Pro
Price: P500
What It Is: A 3-in-1 product that has a brow pencil, a spoolie, and brow powder. All three features help to create a full yet natural-looking kilay.
Why We Love It: You have everything you need (sans brow gel, of course) to get gorgeous kilay! On one end is a brow pencil, on the other is a spoolie, and in the middle is a ~hidden~ brow powder—so cool, right?! The pencil and powder are pigmented and waterproof, too, so for the price, it's pratically a steal.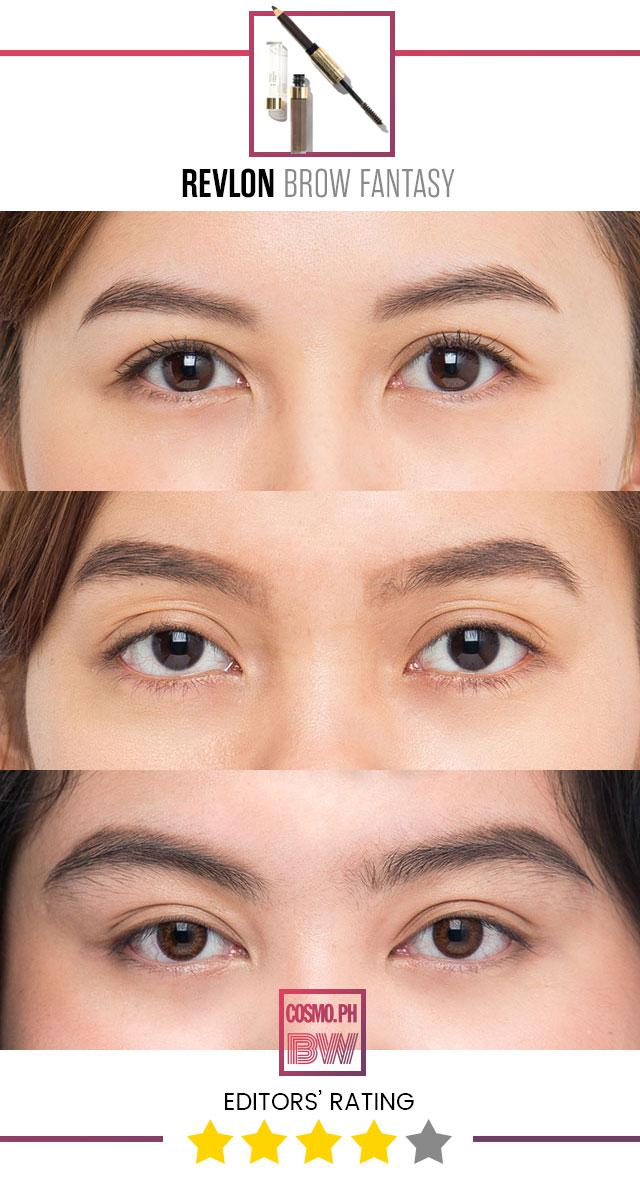 Revlon Brow Fantasy
Price: P575
What It Is: Instead of having a spoolie on one end, this brow pencil has a tinted brow gel to help set, shape, and define your brows right after filling them in.
Why We Love It: This brow pencil surprised us the most. We found that we didn't need a separate spoolie to use because the brow gel worked like one. So right after using the pencil, the gel was able to set our kilay AND evenly distribute the product—basically hitting two birds with one stone!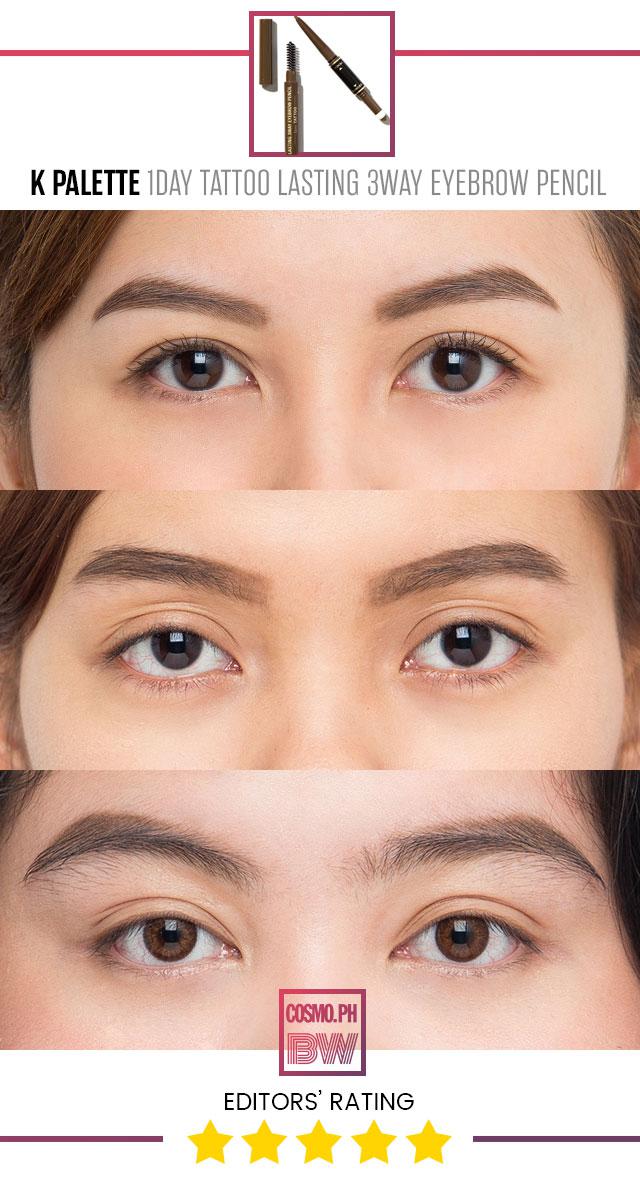 K-Palette 1Day Tattoo Lasting 3Way Eyebrow Pencil
Price: P795
What It Is: A pencil the experts swear by, this nifty product features a brow pencil, brow powder, and spoolie in one.
Why We Love It: JUST WOW. This eyebrow pencil will last through anything: sweat, water, oil, and even the occasional rubbing! It may be pricier than the rest, but a little goes a long way with this product so it's guaranteed to last you for months. If you need to make sure your kilay stays in place all day, this is your guy!
Artwork: Jico Joson
Follow Tisha on Instagram.