A lip and cheek tint is a godsend for anyone who's on a budget and is constantly in a rush. Not only does it save time in the morning, but it's also a sulit purchase because it's like getting two products for the price of one! 
One brand that's famous for lip and cheek tints is KJM Cosmetics. Though they only started in 2016, you can spot their lip and cheek tint inside a lot of Pinays' makeup kits and for a good reason, too. This water-based product is long-wearing and it comes in a variety of shades—from soft pinks to vampy purples. The best part is it's super affordable. Each tube only costs P110, so you can def collect your faves!
Continue reading below ↓
Recommended Videos
We decided to test three shades from their 10-color lineup:
Dolled (bubblegum pink)
Tango (red-orange)
Bewitched (berry wine)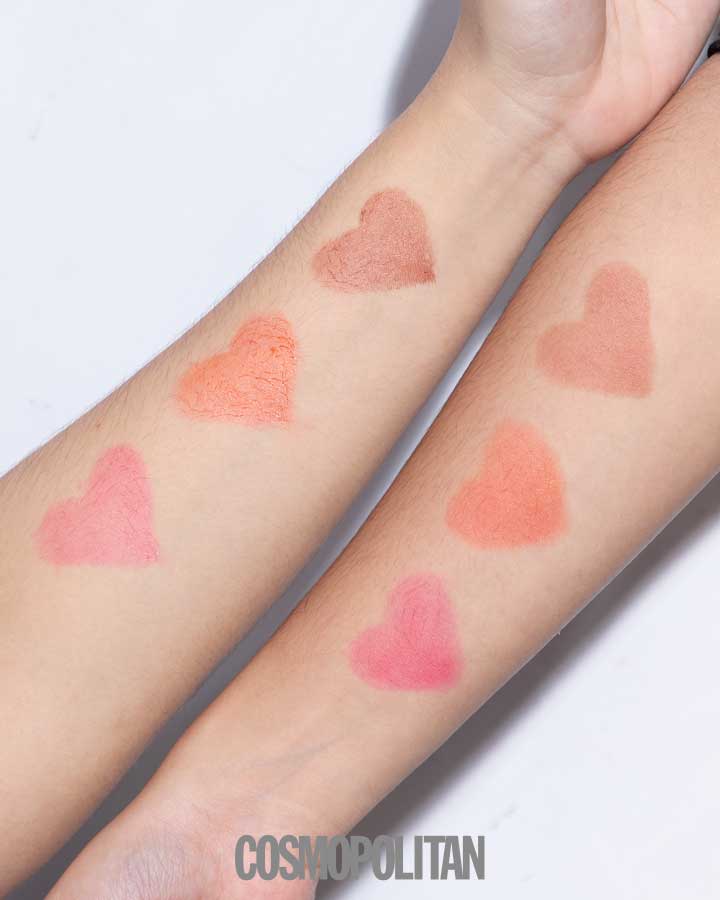 Here's our review of the three colors:
Dolled
Lily
Pink shades like Dolled are what I'd usually pick when shopping for lippies and blushes. I liked this particular product's youthful color. Sadly, my lips were back to their normal color by the time I had my morning coffee, but the stain on my cheeks was intact.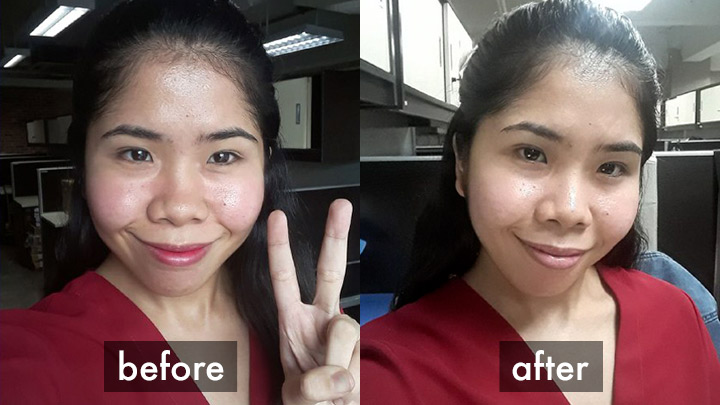 Marga
This pink shade lived up to its name—it will really give you a doll-like look. I liked its color payoff on my cheeks, but sadly, it didn't last too long on my lips. It was *too* light so it faded agad.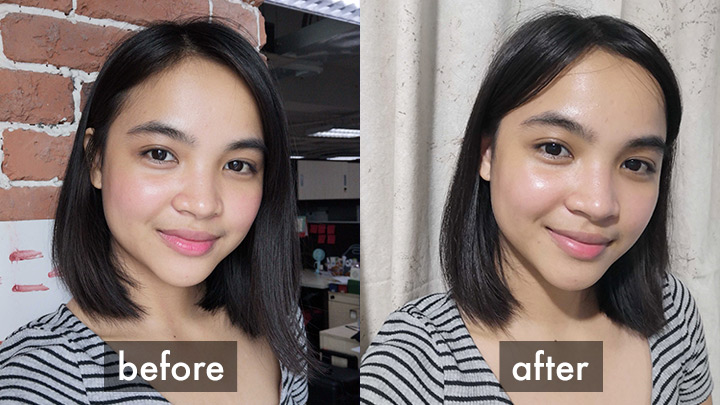 Mixi
This tint stayed true to its name—I believed I looked like a Barbie doll when I wore this shade. The color was kind of sheer, so I had to go over my cheeks a few times. I would use this hue if I want to look super cute.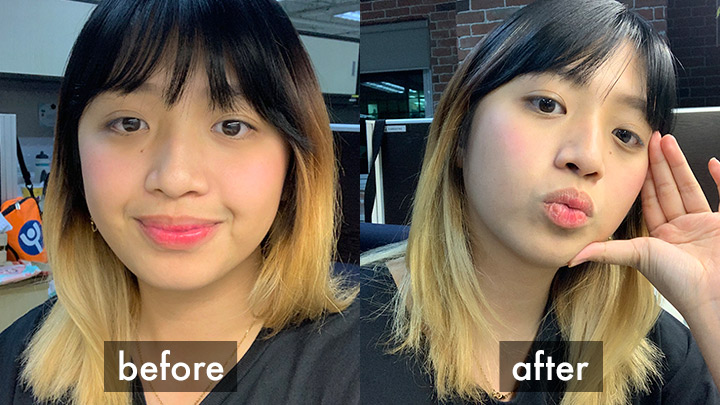 Tango
Lily
It's a water-based product, so I wasn't really expecting it to be super pigmented (it was not). But I liked how my skin absorbed the product quickly. I was at the office the whole day and I didn't move around much, so the tint stayed on until evening. However, I found this shade a little *too red* for me.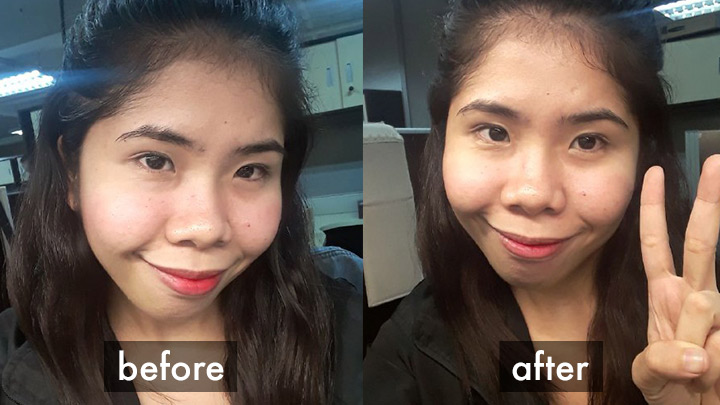 Marga
I'm not really into orangey shades, but surprisingly, I liked Tango! It looks natural on my skin. However, I spent almost three hours outdoors so I was sweaty. The tint didn't last too long on my lips and cheeks.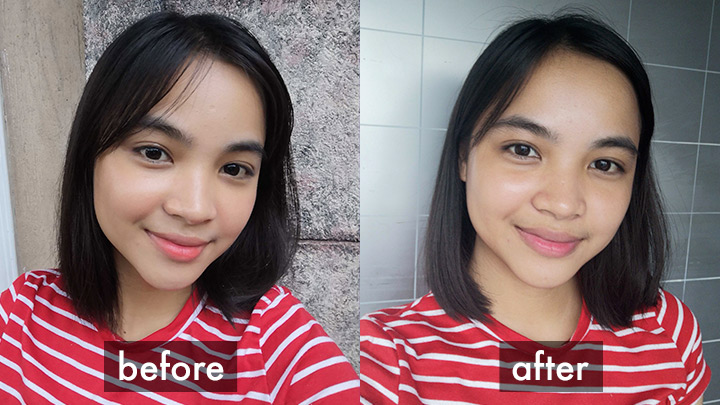 Mixi
I really loved how Tango looked on me—ang lakas niya maka-fresh! It was like summer in November when I wore this shade because of its reddish-orange hue.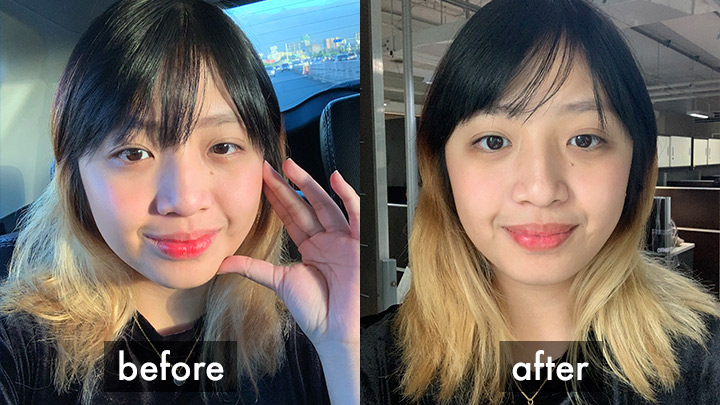 Bewitched
Lily
This is a shade that I liked at first glance pa lang. I was at a shoot for work the whole day and while the purple-ish and wine-hued tint didn't last long on my lips, the color stayed on my cheeks until 5 p.m.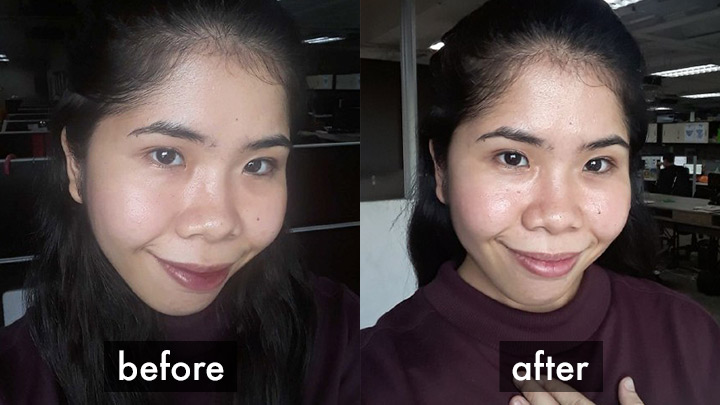 Marga
This is the type of shade I really like. I love how pigmented it is—ang lakas maka-fresh! But on my lips, I had to apply more to get the color payoff I wanted. When I got home, I was super impressed with how long-lasting it was, especially on my cheeks.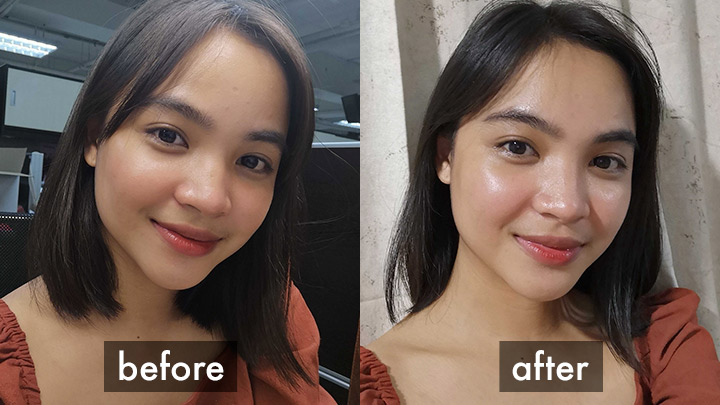 Mixi
Just by looking at the tube, Bewitched appeared super intimidating because of how dark it appeared. But when I applied it on my pout, it transformed into a berry purple hue which I really liked. Its staying power was great too as it was still on my cheeks and lips when I got home!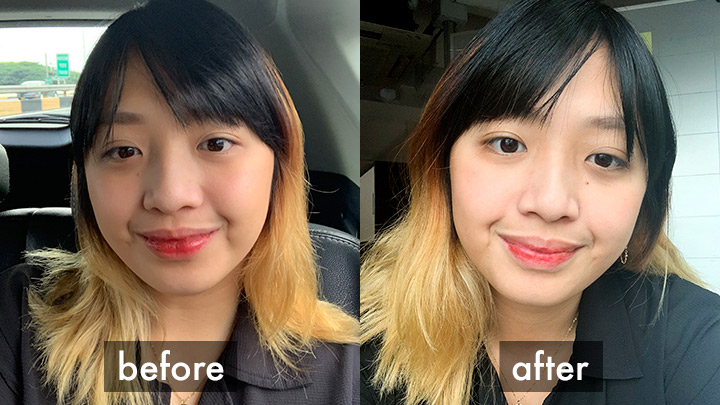 What was your favorite shade? Would you try the KJM Lip Cheek Tints again?
Lily
I loved KJM's Bewitched! I don't usually wear dark shades, but this one made me change my mind. And yes, I'd try this particular KJM tint again, because it's really affordable and TBH, I kept getting compliments from people when I wore the ~vampy~ shade. *wink wink*
Marga
I would buy Bewitched again! I'm so into the ~fresh lang~ lewk that it gave me. I love how it's not bright red on me. And yes, I want to try the other shades of KJM lip tints because they're so affordable!
Mixi
For my cheeks, I really liked Bewitched, because it made my complexion glow. I didn't look buzzed—tamang fresh lang. It's perfect for when I want to be low-key but still kikay. For my lips, I think I liked Tango the best. It has a summer-like and fun vibe compared to the dramatic and emo effect of Bewitched. I looked ~*glowing*~ with Tango—like I ate a lot of fruits and drank a lot of water, haha!