You can't talk about the best lipsticks out in the market without mentioning MAC Cosmetics. The brand is behind some of the most iconic lipsticks in the world, after all. From celebs, makeup pros, and regular makeup junkies, everyone has owned (and possibly obsessed over) a MAC lipstick at one point in their lives.
How much are MAC lipsticks in the Philippines?
While a piece of that iconic black tube costs more than a regular lipstick (a tube of regular MAC lipstick retails for P1,100 as of this writing), they're definitely worth investing in because of their unbeatable formula and wide shade range—they have something for everyone.
If you've ever walked into a MAC store or counter, you'll notice that lipsticks are organized according to their finish: from mattes, retro mattes, lustre, satin, amplified, cremesheen, and frost to name a few. We've listed down MAC Philippines' bestselling nude lipsticks according to finish, so you won't have to stress over finding your shade the next time you go shopping. 
MATTE LIPSTICKS
MAC matte lipsticks are famous for being creamy and smooth. They're also very pigmented, so you can expect full-coverage color on your lips. If you have dry lips, just prep your puckers with a bit of lip balm before swiping on a matte lipstick. 
Continue reading below ↓
Recommended Videos
Velvet Teddy
This nude shade tops the list as the number one bestselling lipstick in the Philippines. It's a deep-toned beige that is the perfect product to swipe on if you want an MLBB look, especially if you have medium-toned skin. If you're fair-skinned, it would be better to use a pinkish nude lip liner before swiping this on, so you won't look too washed out.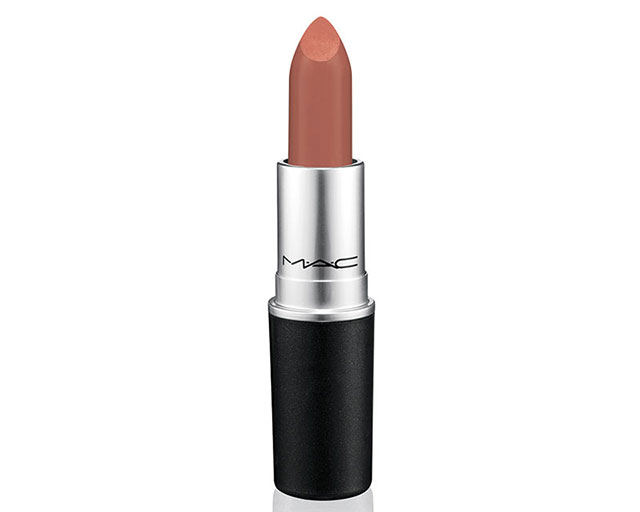 MAC Matte Lipstick in Velvet Teddy, P1,100, Lazada
Taupe
Taupe is a warm brown shade that looks good on literally any skin tone. It has hints of red, making the color just a little bit rosy, hence, flattering and pretty on your lips!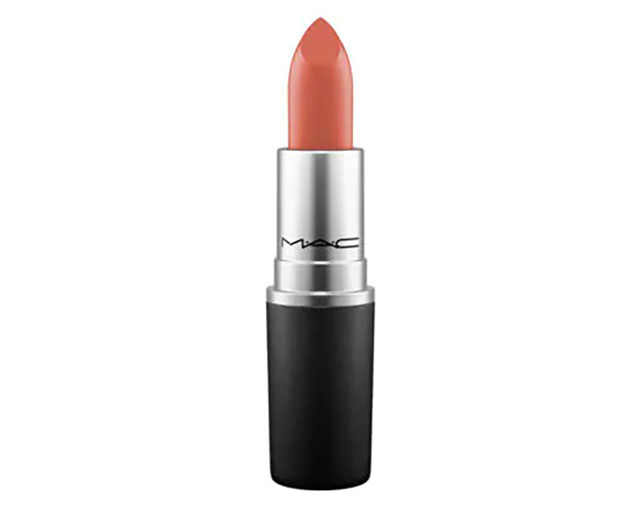 MAC Matte Lipstick in Taupe, P1,100, Lazada
Persistence
If you're looking for a peachy-brown shade, this is the lipstick that you need. It's a slightly darker nude shade, so layering it on can work as a statement lip, too.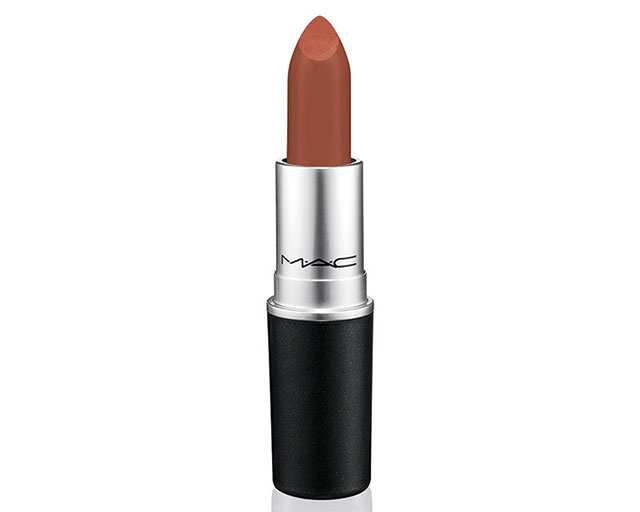 MAC Matte Lipstick in Persistence, P1,100, Lazada
Kinda Sexy
A warm coral nude shade, Kinda Sexy is the go-to of many celebrities. It's a shade that will instantly brighten your face, so it's perfect for daytime. Tip: This is also a favorite among makeup artists for bridal looks!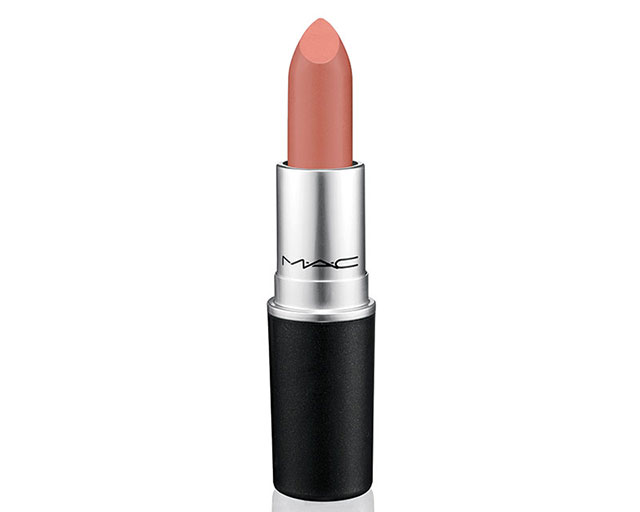 MAC Matte Lipstick in Kinda Sexy, P1,100, Lazada
Whirl
Whirl has been one of the strongest-selling shades for the brand, but in 2015, this particular shade skyrocketed to popularity after Kylie Jenner (and her pouty nude brown lips!) revealed that it was one of her go-to shades. It's a wearable rosy-brown shade that's flattering on every skin tone.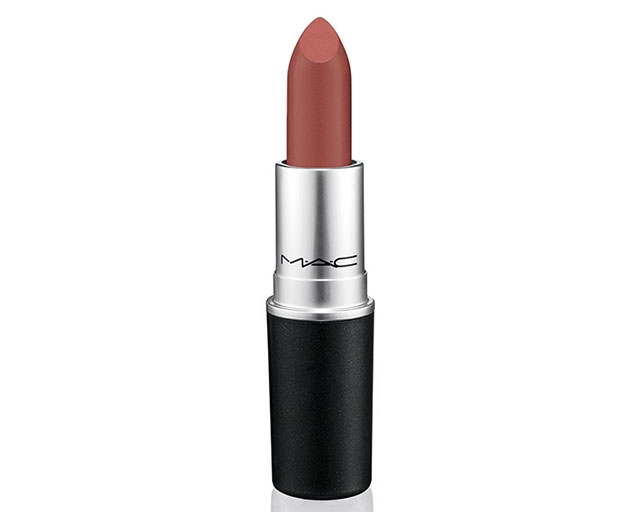 MAC Matte Lipstick in Whirl, P1,100, Lazada
Honeylove
Swipe on this light warm rose-toned beige lipstick for days when you don't feel like piling on a lot of products. Whether you're fair-skinned or morena, you will love this shade.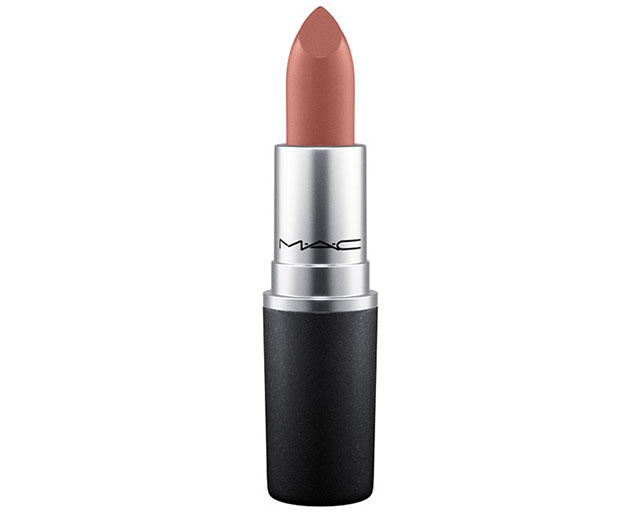 MAC Matte Lipstick in Honeylove, P1,100, Lazada
SATIN LIPSTICKS
If you're not a huge fan of matte formulas, try lippies that have a satin finish—although they don't deliver as much pigment as mattes, they leave your lips looking plump and hydrated throughout the day.
Twig
One of the brand's most iconic lipsticks, Twig is a warm mauvey-pink lipstick that's the perfect MLBB for most skin tones. If you want to invest in your first MAC nude lippie, give Twig a shot. It's extremely wearable, so you'll definitely get your money's worth!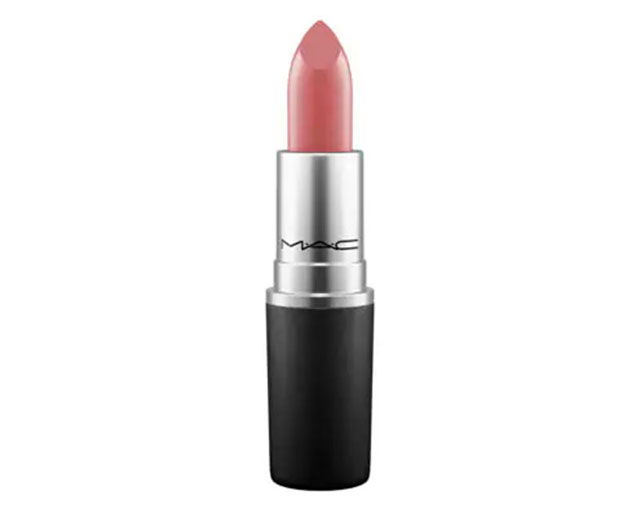 MAC Satin Lipstick in Twig, P1,100 
Mocha
Here's a simple pink brown lippie that will probably never leave your makeup kit. This shade will match every look you decide to go for.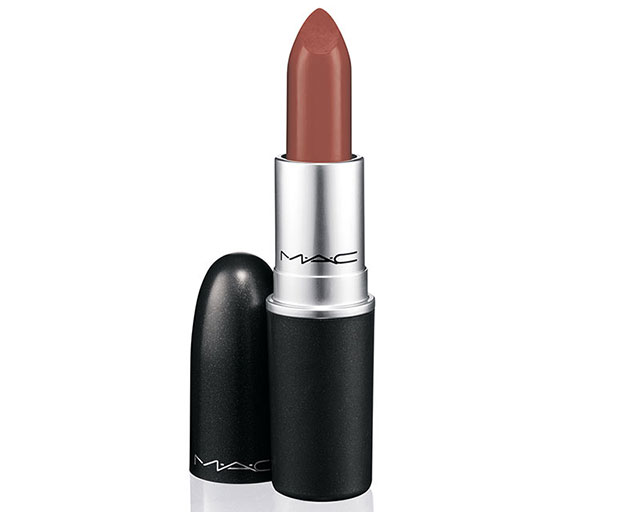 MAC Satin Lipstick in Mocha, P1,100, Lazada 
Faux
This muted-pink shade has a hint of purple in it, so it's not as nude as the other shades. However, it's still a pretty daily lipstick, especially when you wear it with a flattering pink blush to balance the lips.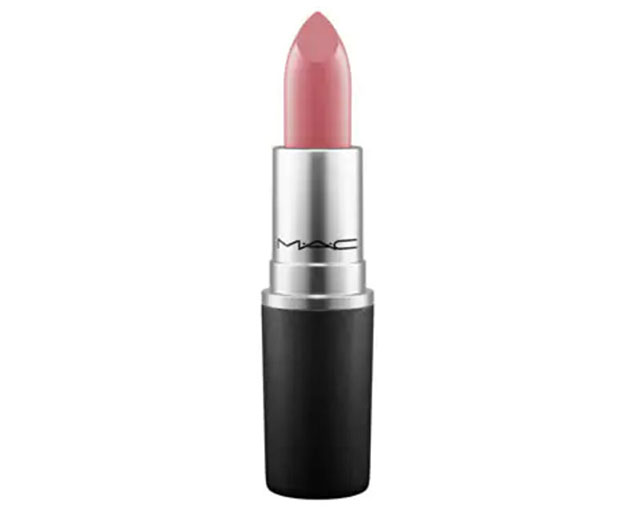 MAC Satin Lipstick in Faux, P1,100, Lazada
Spirit
This deep, nude warm brown shade will look especially good against morena skin!
MAC Satin Lipstick in Spirit, P1,100, Lazada
AMPLIFIED LIPSTICKS
MAC's line of amplified lipsticks boasts of extremely pigmented lippies with a semi-lustrous finish. If you're looking for lippies with high color payoffs, check these out.
Cosmo
Consider this warm peachy-pink shade your new go-to lipstick for every occasion. Because of its formulation, it glides on the lips smoothly and stays on for hours on end.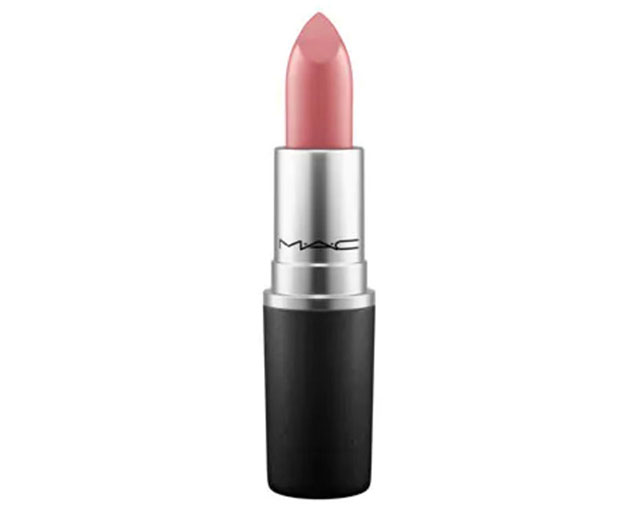 MAC Amplified Lipstick in Spirit, P1,100, Lazada
Half 'N Half
This one's a neutral brown shade with a strong pink undertone to match almost all skin tones.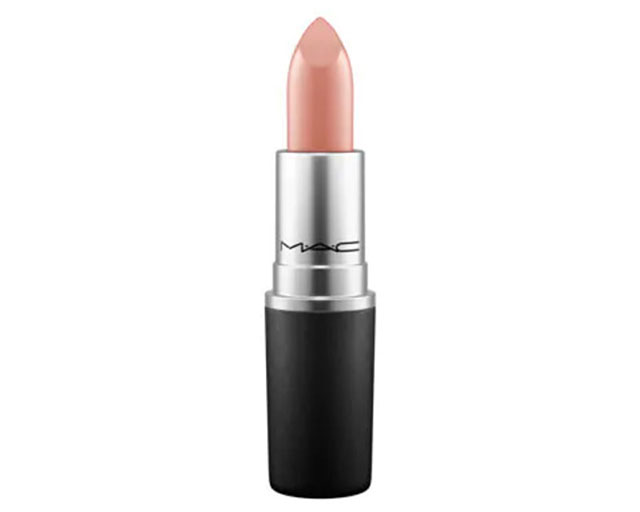 MAC Amplified Lipstick in Half 'N Half, P1,100
RETRO MATTE LIQUID LIP COLOUR
One of MAC's newer lipstick formulas, their retro matte liquid lip colors offer full-coverage color with a liquid suede finish.
Back in Vogue
If you're fan of peach shades as your nude lippies, you must try this warm peachy-pink liquid lip!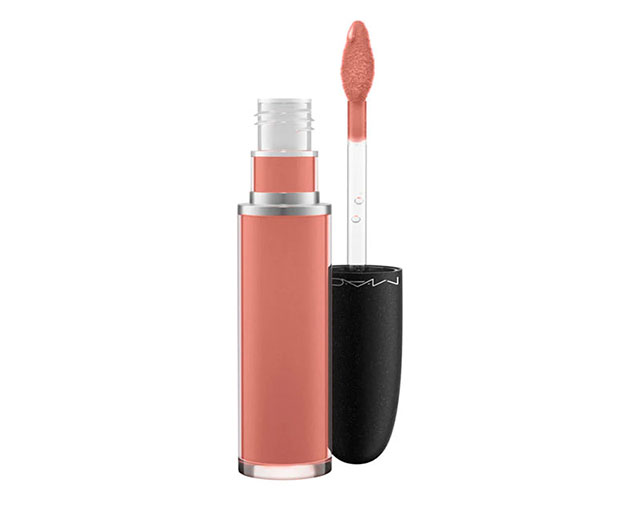 MAC Retro Matte Liquid Lip Color in Back in Vogue, P1,350
Burnt Spice
This matte rosy brown hue complements morena and olive skin perfectly. Prep your skin with some lip balm to make sure this product lasts throughout the day.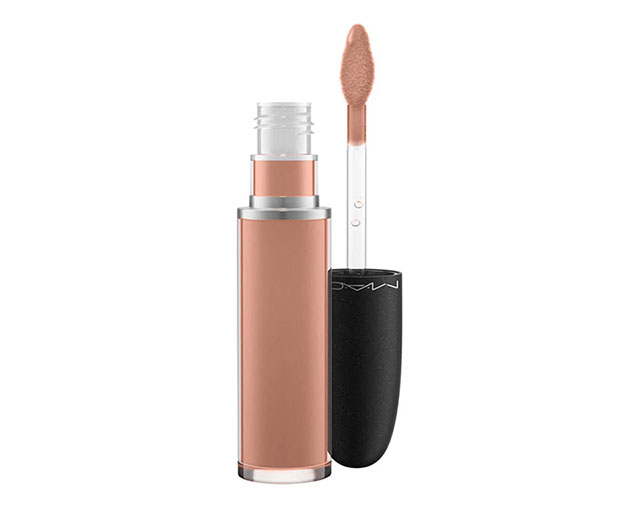 MAC Retro Matte Liquid Lip Color in Burnt Spice, P1,350
Lady Be Good
This warm peach liquid lip is more nude than it is pink. Try this out if you want a muted-peach lippie.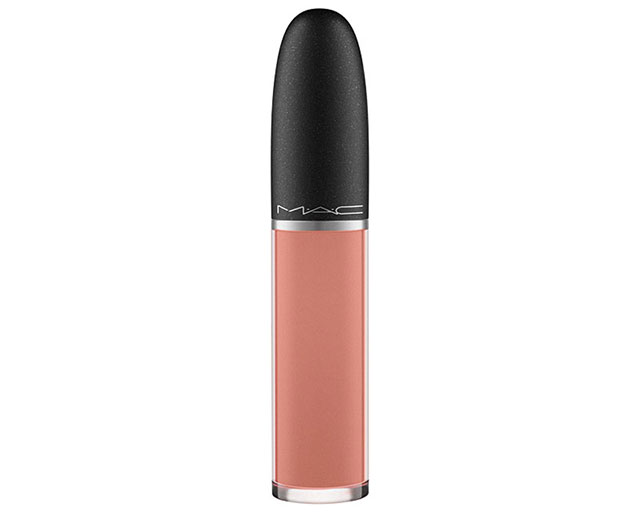 MAC Retro Matte Liquid Lip Color in Lady Be Good, P1,350
CREMESHEEN
Cremesheen lipsticks deliver medium coverage with a semi-glossy finish. If you're a fan of lip liners, try layering a cremesheen lippie on top to add moisture and color to your lips.
Crème In Your Coffee
Just as its name suggests, this no-fail shade is a creamy warm nude pink. Swipe on this shade for lazy days, when you just want to add a bit of color to your lips.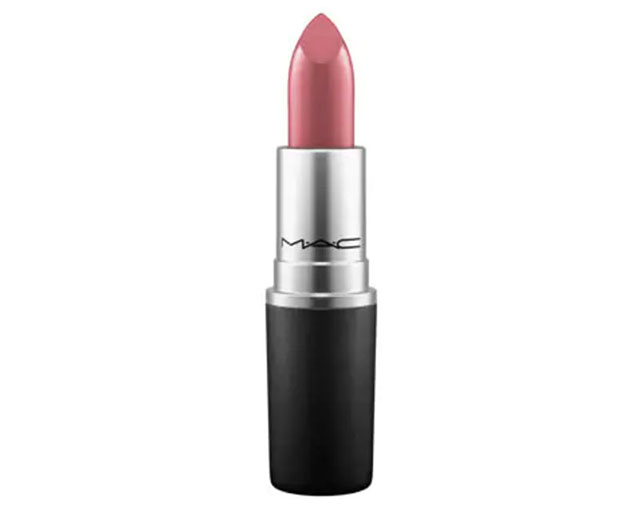 MAC Cremesheen Lipstick in Crème In Your Coffee, P1,100, Lazada
RETRO MATTE
Retro Matte is MAC's OG formula. It's extremely matte, with an intense color payoff. These lipsticks are very longwearing, so you won't have to worry about retouching if you apply it properly. (Read: Prep your lips with lip scrub and lip balm before applying!) 
Runway Hit
This lipstick is a warm pinky-coral nude. To avoid the lipstick from looking flat, we highly recommend to prep your lips with a hydrating lip balm and a lip liner to make the lips appear fuller.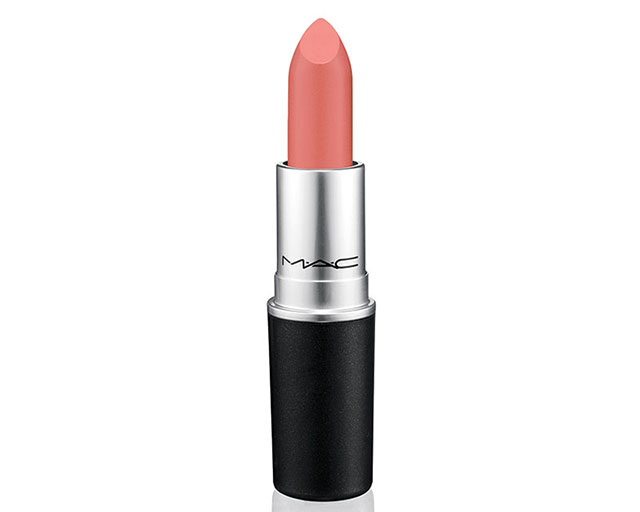 MAC Retro Matte Lipstick in Runway Hit, P1,100
POWDER KISS
The newest addition to MAC's lipstick line, Powder Kiss lippies are lightweight and hydrating. Their formula is specifically made to make the lips appear smoother. 
Mull It Over
Here's a pretty rosy coral shade that's very wearable for every day. Find a blush in a similar tone to complete your look.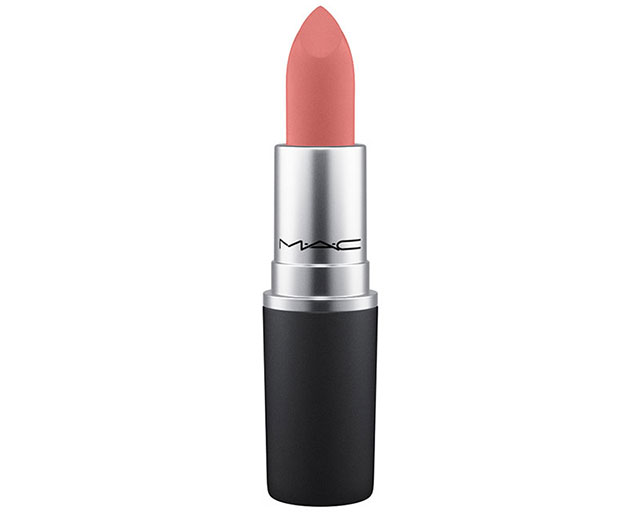 MAC Powder Kiss Lipstick in Mull It Over, P1,100, Lazada
Impulsive
Another beautiful warm brown shade that will complement every morena's complexion!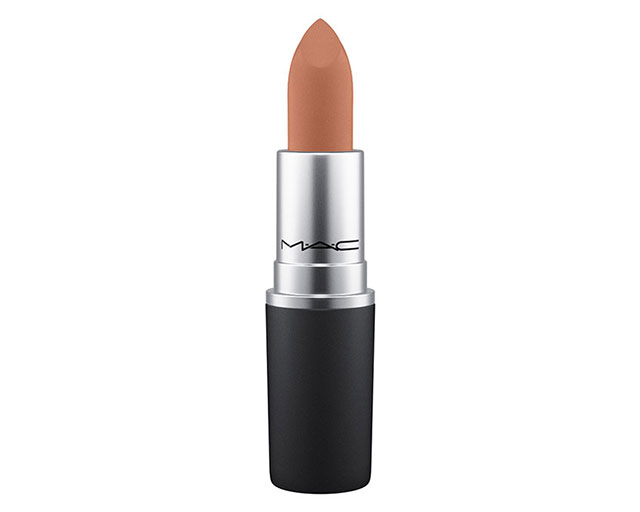 MAC Powder Kiss Lipstick in Impulsive, P1,100, Lazada
My Tweedy
If peachy-orangey shades are up your alley, then this lipstick should definitely be in your radar.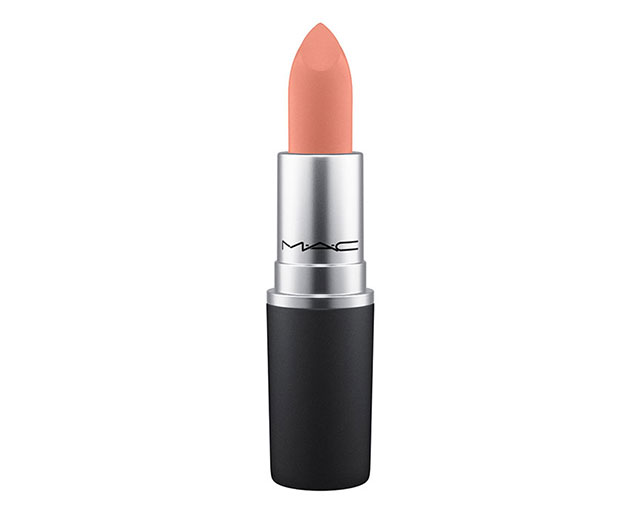 MAC Powder Kiss Lipstick in My Tweedy, P1,100, Lazada
Special thanks to Nicole Tejano of MAC Cosmetics Philippines.  
Follow Retty on Instagram.