Flashy and vibrant nail art is no doubt one of today's hottest accessories, with every fashionista from Tinseltown's "it" girls to your perpetually primped coworker flaunting painted nails to go with their impeccable outfits.

But let's face it, having nails artfully done doesn't come cheap. You may have mentally racked up all the bucks you've spent at salons and nail bars, balked at the total damage, and thought, "Heck, why don't I just do it myself?"

Now you can, Cosmo chicks! Learn to style your nails like a pro with the latest mush-have for every kikay chick, "Polished!: The Nail Art Book".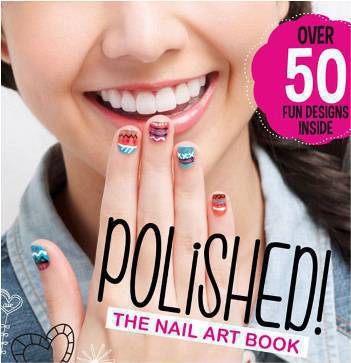 Primp your digits by following the step-by-step instructions inside this book. From colorful Aztec prints to intergalactic inspirations to girly patterns, nail art newbies and enthusiasts will pick up a slew of nail prettifying pointers in this handy read. Try this book's over 50 designs and get ready to flaunt your showstopping digits!

Polished!: The Nail Art Book is available at newsstands and bookstores nationwide for only P195.