It's that time of the year again when it's almost impossible to keep makeup on. It's not easy to look fresh 24/7 especially when you're battling the scorching weather. And let's face it: With this heat, it's a lot more convenient to just skip applying any beauty product.
    
But with the right skin care products and techniques, makeup artist Joyce de Dios-Ignacio says you can still achieve a flawless look. "For me, the best way to prepare your face for makeup is to cleanse it properly. Use an astringent or toner after washing to help tighten pores."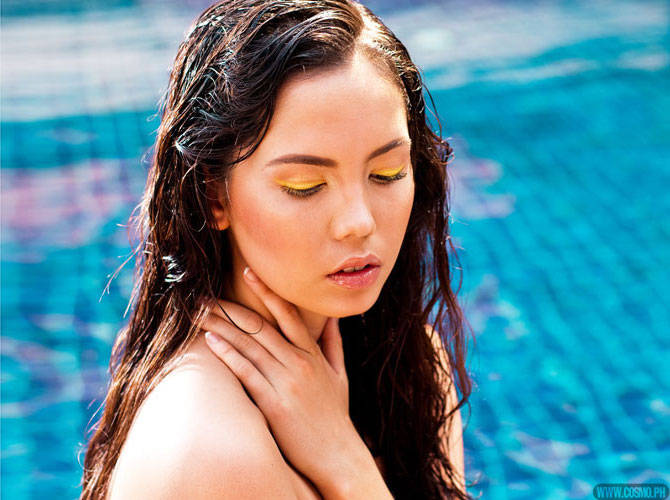 Heat-Proof

Your skin gets oilier when temperatures rise. But if you think that ditching your moisturizer will help keep shine at bay, think again. Use a lightweight, grease-free hydrating product like Juice Beauty's Oil Free Moisturizer, which won't block your pores. Plus, it's designed for oily, combination, and acne-prone skin, so anyone can use it. Applying moisturizer daily is also essential if you want to keep makeup in place, says Joyce. "It's easy for foundation to come off when skin is dry, because it needs to stick to something—and makeup adheres better when the face is properly moisturized." Not comfortable with applying too many layers? Invest in a multi-purpose product like L'Oreal's UV Perfecting Longlasting UVA/UVB Protector SPF 50, which hydrates, protects your face from the sun, and gives you great coverage. Now you can skip the foundation for a more natural, less cakey look.
Continue reading below ↓
Recommended Videos
[nextpage]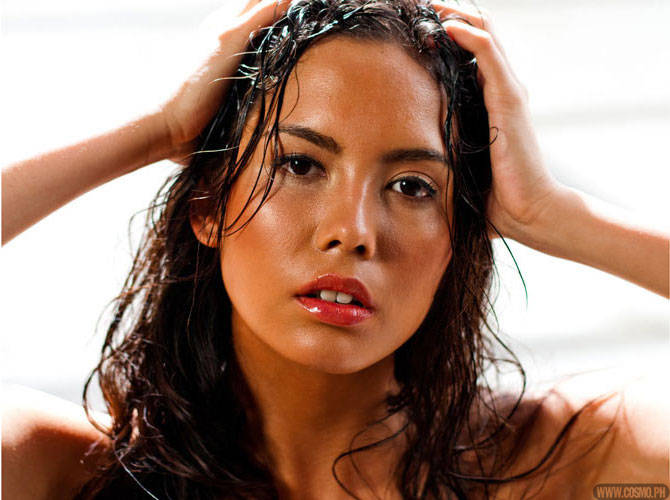 Sweat-Proof

Summer is all about looking sun-kissed and dewy, as if you've been lounging at the beach all day. To get that look, Joyce suggests applying a primer (like L'Oreal's Base Magique Transforming Smoothing Primer) after moisturizing because it seals the pores and keeps your face matte, without making it look perfectly powdered. "Sweep bronzer on your cheeks, and gloss on the lips. Use a cream blush, because it's oil-based so it'll stick better," she says. To keep your face (especially your T-zone) from becoming greasy, reach for oil-blotting wipes.
[nextpage]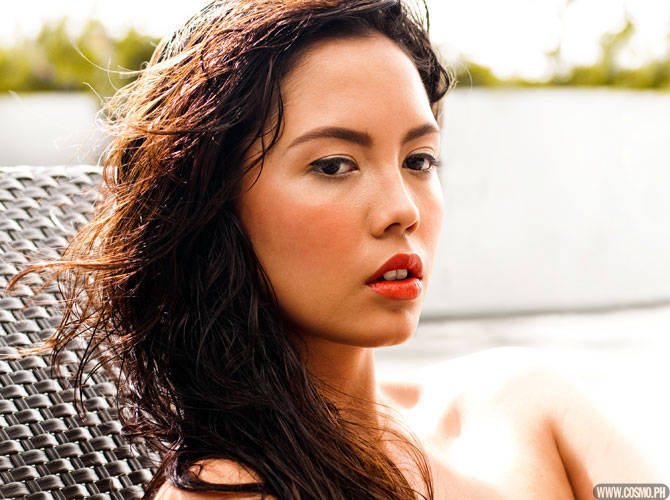 Waterproof

If you must wear makeup at the beach, keep it simple. "I suggest putting lip stain on the cheeks and lips, and apply waterproof mascara on your lashes if you want," says Joyce. To make your eyes pop, use a gel-based liner on your lids. Though it's trickier to use compared to its pencil and liquid counterparts, it'll definitely outlast your crazy beach parties—even if it means dancing until dawn or going for a night swim.

What are your summer beauty woes? Sound off by commenting below or email us at cosmophilippines@gmail.com.
Photography: Jico Joson
Model: Avalon of Reco Models
Makeup: Joyce de Dios-Ignacio
Hair: Eddie Mar Go Cabiltes

Shot on location at Dusit Thani Manila.