Being ~*all grown-up*~ isn't an excuse to stop having fun with makeup. Remember, you will never lose your license to wear bold eye shadow, hot red lipstick, and of course, glitter! But if you're not sure how to incorporate some sparkle into your look and still look office and date-appropriate, we've got you covered.
Easily add some sparkle to your otherwise ~*basic*~ makeup by adding some glitter to your eyes. Begin by lining your upper lash line with your go-to eyeliner like this:
Then take a glitter liner and go over that same line on your upper lid. Voila! You now have some sparkle! To do this trick, we particularly like Photoready Eye Art Lid + Line + Lash by Revlon. They come in 10 different shades, so it's super easy to play up the looks. Think:
Continue reading below ↓
Recommended Videos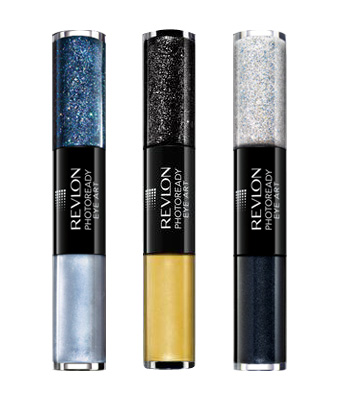 You can also try lining your lower lash line with some glitter to make you look more awake and well, bright-eyed. 
As fun as glitter is, just remember to take all of it out before you go to bed. The specs of gold and silver might irritate your eyes, especially if you wear contacts. If your makeup remover and cotton pad combo isn't enough, you can also use a piece of medical tape to pick up excess glitter.
Follow Retty on Twitter.