I've battled with acne in college, and I still have scars from my distant youth, LOL. I've religiously tried exfoliating acids to control my pimples, blackheads, and whiteheads, and to improve my skin texture. So far, my complexion has improved from years of using glycolic acid products. I'm already in my early 30s, so lightweight hydrating products have become mainstays in my routine. Plus, I find that these items plump up my complexion, making the scars less visible. I just make sure that I read product labels to avoid moisturizers that may potentially clog my pores.
But lately, I've been thinking about the health of my skin barrier, especially with my micro-peeling skincare routine. It scares me that my love for AHAs will lead to over-exfoliating, but I still want to smoothen out my acne scars and lighten the marks. I decided to finally take the leap and try Belo's Time Capsule Treatment. Read on to see how it goes!
Name: Ira 
Skin type: Oily
Skincare concerns: Excessive sebum production, fine lines, acne scars
Morning skincare routine: Avene Cleanance Cleansing Gel, Kiehl's Clearly Corrective Solution, Innisfree Green Tea Seed Serum, Nivea Sun UV Face Cream Anti-Age and Pigments
Evening skincare routine: Cleansing oil, cleansing foam, hydrating toner, EGF serum, eye cream, anti-aging moisturizer, PHA sleeping pack. (I explain my anti-aging and oil-controlling regimen in detail here!)
What is the Belo Time Capsule treatment?
The Belo Time Capsule treatment targets deep and shallow scars, improves skin elasticity, and stimulates collagen production. For me, this was perfect because it's an anti-aging procedure that will fade my acne marks.
What happens during the Belo Time Capsule procedure?
The whole treatment is divided into four parts: Air dissection to target the scars, Fraxel resurfacing laser for the whole face, application of EGF serum to boost skin cell renewal, and wearing of the INARA light mask to aid the overall healing process. Anesthesia cream is applied an hour prior to the procedure.
Continue reading below ↓
Recommended Videos
Where are the clinics of Belo Medical Group?
I had the Time Capsule treatment at the Belo Medical Bonifacio High Street Central branch [Telephone: (02) 621-4030; (02) 621-4031; Mobile: (0917) 840-9268; (0999) 885-7731], but here are the other clinics you can book:
Greenbelt: The Residences at Greenbelt, San Lorenzo Tower, Esperanza St., Greenbelt Complex, Makati City

Telephone: (02) 817-7178; (02) 817-9283

Mobile: (0917) 839-8182; (0999) 885-7741

Medical Plaza Makati: Suite 901 Medical Plaza Makati, Amorsolo cor. Dela Rosa Sts., Legaspi Village, Makati City

Telephone: (02) 844-1182; (02) 843-6007

Mobile: (0917) 839-8185; (0999) 885-7688; (0999) 885-7742

Power Plant Mall: R3 Level, Powerplant Mall, Rockwell Center, Makati City

Telephone: (02) 478-3823; (02) 478-3826

Mobile: (0949) 881-7063; (0917) 800-9642

Shangri-La Plaza: 5th Level (Main Wing), Shangri-La Plaza, EDSA corner Shaw Boulevard, Mandaluyong City

Telephone: (02) 706-4941; (02) 706-4942

Mobile: (0999) 885-7692; (0917) 528-6840

SM Megamall: 5th Level, SM Megamall, EDSA cor. Julia Vargas Ave., Mandaluyong City

Telephone: (02) 470-1992

Mobile: (0917) 584-9260; (0999) 885-7708

Greenhills: 49 Connecticut St., Northeast Greenhills, San Juan City

Telephone: (02) 724-6626; (02) 724-7443

Mobile: (0917) 891-3762; (0999) 885-7735

Alabang: Westgate Center, Filinvest Alabang, Muntinlupa City

Telephone: (02) 771-2350; (02) 771-2353

Mobile: (0999) 885-7736

S Maison: Level 2, S Maison, Marina Way, Mall of Asia Complex, Pasay City

Telephone: (02) 776-8733; (02) 776-8734

Mobile: (0918) 908-9566; (0917) 599-8561

SM North EDSA: 5th Level, The Block, SM North EDSA, Quezon City

Telephone: (02) 374-3713; (02) 374-2559

Mobile: (0998) 966-6298; (0917) 536-0385

Tomas Morato: 305 Tomas Morato Ave., cor. Scout Madriñan St., South Triangle, Quezon City

Telephone: (02) 373-3355; (02) 373-3188

Mobile: (0917) 832 0576; (0999) 885-7739

TriNoma: 3rd Level, TriNoma, North Ave., Quezon City

Telephone: (02) 943-2230; (02) 943-2231

Mobile: (0917) 8635572; (0999) 885-7734

Ayala Center Cebu: 1st Level, The Terraces, Ayala Center Cebu, Cebu City

Telephone: (032) 234-2356; (032) 417-1323

Mobile: (0917) 552-6986; (0999) 885-7740

Abreeza Davao:  2nd Level, Abreeza Mall Davao, J.P. Laurel Avenue, Davao City

Telephone: (082) 296-2356

Mobile: (0998) 966-6297; (0917) 536-0794
How much does Belo Time Capsule cost?
The doctor will assess the severity of the scars first, and from there, she can recommend if Time Capsule will work for you. My procedure costs P41,940. This did not include the Botanical Facial (P2,500) and Glycolic Peel (P1,800 to P2,500) I had done two weeks before. I know it's a hefty amount, but read on to see the results of the Belo Time Capsule treatment on my face.
Experience
I was already eyeing the Time Capsule treatment, but I had to consult one of Belo's doctors, Dr. Jetty Magalona, to make sure my skin was a ~*candidate*~ for the procedure. She looked closely at my forehead, where I had most of my acne scars that resembled small punctures on the skin. I then pointed out a huge scar on my left cheek, which I got from an infected cystic acne back in college.
She then explained to me the whole process of Time Capsule, and recommended that I get my pores clear of debris and sebum buildup via Belo's Botanical Facial with Glycolic Peel. I was scheduled to come back two weeks after.
On the day of the treatment, I allocated about three hours max for the whole session. One hour for the anesthesia (numbing cream) and the rest for the whole procedure (plus a bit of allowance).
The esthetician placed a thick layer of numbing cream on my whole face, including my hairline and jawline. This made me feel confident that the bony parts of my face won't be painful as soon as the needles and laser touch them. They warned me that it can still hurt even if there was anesthesia applied. I braced myself for it.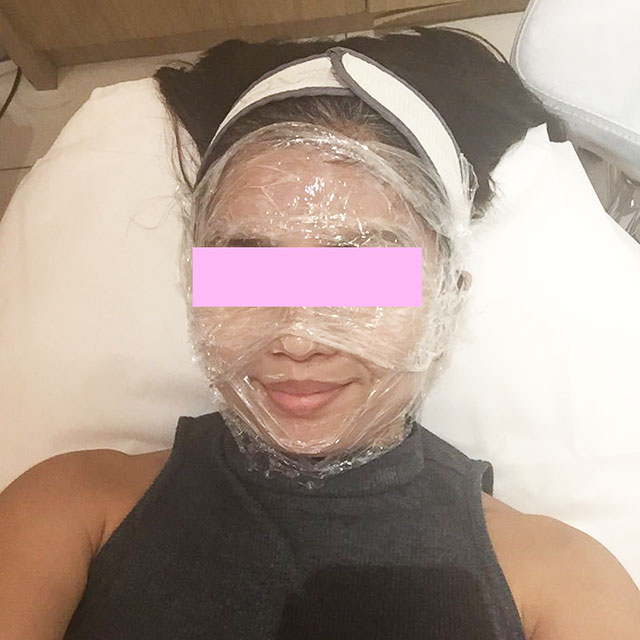 Dr. Rizza Gervacio used an air dissector device to poke my acne marks and plug in air to break down the tissue. This step will eradicate atrophic scars and trigger the improvement of the skin texture. I could feel that my face was bleeding because they wiped it with gauze with every puncture (my eyes were closed for the whole treatment).
For overall smoothness, my whole face underwent a fractional resurfacing procedure which involved laser. I have a high pain tolerance, so this was bearable for me. It just felt a bit warm, but tolerable. After, Dr. Rizza applied a growth factor serum to aid my skin's renewal and healing process. At this point, my whole face felt slightly sore.
To finish up the Time Capsule treatment, they placed an INARA light mask on my face to speed up the fading of dark scars and aid the skin's healing process. I wore the heavy device for about 20 minutes.
Is there downtime? What is the aftercare of the Belo Time Capsule treatment?
When I got home after the treatment, my face felt sunburnt. I anticipated a swollen face the next day, and I was right. I looked like a tomato for the next two days. Thankfully, it was Holy Week, so I didn't have to go to work. Sun exposure was a big no-no, so no pool time for me, aka house arrest!
For seven days, I had to apply two aftercare products twice a day: A "laser cream," an anti-inflammatory product to keep redness at bay and help my skin heal, and a tyrosinase inhibitor cream to prevent pigmentation and fade dark spots. For the latter, I was advised that I can use it as long as my treated scars aren't fully sealed and healed.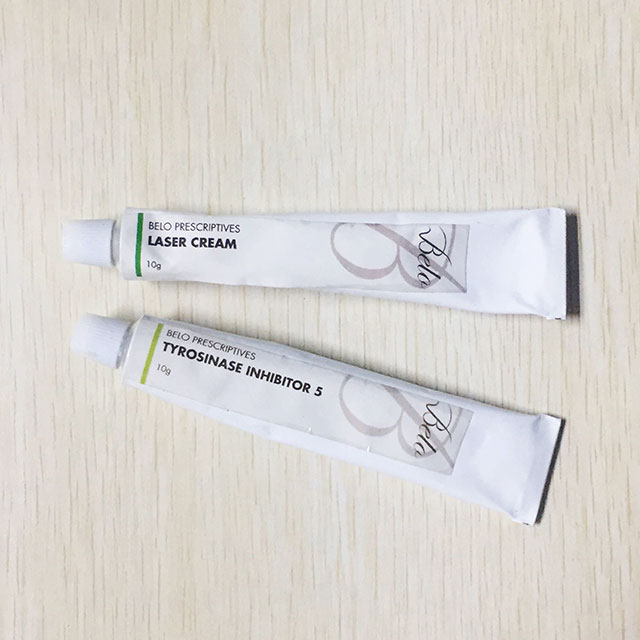 I could only use a gentle cleanser (I used my morning cleanser, Avene Cleanance) and the two tubes of cream, so my routine was pretty simple. In the morning, I just wore sunscreen to protect my face.
On the third day, my face wasn't that red and swollen. I could just feel and see the tiny net-like marks the laser left on my skin. So far, the targeted scars did not darken. I was a good girl—I wore hats whenever I went outdoors, and I was only out for a max of 30 minutes.
Is the Belo Time Capsule treatment worth it?
On the sixth day, I was surprised by what I saw in the mirror. My shallow scars were almost GONE, and my once deep and huge scar on my left cheek was less visible. I couldn't believe it. It was like I placed a photo filter on my face. So yes, the hefty price tag was effin worth it! It delivered results!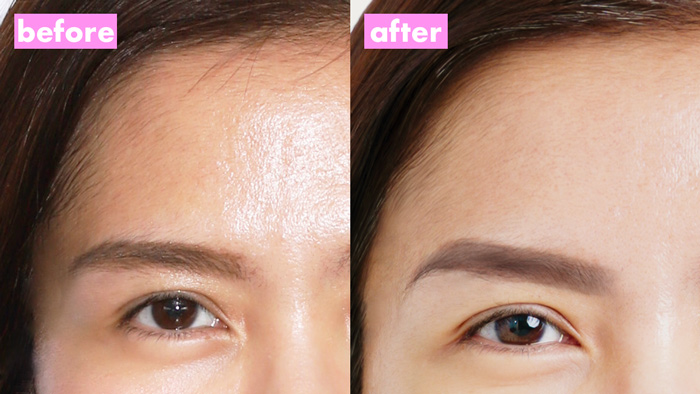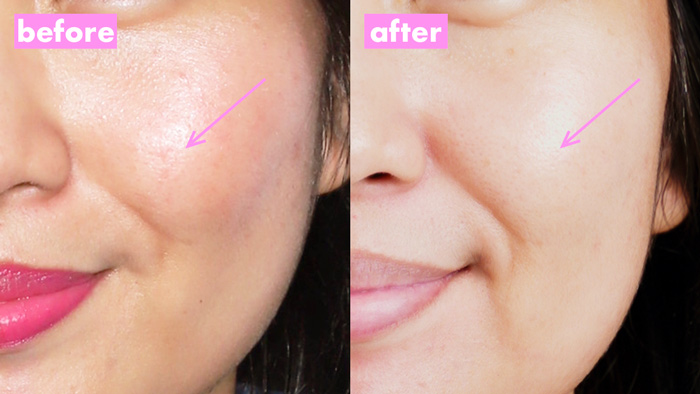 Follow Ira on Instagram.