Dear Agoo,
I'm planning a weekend getaway at the beach with my friends, but I'm really embarrassed to wear the new bikini I bought because I have stretch marks! Are there lotions I can use to help me get rid of them?
Love,
Mars, 25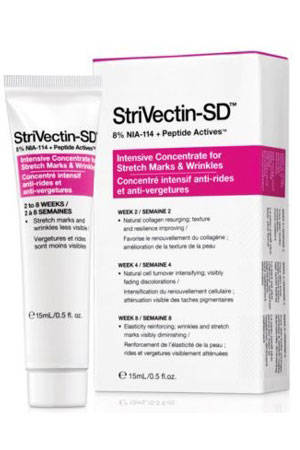 Dear Mars, I've tried countless over-the-counter stretch mark creams but it seems only Strivectin-SD will grant the most noticeable results. The key to getting this product to work however is to apply it diligently morning and night, and in a circular motion. I also recommend that you apply loads of SPF when you hit the beach—stretch marks are notorious for becoming much more obvious after they've been exposed to too much sun.

Love, A

You can now get advice straight from our Beauty Director, Agoo Bengzon. For your beauty inquiry, send your name, age, and question to Agoo with the subject "Beauty 101." Email  her at cosmophilippines@gmail.com. She'll answer one question every week!
Continue reading below ↓
Recommended Videos