If you have ever been on the hunt, browsing for skincare options to return the glow to your tired AF skin, the chances are you have come across glycolic acid. This super acid is a part of the holy grail of skin care ingredients that unlocks amazing fresh-looking skin thanks to its exfoliating properties. However, if over-used or teamed with the wrong product the results can be less than desirable. So, if you're ready to amp your skincare up to the next level take a glance at our complete guide below.
WHAT IS GLYCOLIC ACID?
Glycolic acid is the baby of the (AHAs) family, which also includes lactic ad malic acids. AHAs can be either synthetic or naturally occurring and glycolic sits in the latter category often being derived from sugar cane, grapes and pineapple. These acids work to dissolve the bonds between the surface dead skin cells to uncover fresher cells underneath, this encourages new cells to move towards the surface of your skin for a plumper, fresher appearance. "It acts as an exfoliant dissolving the intercellular glue that holds together our top layer of dead skin cells to reveal fresh, new skin cells and kick start the cellular regeneration process," says Georgie Clever founder of OSKIA. Basically, if you're over manual scrub exfoliators, which can be rough on the skin, then it's time to think about incorporating this acid into your skincare routine.
WHAT SHOULD YOU BE USING GLYCOLIC ACID FOR?
If you have a face and you like your skin to not look dull and tired then we promise you can benefit from adding glycolic acid into your routine due to the way it buffs away dead skin cells. "It's a chemical exfoliant that breaks down and eliminates dead skin cells on the outer layer of the skin. This is meant to improve dullness, dry flaking skin, pigmentation and brightness of the skin," says Dr Nitasha Buldeo, Founder of Organic Apoteke. This also means that it's an excellent acid for improving skin texture, minimising scarring and aiding in improving the appearance of congested skin and acne. "It stimulates cell turnover and renewal as well as collagen, elastin and fibroblast. It's one of the most diverse AHAs and helps to clear old and bacteria from the pores," says Bianca Estelle, Medical Aesthetician.
Continue reading below ↓
Recommended Videos
If you are also looking to start incorporating products to minimise lines and wrinkles then glycolic should be added to your product stash asap. "Glycolic acid is used to exfoliate the skin to increase cell turnover which reduces the appearance of lines and wrinkles and contributes to improving the appearance of pigmentation. The more hydrated your skin is, the less depth there will be to your lines and wrinkles," says Dr Howard Murad, Board Certified Dermatologist and Founder of Murad Skincare.
READ MORE: The Best Non-Sticky Face Sunscreens To Use Because Yes, You Still Need To Wear SPF
CAN YOU MIX GLYCOLIC WITH OTHER ACIDS?
Acids can be potent so you should always be careful when you start incorporating new active skincare into your routine, especially if you already use products with acids in them. "If your skin is sensitive, you should consult with a dermatologist before using products containing glycolic acid," says Dr Buldeo. Like with anything that can yield great results, it's best to take it slowly. "Generally," says Dr Murad, "it's always best to start gently with acids to build tolerance, however for blemish-prone skin using a combination of acids can be helpful to keep pores clean and clear and skin hydrated and calm." Try looking up the function of each acid you plan to use to learn how they work so you can cocktail them as wisely as possible.
If you prefer combining acids instead of using products that already incorporate a few acids that work together, David Delport, REN Clean Skincare product expert says, "Glycolic is often used for resurfacing, lactic acid is a great hydrator (and generally less inflammation releasing), while salicylic acid is great for spot treatments and on specific areas of breakout and congestion."
You can also look into products that mix glycolic acid with other non-acid complimentary ingredients. "Studies have shown that lower levels of acids combined with anti-inflammatories and hydrators offer the best results and longer-term benefits," says Dr Murad. "This is because high percentages can often cause inflammation, peeling and irritation, compromising the moisture barrier which can lead to excessive dryness, and even hyperpigmentation.
WHAT STEP SHOULD YOU USE GLYCOLIC IN SKINCARE?
There are a load of products with a range of potencies when it comes to glycolic acid so it can be a bit overwhelming to decide what stage of your routine you should use it. However, no matter what type of product you use, when it comes to what time is best, the answer was unanimous – evening skincare routine ftw. "If you are going to be using glycolic, as with all acids, its best to use it only in the evenings as it can make your skin more sensitive to UV as it can cause inflammation as well as removing the protective layer of dead skin cells so increasing your skin's sensitivity to heat, pollutants and UV."
Because glycolic does sensitise your skin to UV, if you're making it a regular addition to your skincare stash it's important that you also add in an SPF. Yes, you should be use it already but you should really be using it… like consistently using it when you are using glycolic acid. "This should be used by everyone but is especially important to highlight for those using products that stimulate cell turnover where fresh skin is being exposed to the sun," says Bianca Estelle.
READ: Is Zinc The Missing Ingredient In Your Anti-Acne Skincare Routine?
HOW OFTEN IS SAFE TO USE IT?
The frequency you use glycolic acid is dependent on what you are treating. "If you are using it to correct an issue, such as scaring or hyper-pigmentation, then 3 times a week at treatment level is advisable," Says Georgie. "If you would like to include an acid to mildly exfoliate dry and dead skin cells to boost cell turnover and keep skin supple using a mild product two times a week is perfect."
CAN EVERYONE USE GLYCOLIC ACID?
"Those with darker skin tones, need to be cautious with glycolic acid," warns Dr Buldeo. "It can cause a paradoxical darkening of the skin by stimulating melanocytes," These are the melanin-producing cells in your skins deepest layer so this can lead to hyperpigmentation in black skin.
"Those with extremely sensitive skin may want to steer clear of glycolic acid,' adds Bianca Estelle, "as it can be too harsh. This is due to the small molecular size which penetrates the skin quite aggressively."
Meanwhile, here are three famous glyoclic toners you might want to try:
Pixi Glow Tonic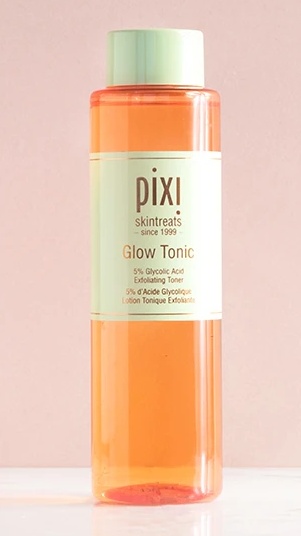 The Inkey List Glycolic Acid Toner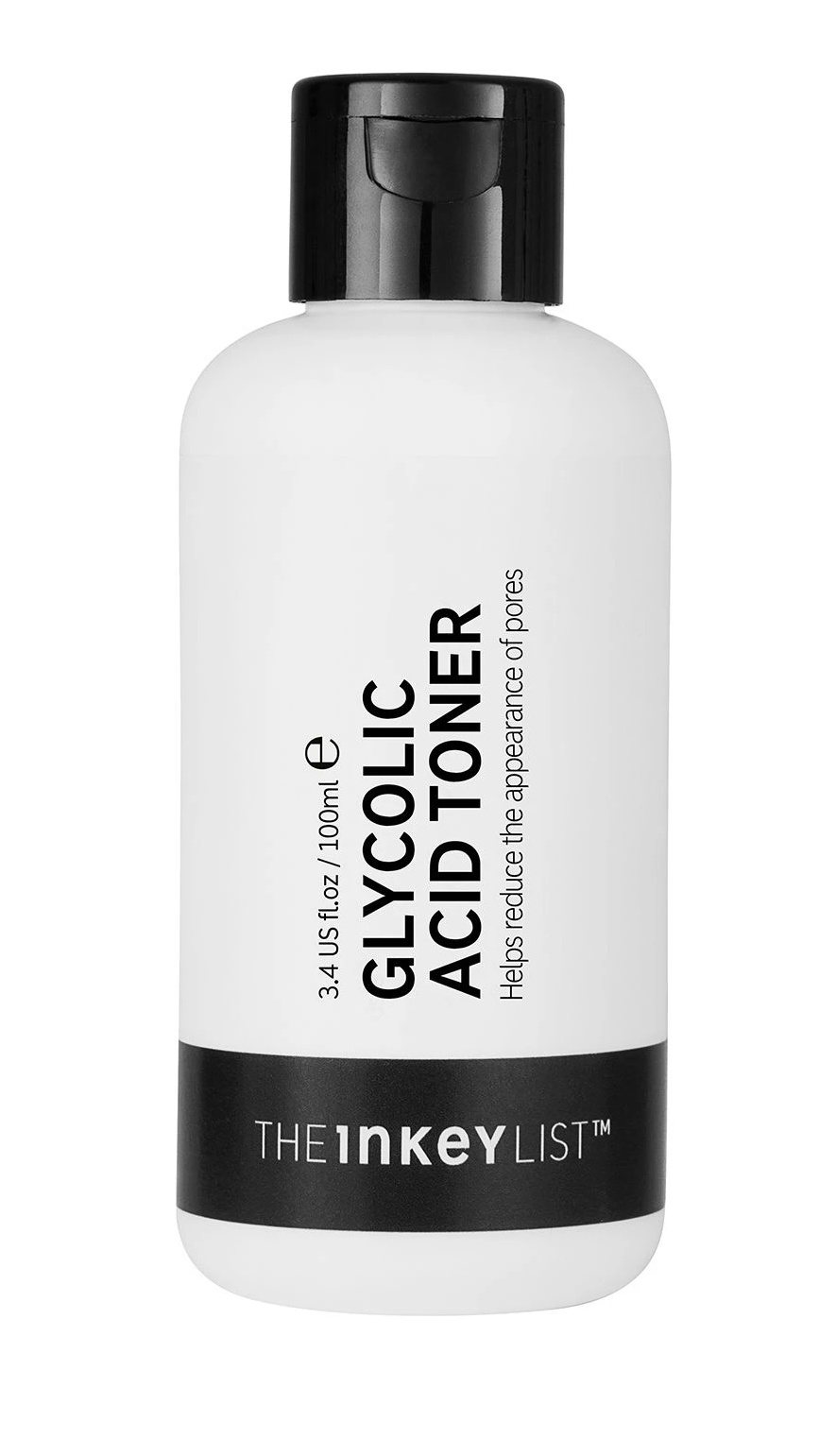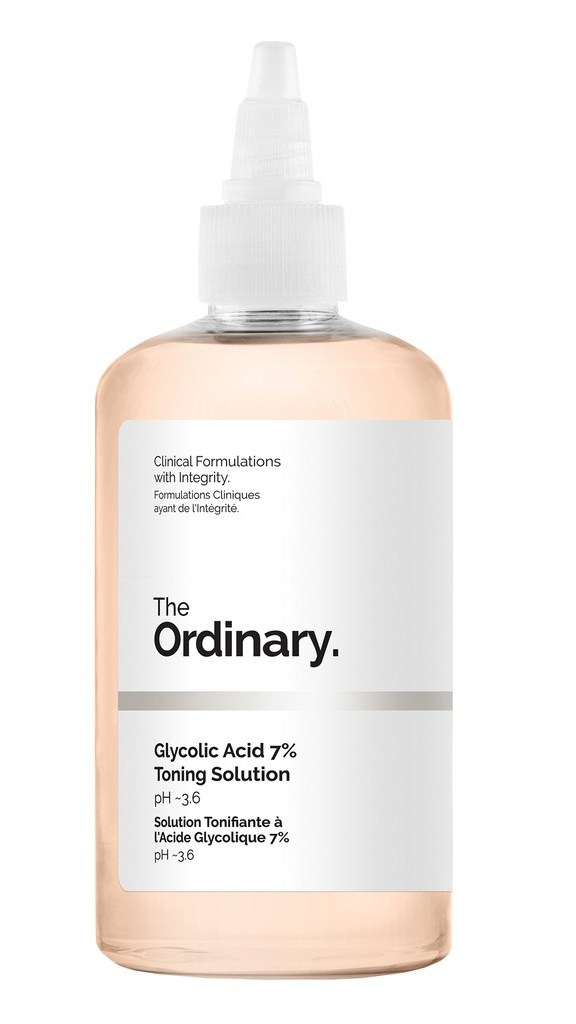 ***
This article originally appeared on Cosmopolitan.com/uk. Minor edits have been made by the Cosmo.ph editors.