You had your earlobes pierced when you were younger, and as an adult, you felt a little adventurous and got a helix piercing as well. 
"What's next?" you ask yourself. 
If you're looking for an unusual, hella cute, and eye-catching ear candy, you may want to consider a daith piercing. Aside from being aesthetically pleasing, people who got pierced in this area reportedly experience less migraines, too.
You get to have a cute piercing AND have lesser headaches? Sign me TF up.
So what exactly is a daith piercing?
It's a piercing in the innermost cartilage of your ear, which is punctured using a straight hollow needle. The usual type of jewelry used for daith piercings are captive bead rings.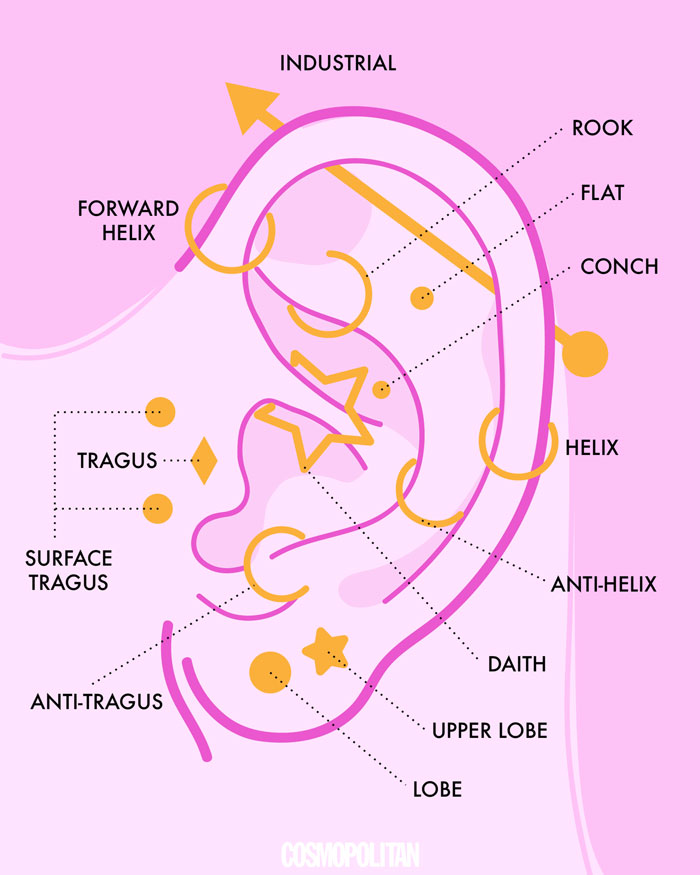 Does it hurt? How long does it take to heal?
On the pain scale, it's around a five or six out of 10. The daith is one of the most sensitive parts of the ear, so expect it to hurt more than the other areas like the lobe or helix. It's a cartilage piercing, so it will take longer to heal than a regular ol' earlobe piercing. A daith piercing usually takes six to nine months—or sometimes a full year—to completely heal.
So apparently, they can help with migraines. Is this true?
According to a lot of people, yes. The daith piercing mimics the acupuncture technique that ~switches on~ the pressure points that relieve the migraine symptoms. Those who get daith piercing generally have success with temporarily treating their migraines.
Before you get a daith piercing as a long-term solution for your migraines, we recommend to take this remedy with a grain of salt. There are no studies to back this up. Migraines are neurological condition that should be taken seriously. It's always better to see a doctor than to resort to self-medication.
Continue reading below ↓
Recommended Videos
If you don't suffer from migraines and just want a daith piercing just for the heck of it, why not! (Also, lucky you.)
Where can I get it done?
We've got a complete list of places where you can have your ears pierced here!
Here are some cute inspos for your viewing pleasure. ;)
This looks super dainty all on its own.

View this post on Instagram

A daith and industrial piercing is always a good combo.

View this post on Instagram

This daith + double helix + single lobe combination looks clean AF.

View this post on Instagram

Don't be limited by gemstones. A dainty heart is a cute captive jewelry option, too!

View this post on Instagram
Follow Cheska on Instagram.
Follow Cosmo PH Beauty on Instagram.
***
We're officially on Viber! Be part of our growing community and subscribe to Cosmopolitan Philippines now!