Face masks are our skincare routine's "miracle-workers." Using the right one can ~*magically*~ change your complexion after one use! But there are so many kinds in the market today—from clay to splash masks—that it's hard to figure out where to begin.
"Are you allowed to use clay masks if you have dry skin?," "How often should you use them?," "And how do you even use a splash mask?," are just a few of the questions most people ask themselves when they're starting to incorporate masking into their regimen.
Don't worry, though, because our guide will help you navigate the world of masking! We even have a few options for every skin type. Ahead, read and absorb (pun intended) everything about face masks!
Types Of Face Masks
Clay
Clay-based masks are popularly used to clear skin up of acne and oil because they contain astringents like sulfur and botanical extracts. These allow the mask to absorb excess sebum, bacteria, toxins, and other skin irritants. [Via Live Strong] 
How to use: Apply an even layer over your face and neck, and depending on the product's instructions, you can leave it on your face anywhere between five to 20 minutes. Just sit back, relax, and wait for the mask to dry.
When to use: Use it only once or twice a week. Otherwise, it could dehydrate your complexion and cause it to overproduce sebum, leading to more pimples.
Sheet
Continue reading below ↓
Recommended Videos
Touted as the "lazy girl's facial," sheet masks gained popularity after Korean celebs couldn't stop raving about them. They either come soaked in an essence or serum and are primarily used to nourish and hydrate the skin. You'll score a ~glass skin~ glow right after.
And because they are loaded with essence, using one as a great follow-up product to deep-cleansing clay masks is recommended. Sheet masks are also perfect for traveling because their packaging is thin and lightweight.
How to use: Remove the soaked sheet from its packaging and "stick it" on your face. When it's time to take it off, slowly peel the sheet away from your face and pat the leftover essence in the packet all over your face and neck.
When to use: Whenever your skin needs a pick-me-up or you're getting ready for an important event.
Peel-Off
Unlike clay masks that absorb the contents of your pores, peel-off masks adhere to the top layer of your skin. This way, germs, blackheads, and dirt that could cause future blemishes come off when you remove it. It also helps even out dark spots and hyperpigmentation from acne marks!
How to use: Apply a thick and even layer of the mask all over your face. Wait for it to dry before peeling it off. Ed's Note: Avoid putting the mask on your brows because they could come off, too!
When to use: You can use peel-off masks once or twice a week, or whenever your skin is feeling dull and dry. Because most peel-off masks are vitamin and plant-based, they can give your skin a boost of antioxidants, making them both deep cleansing + nourishing.
Sleeping Pack
Also known as "sleeping masks" or "leave-on masks," a sleeping pack is another product Koreans swear by. According to Byrdie, they provide your skin with deep moisture, so when you wake up and rinse it off, your complexion looks radiant and plump!
How to use: Once you're done with your skincare routine, apply a light layer of the sleeping mask and let it dry. This will seal in all the good stuff from your products, helping your skin absorb all the nutrients.
When to use: You can use it once to thrice a week, or if you feel your complexion needs a little brightening and hydration boost.
Splash Mask
The newbie of the group, splash masks look more like toners and essences. But don't let its ordinary appearance fool you: They are very potent, so they should always be followed up with a water rinse when you use them.
Depending on the mask's formula, it can either rejuvenate your complexion or gently exfoliate it. And you can see results immediately.
How to use: You can use splash masks in two ways. One, while you're showering. Take a capful of the liquid and splash it on your skin for 15 to 20 seconds. Once you're done, rinse your face with water. 
The second option is to take a bowl with 700ml of water, mix in a capful of the mask, and splash it over your face for 15 to 20 seconds. When you're done, gently tap and pat your face to allow your skin to absorb the product. Let it air dry.
When to use: Like sheet masks, splash masks can be used anytime your skin needs it. 
Face Masks For Oily Skin
An oily complexion requires a mask formulated with sebum-absorbing ~powers~ such as clay, sulfur, and volcanic ash. 
The Face Shop Jeju Volcanic Lava Pore Mud Pack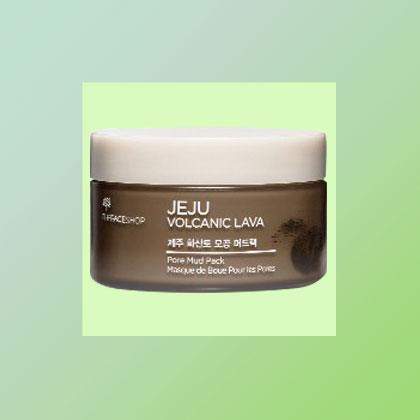 Enriched with Jeju volcanic ash, this pack pulls out all the sebum from your pores to revitalize and mattify your skin. It also contains an "urban defense complex" to protect it from environmental aggressors that could make your complexion look dull.
Price: P695
Size: 100ml
Where to buy: Robinsons Galleria (click here for a list of branches)
Skin&Lab Glacial Clay Facial Mask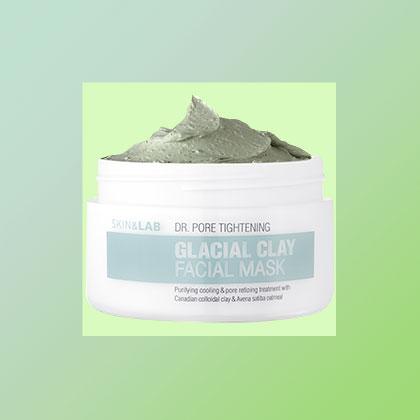 For a baby-smooth face, Skin&Lab's face mask will absorb sebum, shrink pore size, calm down angry pimples, and will soothe + hydrate dry and dehydrated areas of your face!
Price: P720
Size: 100ml
Where to buy: Althea
Banila Co. Hi Bye Clean Up Mud Facial Mask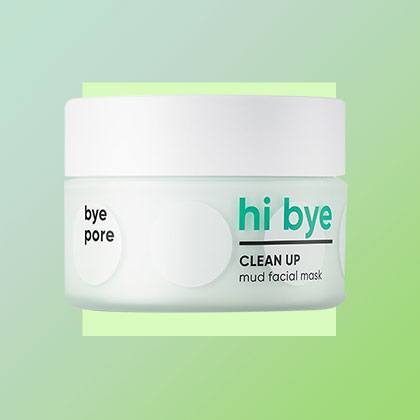 Cool down in the sweltering heat with a mud mask that will exfoliate, deep clean, and soothe your skin to ensure that it's free from impurities. 
Price: P845
Size: 100ml
Where to buy: Trinoma (click here for a list of branches)
23.5N Oriental Beauty Tea Balancing Gel Mask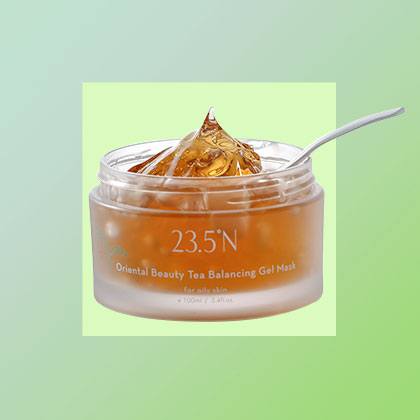 Don't underestimate this mask's gel formula! It clears pores of dirt, bacteria, and oil, while hydrating areas that need it to leave your skin feeling smooth, clean, and ~balanced~.
Price: P1,450
Size: 100ml
Where to buy: Beauty Bar (click here for a list of branches)
Fresh Umbrian Clay Purifying Mask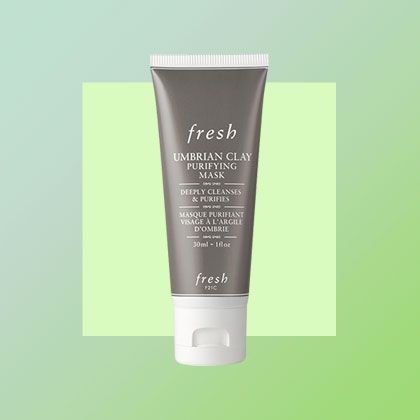 Umbrian clay, a cosmetic ingredient that's been used as early as the fourth century, can clear your complexion of all acne-causing bacteria without stripping it of moisture. Use it weekly to look healthy and radiant every time.
Price: P1,464
Size: 30ml
Where to buy: Sephora.ph
Face Masks For Acne-Prone Skin
Oily and acne-prone complexions usually go hand-in-hand, so don't be surprised if these masks contain the same ingredients and properties as face masks for oily-skinned ladies and gents!
Hello Gorgeous Purifying Facial Mask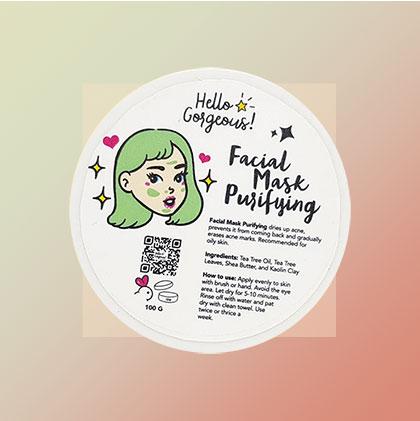 Its formula has tea tree oil, kaolin clay, and shea butter that prevent acne from coming back and brightens skin over time. You can also use this as a powerful spot treatment to get rid of any blemishes that have been on your face for too long.
Price: P300
Size: 100g
Where to buy: HelloGorgeousPh.com, SM North Edsa (click here for a list of branches)
Aztec Secret Indian Healing Clay Mask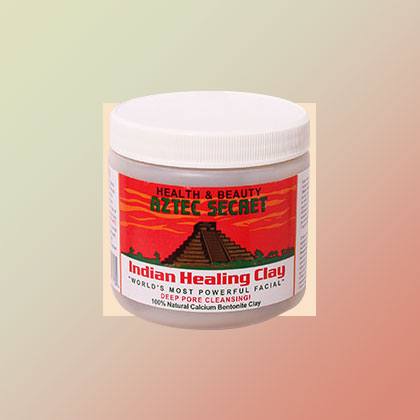 This cult skincare product is so famous, sellers recently couldn't keep up with the demand and always ran out of stock! If you do manage to get your hands on it, you'll find that this ~*pulsating face mask*~ draws out impurities from your complexion and smoothens out your skin's texture.
Price: P525
Size: 454g
Where to buy: Healthy Options (click here for a list of branches)
Innisfree Super Volcanic Pore Clay Mask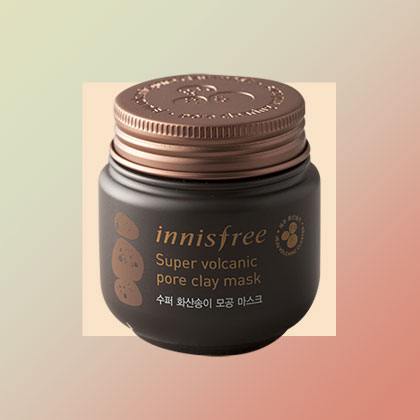 If you see tiny bubbles in the Super Volcanic Pore Clay Mask, don't worry! Those are Super Volcanic capsules that burst open once they're in contact with your skin. They exfoliate and remove dead skin cells, in addition to giving your complexion a refreshing zing to prevent new spots from popping up!
Price: P796.13
Size: 100ml
Where to buy: InnisfreeWorld.com
Origins Clear Improvement Active Charcoal Mask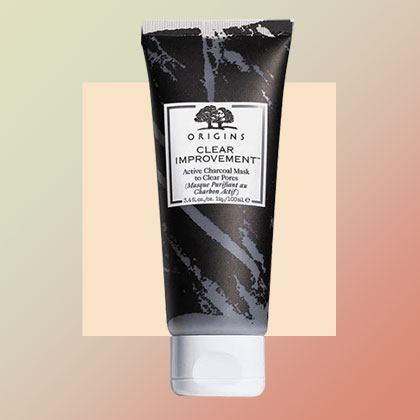 The Bamboo Charcoal and White China Clay work to unclog pores and remove toxins and pimple-causing germs, leaving your face clean and ~pure~.
Price: P1,500
Size: 100ml
Where to buy: SM Makati, SM Megamall, SM Mall of Asia
Peter Thomas Roth Irish Moor Mud Purifying Mask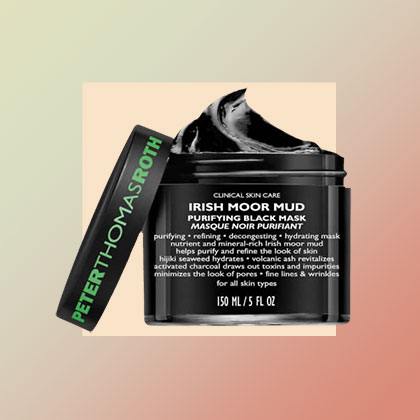 The black moor mud from the Irish countryside is harvested by hand and mixed in with volcanic ash, activated charcoal, and Hijiki seaweed to create a powerful facial treatment that minimizes the appearance of pimples, pores, and fine lines.
Price: P3,100
Size: 150ml
Where to buy: Lazada, SM Megamall 
Face Masks For Combination Skin
Having a hard time finding a mask that suits your oily T-zone and dry cheek area? Here are a few that will balance out your complexion and leave you with radiant and poreless-looking skin.
Skin Inc. Soothe-N-Purify Black Gold Mask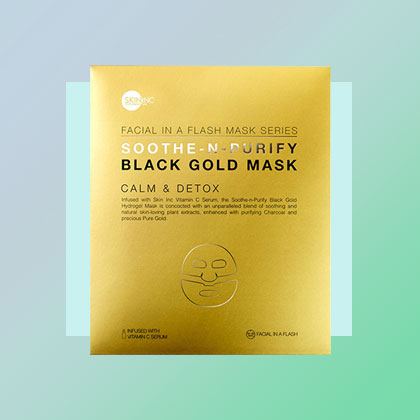 This hydrogel sheet mask contains Vitamin C, charcoal, and gold to brighten, soothe, and purify your skin. Trust us, you'll instantly see a difference!
Price: P681
Size: 25ml
Where to buy:  Sephora.ph
Pixi T-Zone Peel Off Mask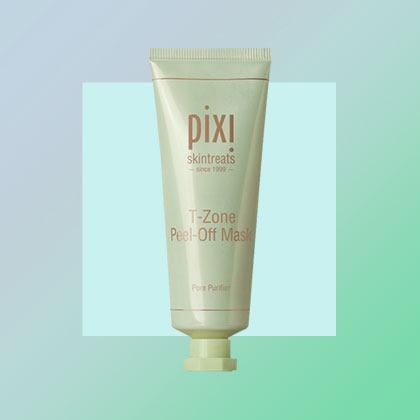 If you're tired of always having a greasy forehead, nose, and chin, try this peel-off option. It's formulated with avocado, green tea, aloe, and bamboo extract to mattify and refine your T-zone!
Price: P1,190
Size: 45ml
Where to buy: Glamourbox, SM Makati, Zalora
The Body Shop Chinese Ginseng And Rice Clarifying Mask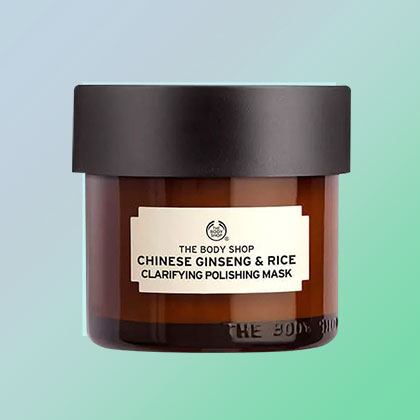 Looking for a face mask that will mattify your T-zone but give your cheeks a soft glow? Say hello to your new go-to! Its ingredients are gentle, yet potent, and 100 percent vegetarian.
Price: P1,195
Size: 75ml
Where to buy: Lazada, SM Megamall (click here for a list of branches)
Boscia Luminizing Pink Mask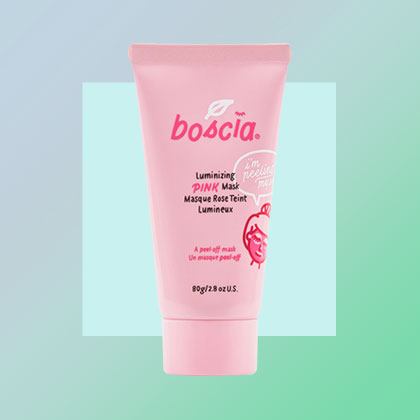 This IG-worthy pink face mask contains charcoal, witch hazel, and various extracts to detoxify, brighten, and firm up your skin.
Price: P1,860
Size: 80g
Where to buy: Sephora.ph
GLAMGLOW Power Mud Dual Cleanse Treatment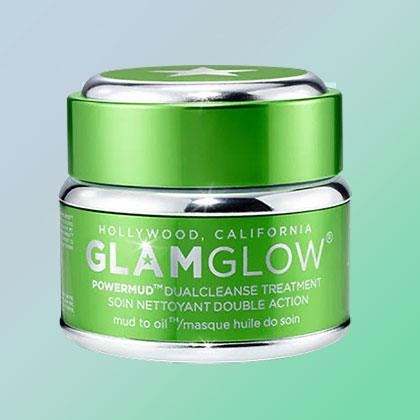 Surprise, this is a clay mask + cleansing oil in one! When you wash it off, it will transform into a silky cleansing oil for an efficient double-cleanse. ;)
Price: P3,300
Size: 50g
Where to buy: Zalora, The SM Store
Face Masks For Dry Skin
As someone who needs extra hydration and nourishment in their lives, these picks will work hard to plump up and promote a healthier, glowing AF complexion!
Mediheal Collagen Impact Anti-Aging Essential Mask EX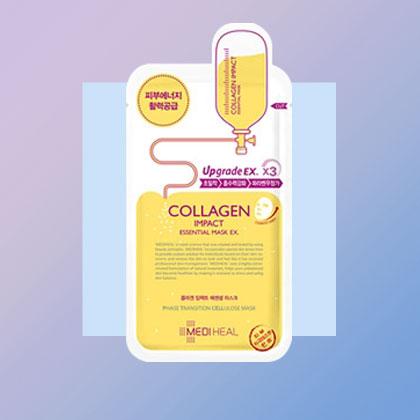 Add this collagen and elastin-infused sheet mask to your routine whenever your complexion needs a moisturizing boost.
Price: P99
Size: 25ml
Where to buy: Watsons
LuLuLun Face Mask (Pink)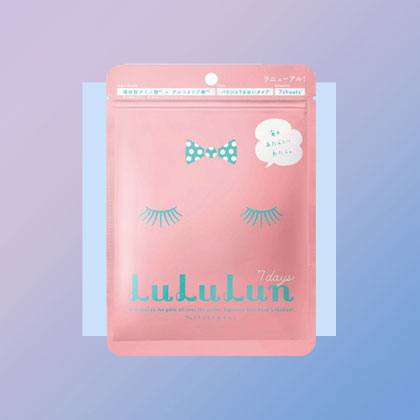 Whether you're just coming out of the shower or you want to prep your skin for a night out, this sheet mask will instantly give your skin an extra dose of hydration. Plus, this formula can suit all skin types!
Price: P250/7 pieces
Size: 25ml
Where to buy: Beauty Bar (click here for a list of branches)
Dr. Morita Hyaluronic Acid Essence Mask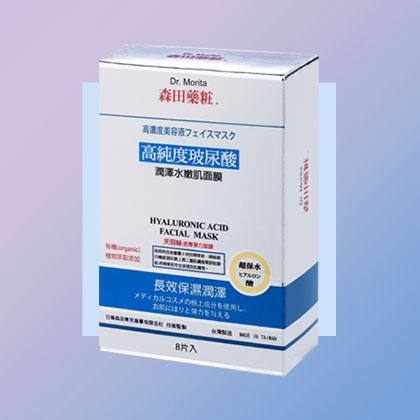 Are the air conditioners in your office leaving you with a dry and cracked complexion? Try this famous Taiwanese mask! We love how its essence is non-sticky and quickly makes us look more youthful and dewy.
Price: P590/10 pieces
Size: 25ml
Where to buy: Lazada
COSRX Ultimate Moisturizing Honey Overnight Mask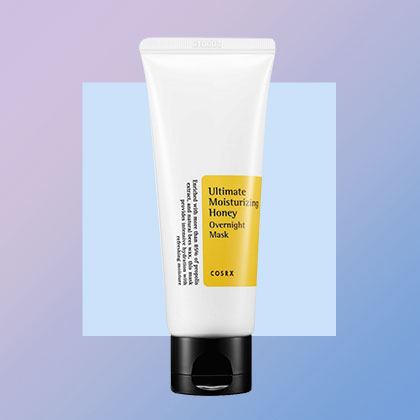 Applying a light layer of this mask at the end of your skincare routine will ensure your complexion gets enough TLC while you sleep! 
Price: P750
Size: 50g
Where to buy: Lazada
Blithe Patting Splash Mask in Energy Yellow Citrus & Honey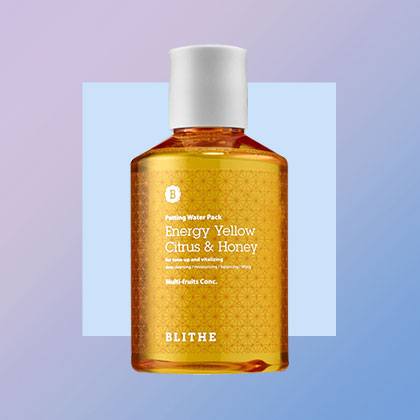 ICYDK, dry complexions need exfoliation, too. This splash mask is perfect because it's formulated with lactic acid and botanical extracts that gently sweep away dead skin cells.
Price: P2,080
Size: 207ml
Where to buy: Sephora.ph
***
Follow Tisha on Instagram.
EXPLORE COSMO