If you thought vagacials are crazy, then I would like to report that butt facials exist. Just like the pore-clearing procedure done on your face, a butt facial is meant to clear clogged pores, remove dead skin buildup, even out pigmentation, and dissolve bumpy skin. BTW, a butt facial is not only for those who love wearing bikinis—it's for everyone who has a booty! Think about it: We sit on it all day, so we owe our buttocks some TLC.
In the US, skin centers already offer this service, but here in the Philippines, butt facials are labeled in the service menu as a "body scrub" or under a particular brightening treatment. This procedure may cost thousands of pesos, but if you're matipid and practical, you may try these DIY methods:
Additional, but necessary: Prevent butt chafing.
Friction and sweat are the main culprits of buttne and darkening. To prevent this, sprinkle anti-chafing powder on your bum and wear seamless panties.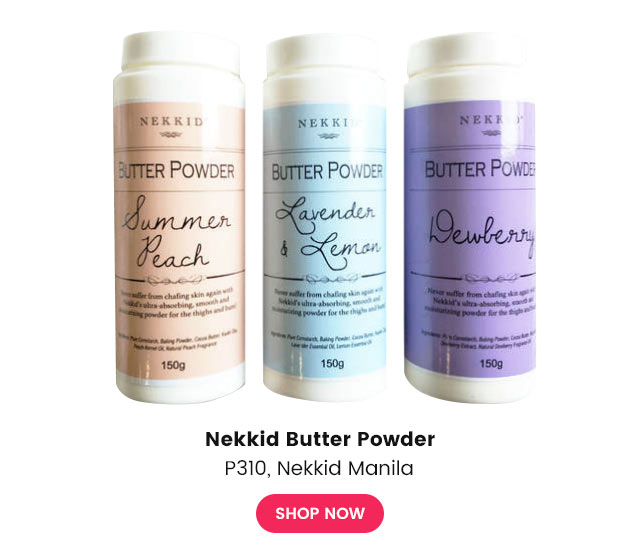 Follow Ira on Instagram.